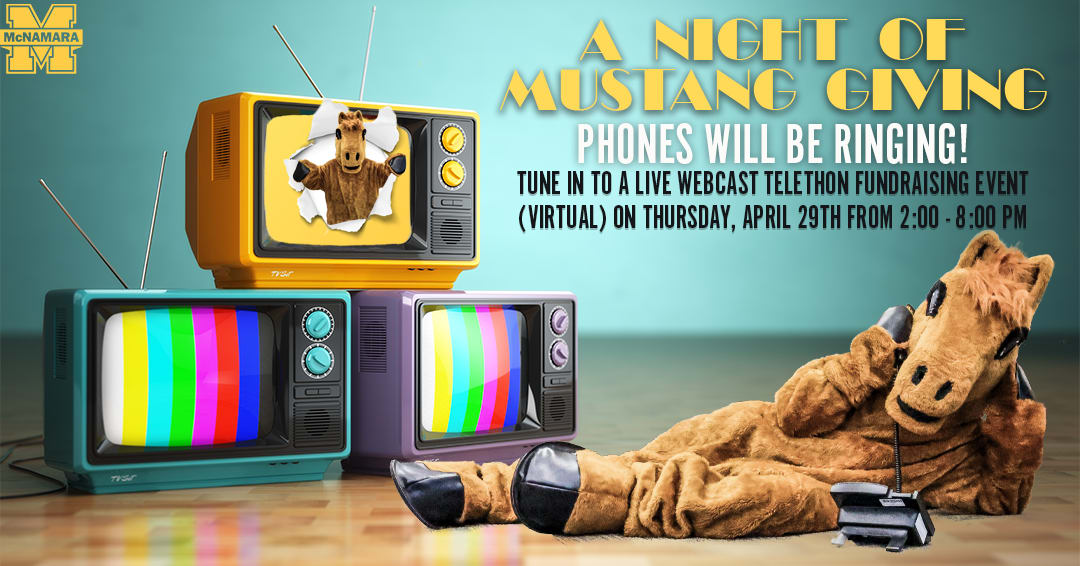 Bishop McNamara High School is hosting this fun virtual event to bring the whole #BMHSFamily together to support giving to student financial aid, curricular and co-curricular programs, and the Faith. Family. Future! Campaign
► Live webcast on BMHS Facebook page
► Many entertaining features
► Phones operated by BMHS students, family, alumni, faculty, and staff volunteers
A Night of Mustang Giving: Phones Will Be Ringing will be a wonderful opportunity to bring some spring cheer into our community while supporting our outstanding programs.
Please join us to help us to surpass our 200 person donor goal!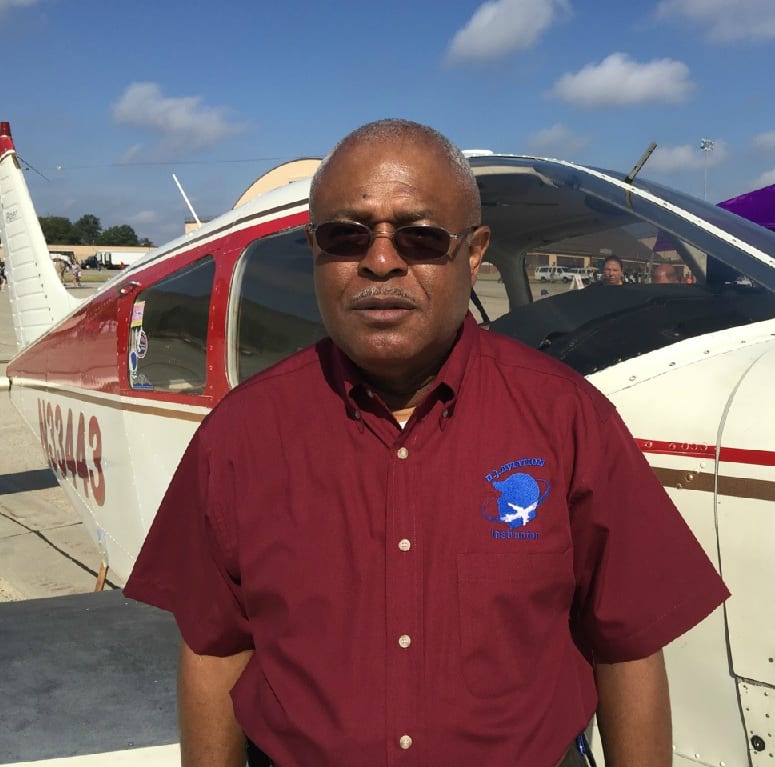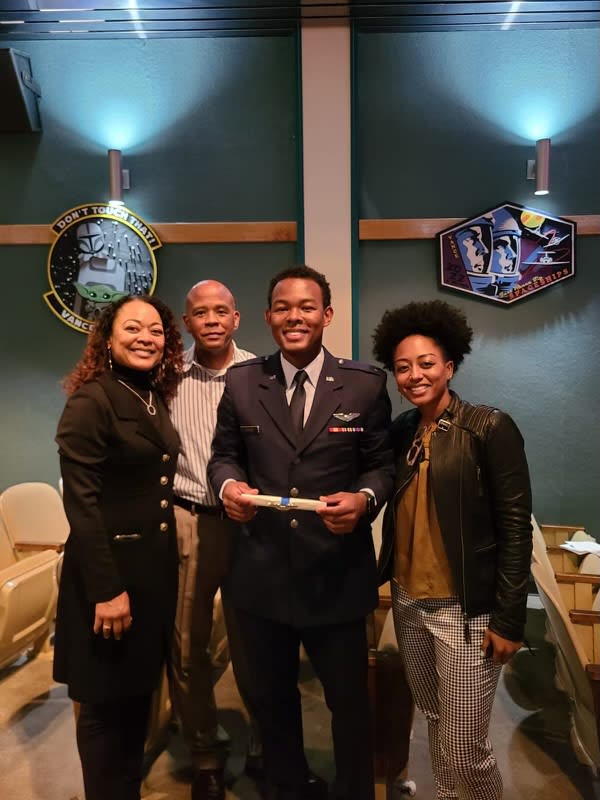 First Black Air Force C-17 pilot teaches next generation of aviators
George London taught physics to teenagers for 17 years. But before that, he had a prolific military career as one of the Air Force's first Black test pilots.
He retired from a 17-year-long career as a physics teacher at Bishop McNamara High School in Forestville, Md. The 74-year-old is affectionately known by students as a math wiz who was able to make a difficult topic easier to learn.
Lt. Gabriel Jenkins '14 gave a special recognition to Mr. London for helping him prepare for Air Force pilot training. "Got my wings a few days ago. Thank you for everything. You've helped prepare me for this more than you know!"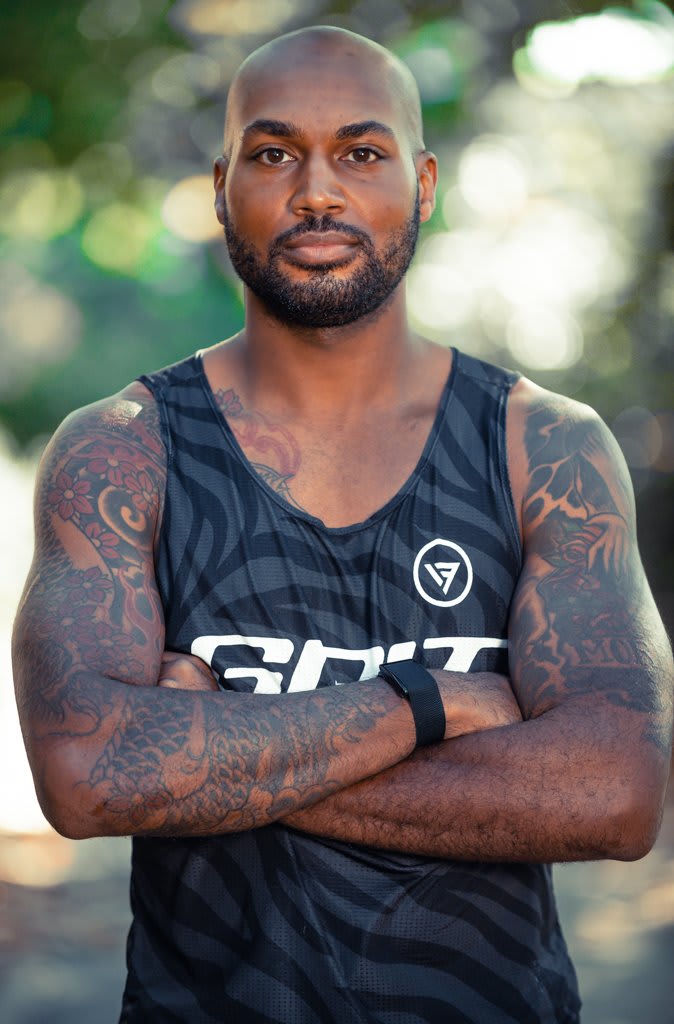 Breaking the Mold: The GRIT USA High School Development Program Takes Off
The year 2020 has been a watershed year in America's racial reckoning. With the Black Lives Matter movement gaining steam during a tumultuous year, it's the first time since the 1960s that the country has mobilized a civil rights movement to come to terms with a level of systemic racism that has bubbled for decades.
It's against that backdrop in 2021 that GRIT USA triathlon team out of the Washington, D.C. area came to the fore. Led by head coach Marcus Fitts '07, his triathlon team is a multi-racial group that not only serves as a welcoming beacon for people of color to participate in multisport, but one that also serves to educate, inspire and instigate change in mindsets.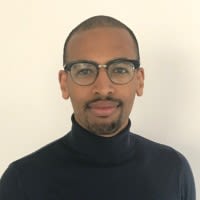 Special thank you to Tarik Endale '12
Bishop McNamara thanks Tarik Endale '12 for his thoughtful and enlightening presentation in Jim Monahan's Theology 11 class called The COVID-19 Pandemic and Structural Racism. Tarik is a PhD student at The Global Mental Health Lab in Columbia University.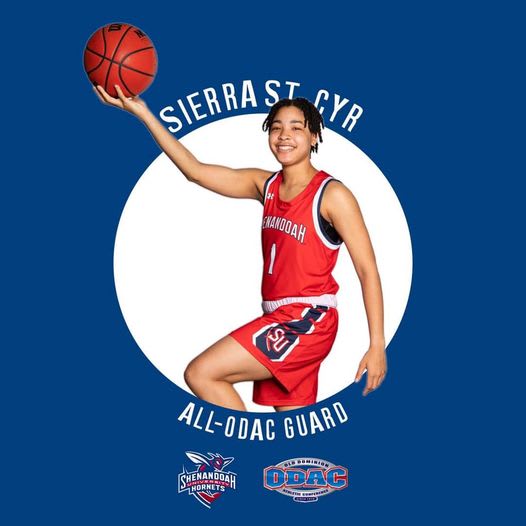 Congratulations to Sierra St. Cyr '18 for being named to the All-ODAC squad for Shenandoah University
Shenandoah University had three student-athletes earn All-ODAC accolades for women's basketball in selections announced Tuesday by the league office. Sierra St. Cyr '18, a three-year starter at point guard, put up averages of 10.5 points, a team-leading 7.5 rebounds per game, and 3.9 assists per game.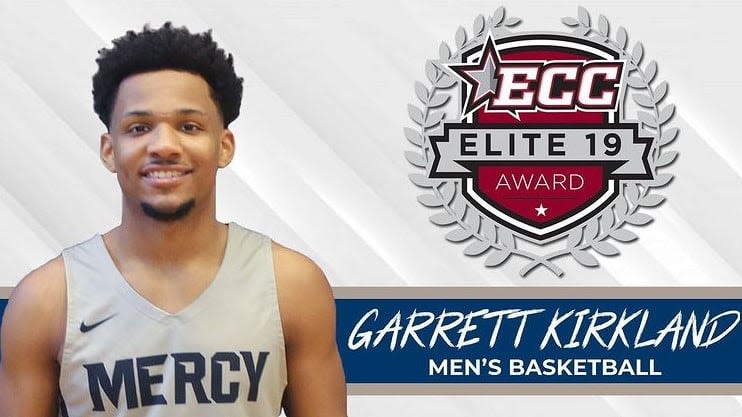 Congratulations to Garrett Kirkland '19
Congratulations to Garrett Kirkland '19, who has earned the ECC Elite 19 Award for Mercy College men's basketball! This honor is awarded to the student-athlete with the highest cumulative grade point average competing in each of the ECC's 19 championships. Garrett currently has a 3.91 GPA!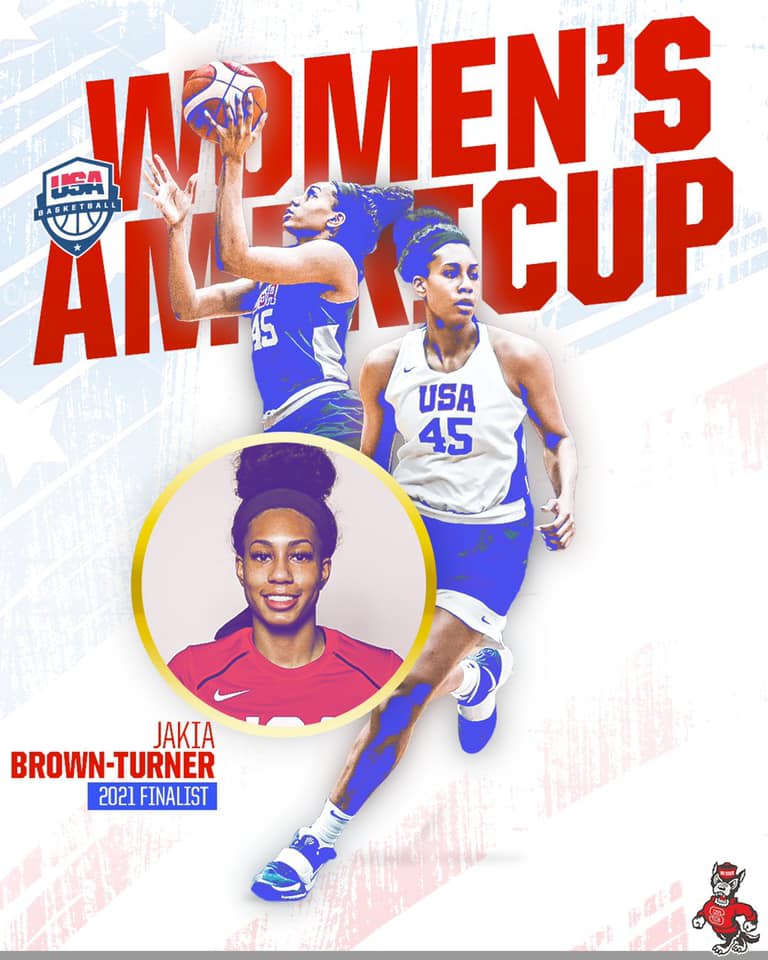 Thirteen Finalists Announced for 2021 USA Basketball Women's AmeriCup Team
Following four days of trials that featured 20 athletes, 13 finalists for the 2021 USA Basketball Women's AmeriCup Team were unveiled. The finalists will return for a training camp that will begin on June 1, and the official 12-member roster will be named prior to the team's departure for the 2021 FIBA AmeriCup June 11-19 in San Juan, Puerto Rico. Jakia Brown-Turner '19 has been named 1 of the 13 finalists!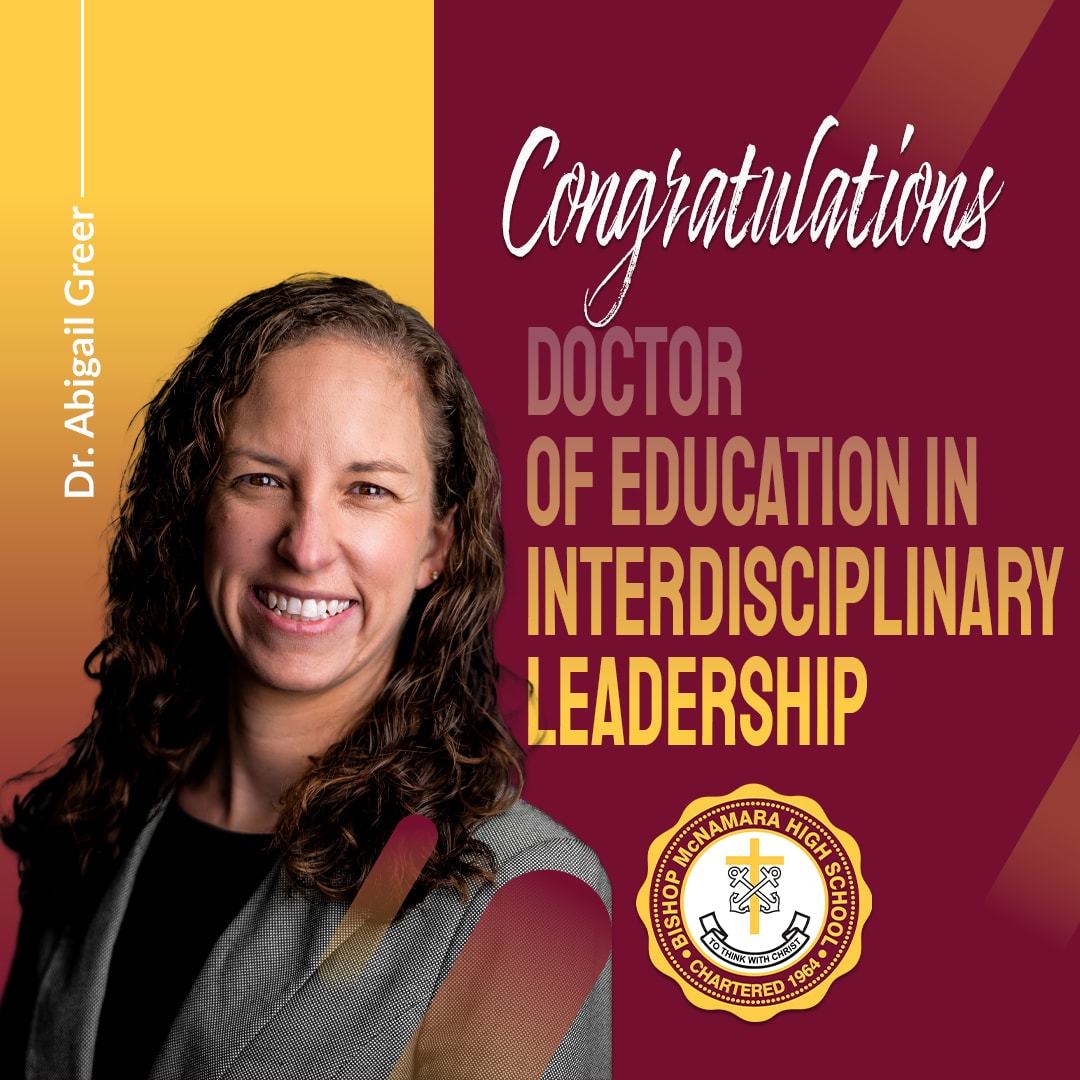 Congratulations Dr. Abigail Greer
Congratulations to Dr. Abigail Greer, Director of Student Support and Moderator of the Women's Empowerment Club, who successfully defended her dissertation yesterday, earning her Doctorate of Education (EdD) in Interdisciplinary Leadership from Creighton University. Her work examined the relationship between leaders' knowledge of special education and the inclusion of students with disabilities in Catholic secondary schools. Well done, Dr. Greer, and congratulations on this well-deserved achievement!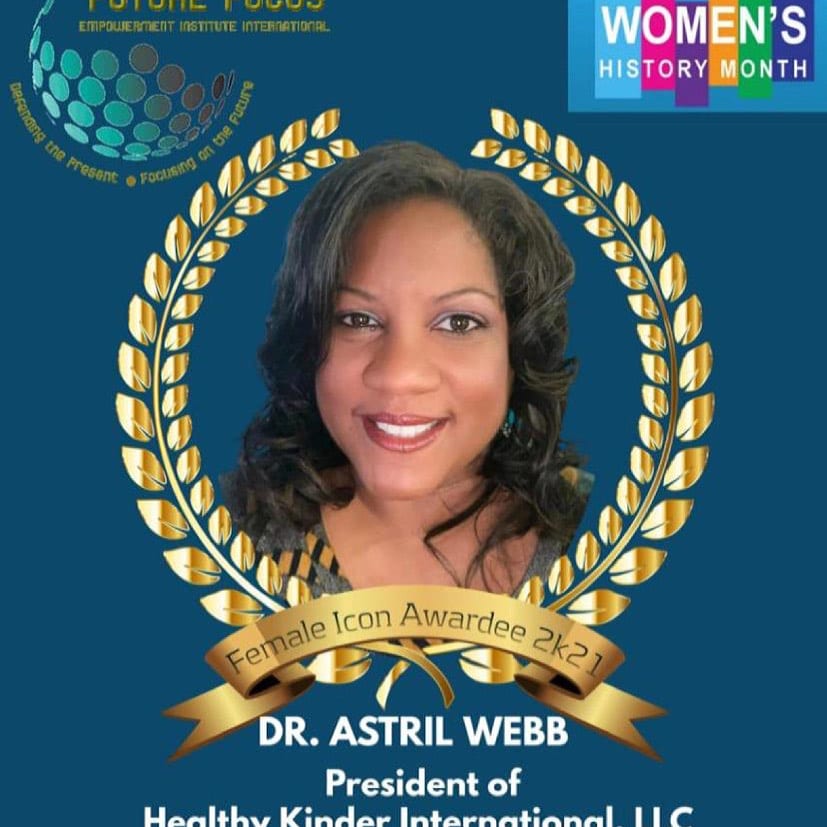 Congratulations Dr. Astril Webb
Congratulations to Dr. Astril Webb, the President of Healthy Kinder International for receiving the Global Female Icon Award by Future Focus Empowerment Institute International. Dr. Webb is the mother of LeSalle Harewood '21 and Soleila Harewood '23.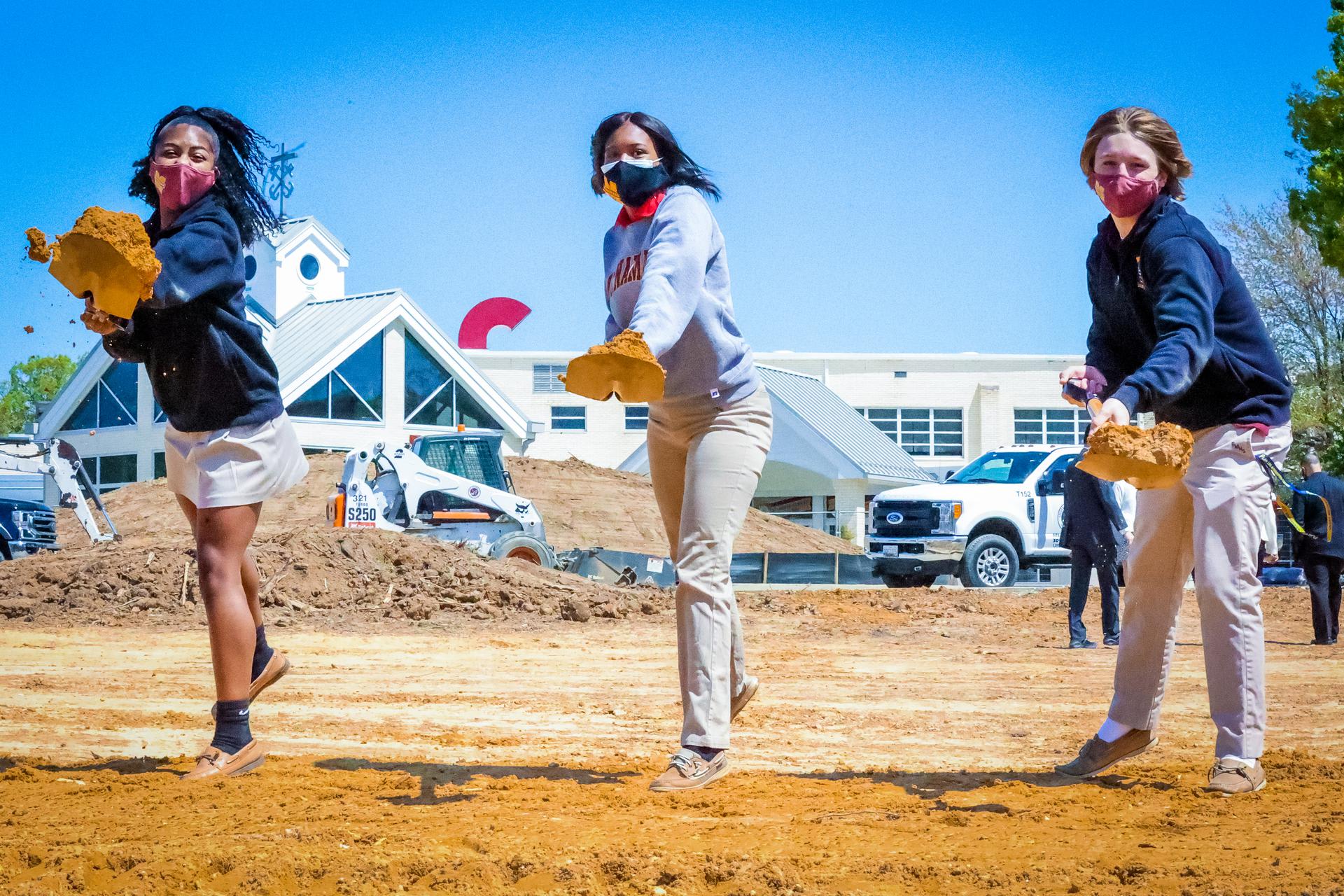 Bishop McNamara High School begins construction of the La Reine Science & Innovation Center
Construction has started on the building of the La Reine Science & Innovation Center! We will keep everyone informed on its progress with live video, pictures, and updates.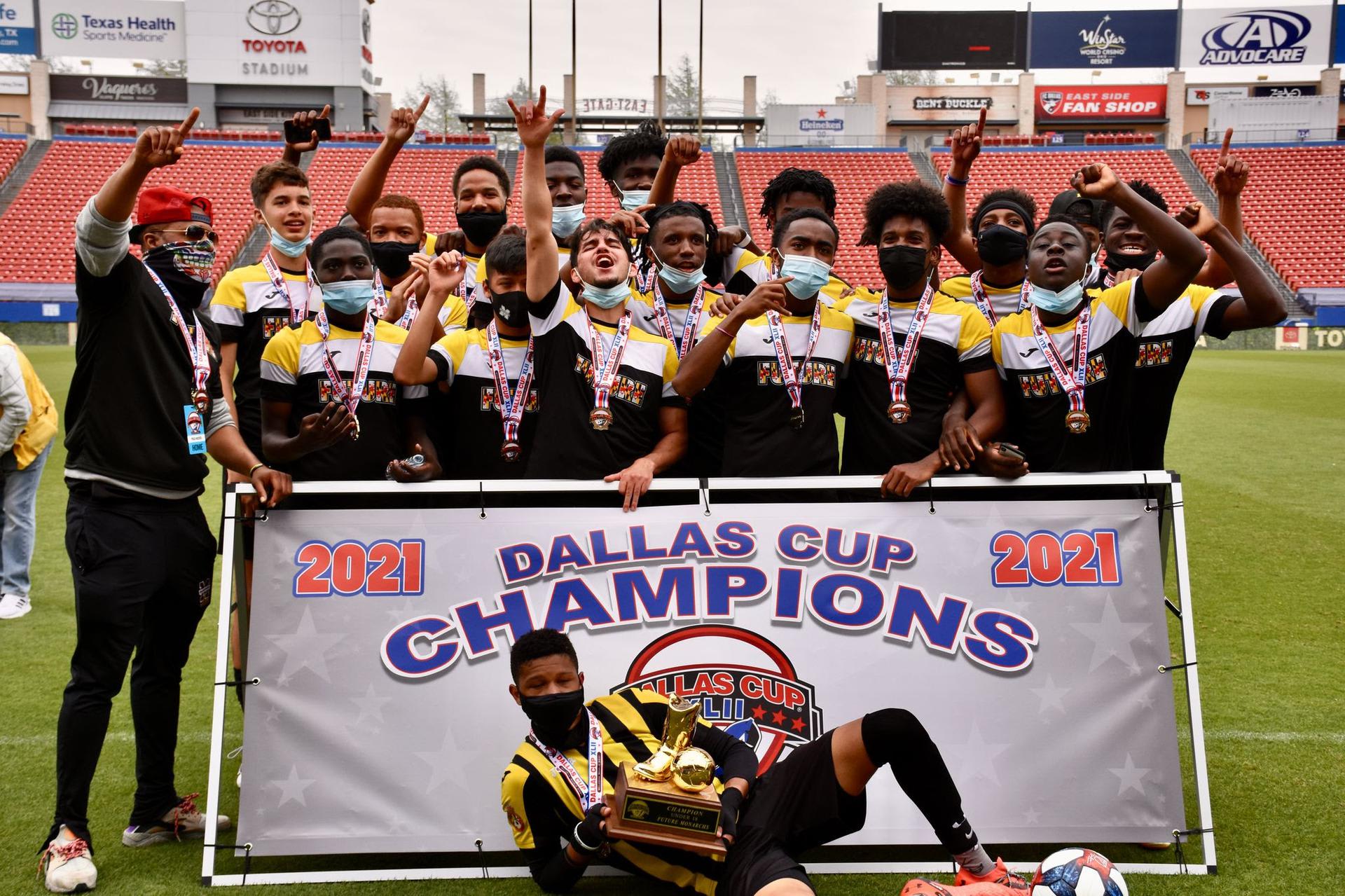 Future SC Monarchs were crowned the Under 18 Dallas Cup champions at Toyota Stadium
Congratulations to Future SC Monarchs for being crowned the Under 18 Dallas Cup champions. They were coached by BMHS varsity boy's soccer coaches Mark Brown and Larry Mark. Our very own Sterling Harris II scored the winning goal.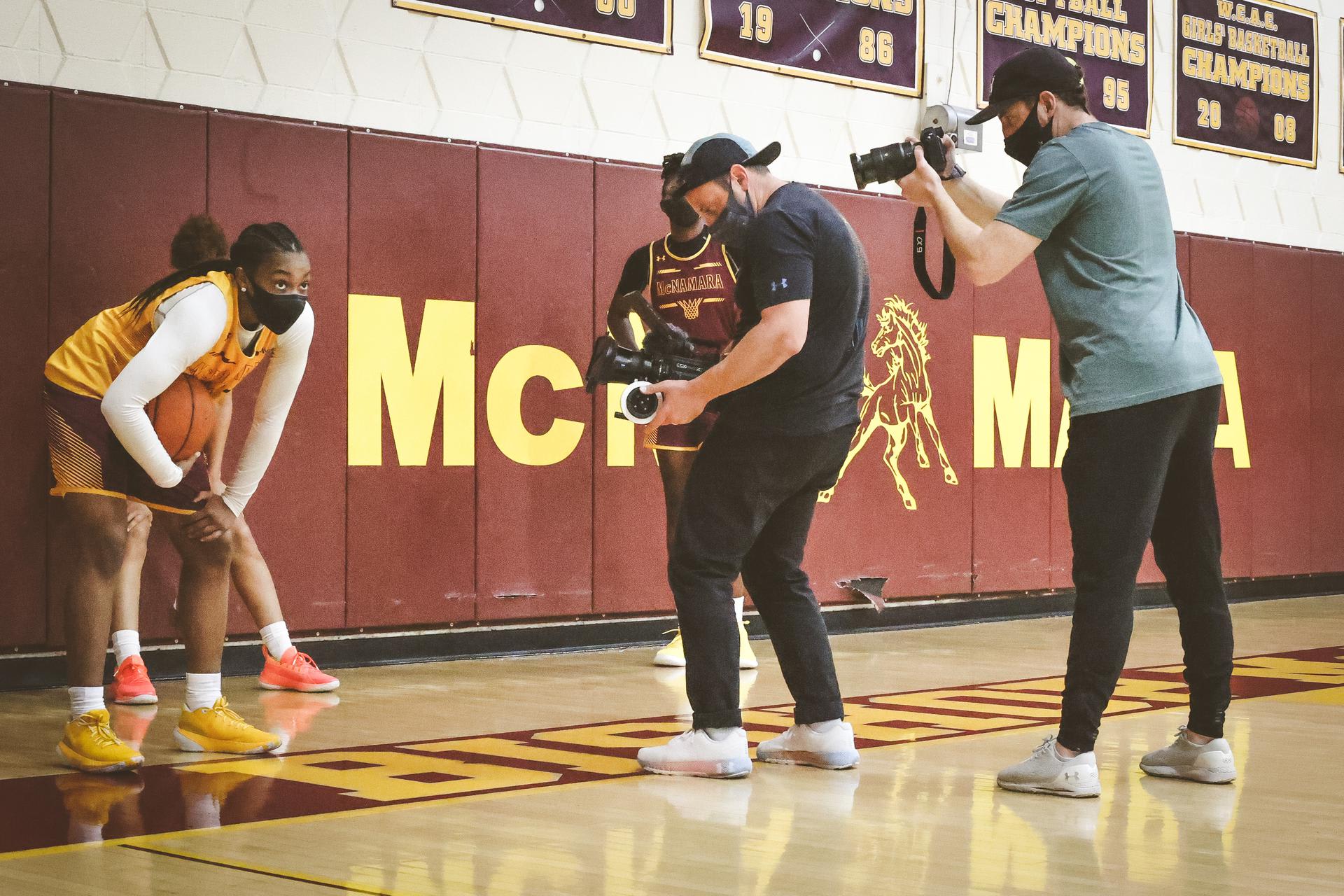 Under Armour features BMHS Girl's Basketball team in new product launch commercial
Under Armour selected by our varsity girl's basketball team for a commercial shoot that will debut July 2021, making them the only high school basketball presence in the campaign.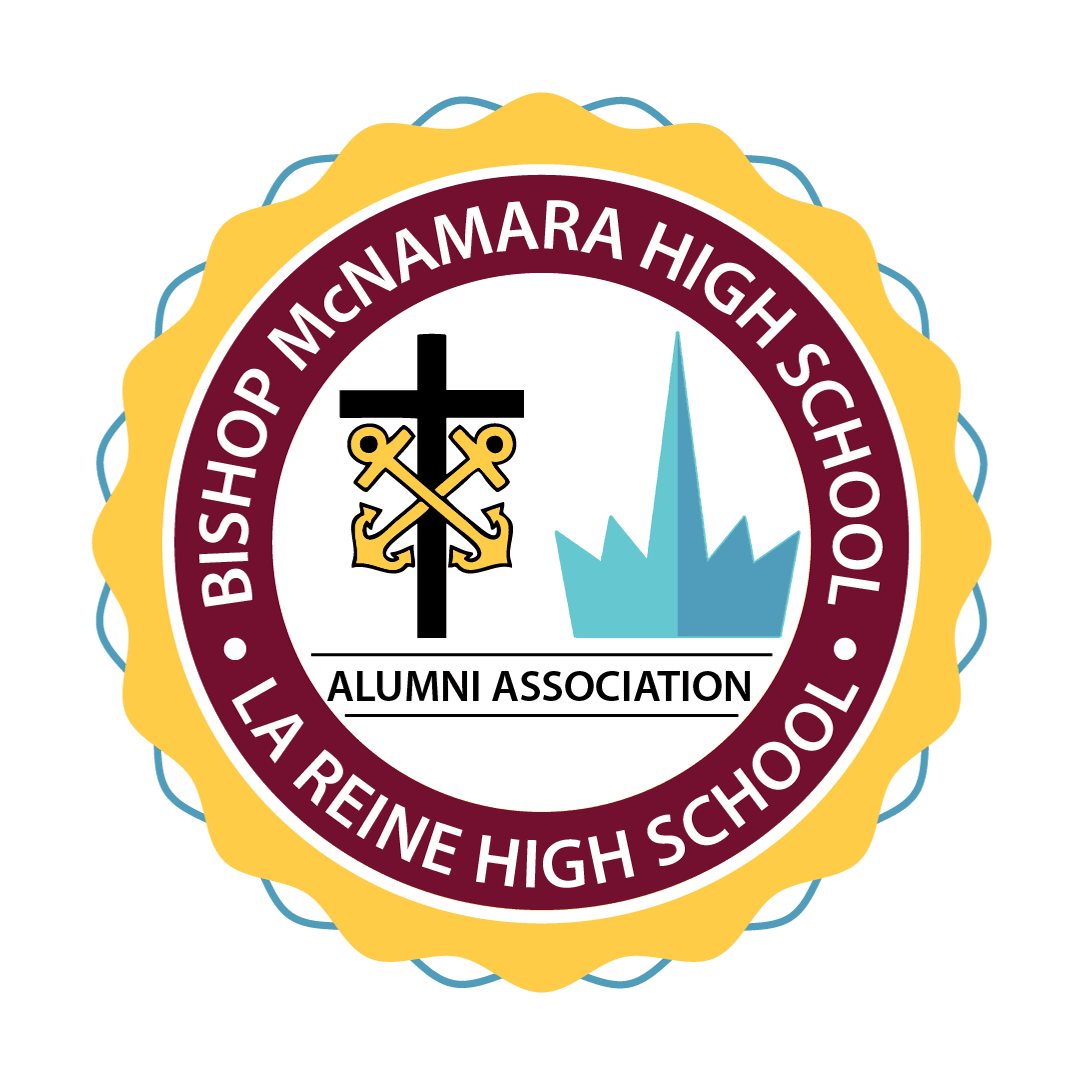 Has your personal information changed?
Have you recently moved?
Do you have a new email address?
The Office of Advancement would like to make sure we have the most up-to-date information from you. Please fill out the CHANGE OF INFO form here. We would love to hear from you!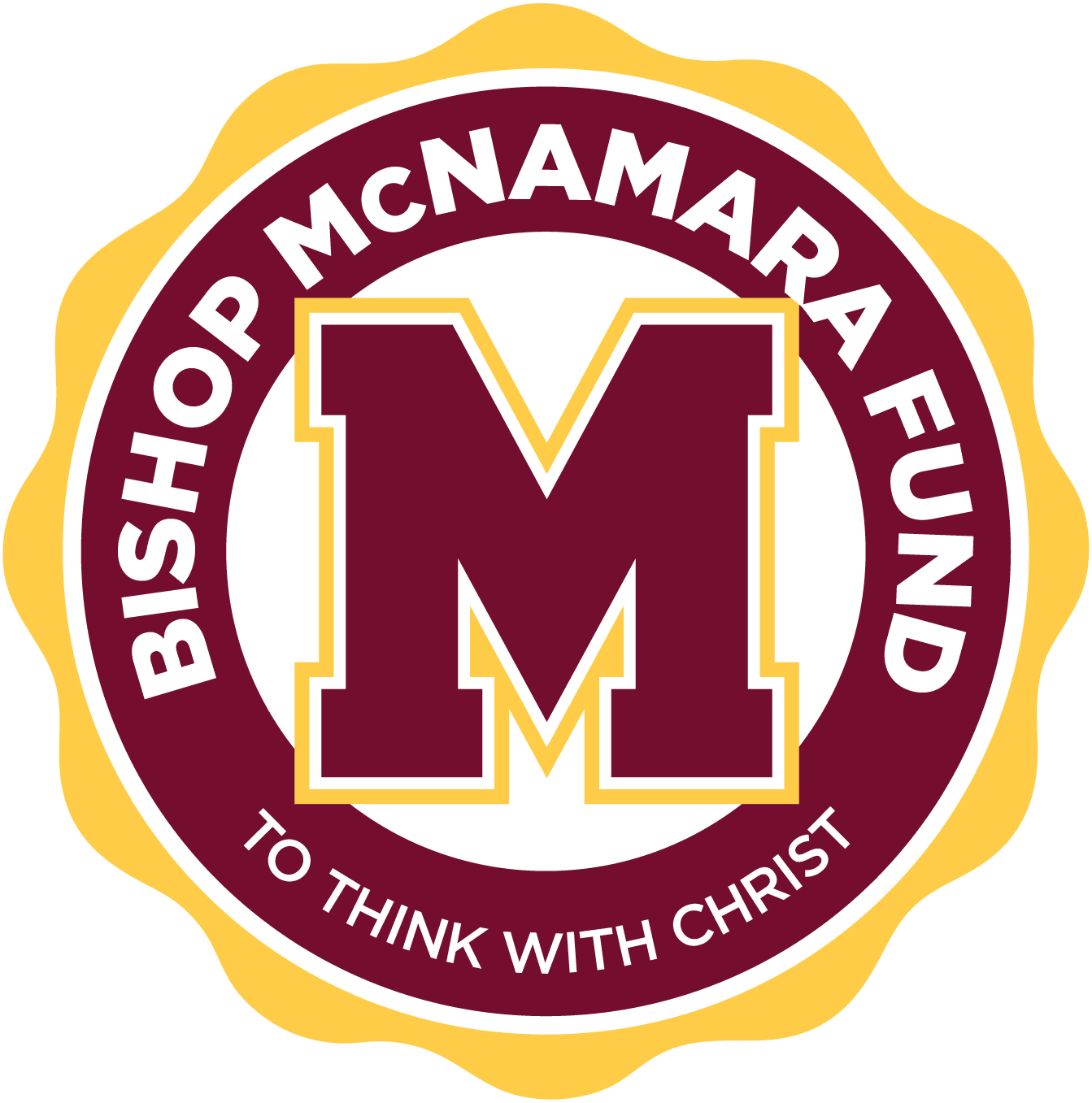 Thank you for making a difference! To support the Bishop McNamara Fund, click below.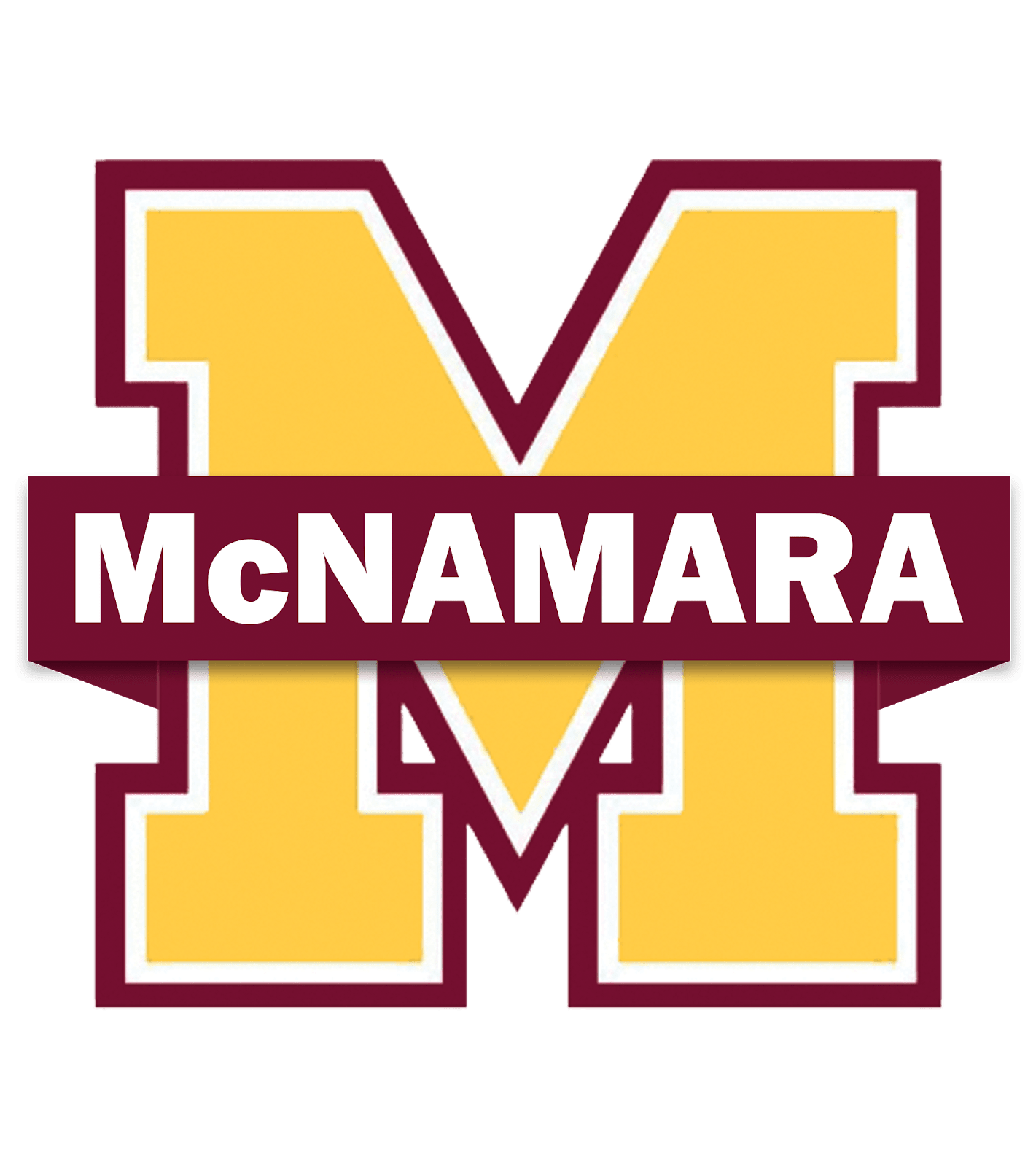 The Preview Calendar is available for next school year (dates are subject to change).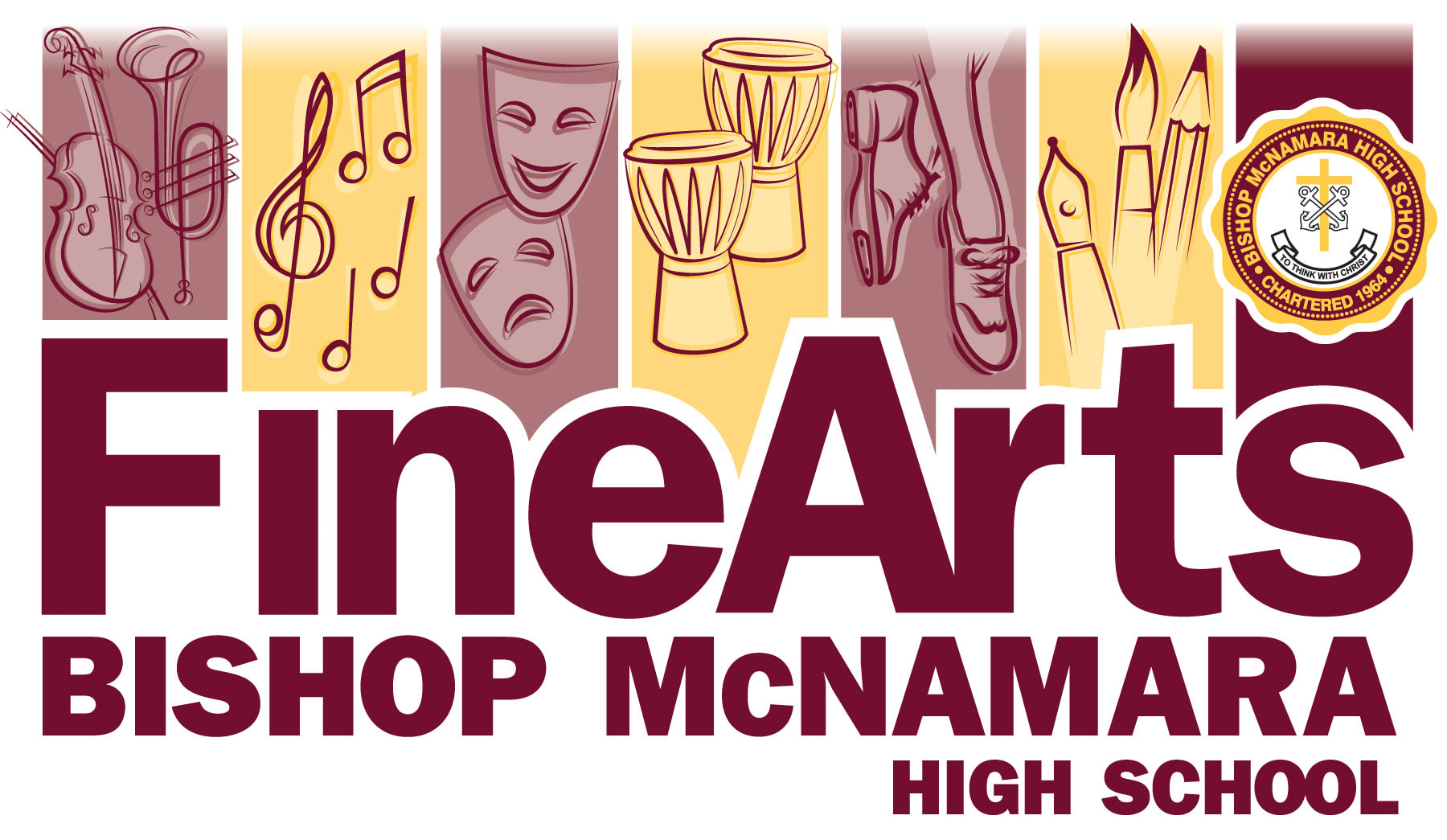 Our Fine Arts programs are placed in the academic and co-curricular life of the school.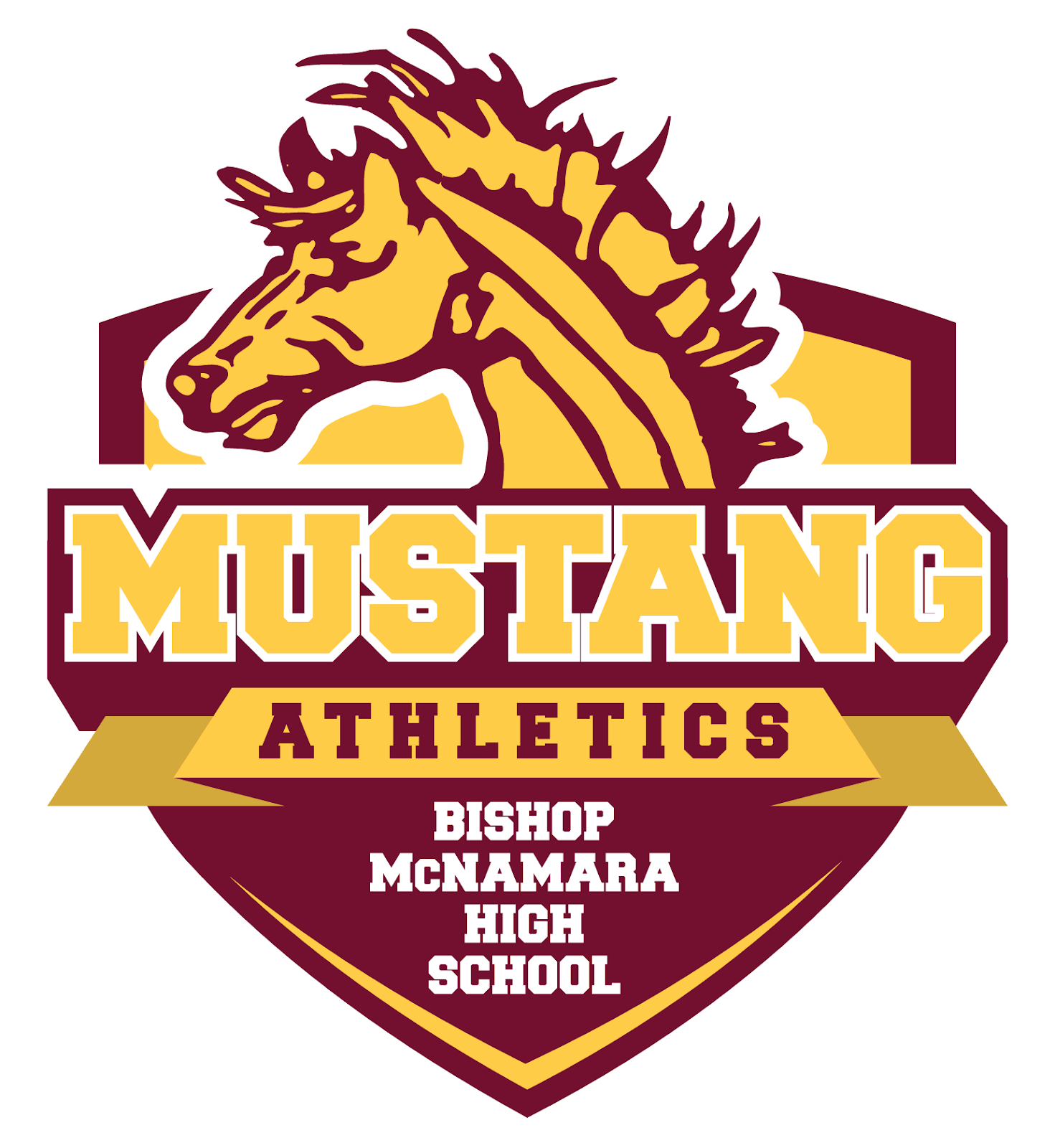 Bishop McNamara Athletics Department strives to maintain a proud tradition in athletics.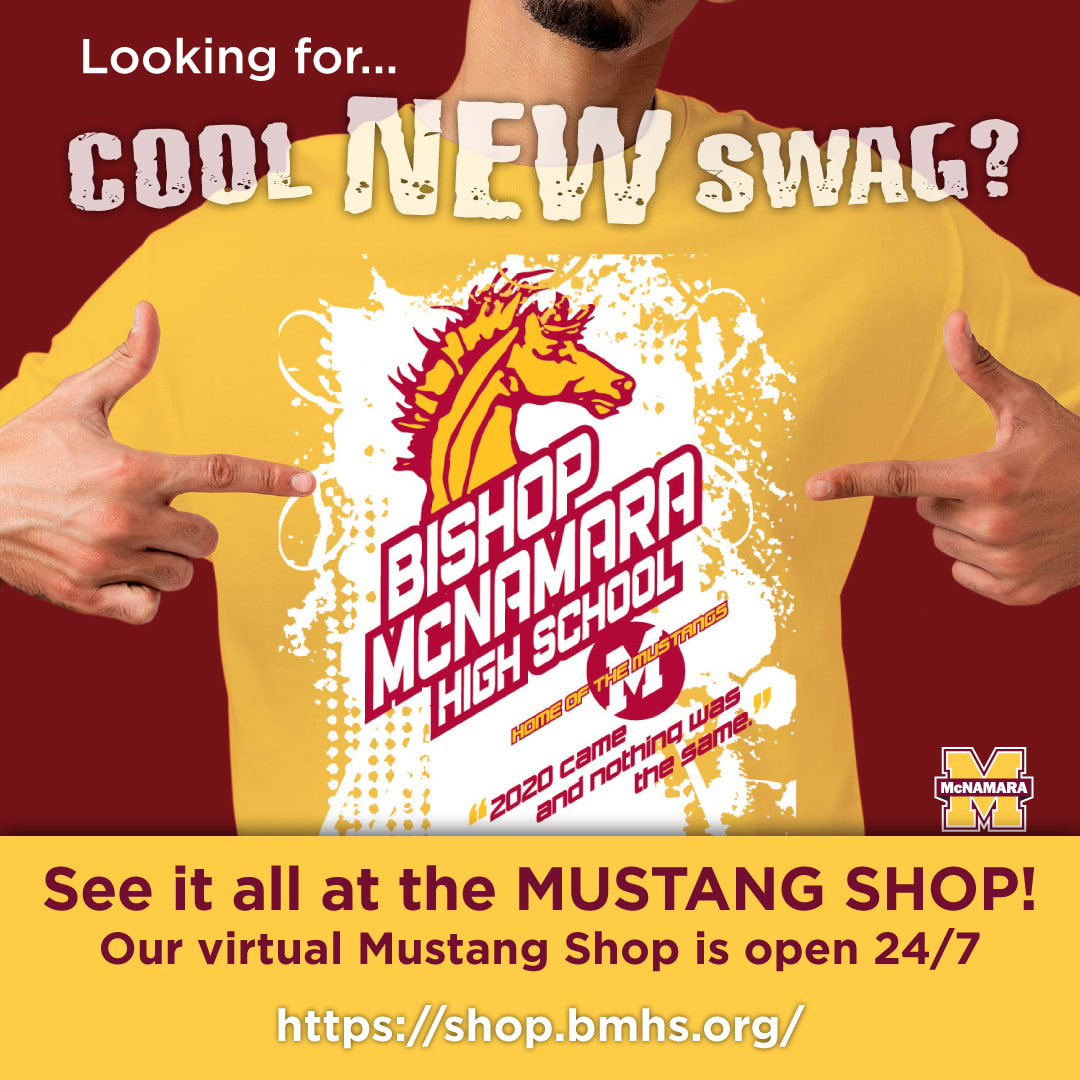 Looking for the cool, new swag on sale in the Mustang Shop? Our virtual shop is open 24/7! Place your orders online and within 24-48 hours, your order will be ready for pick up (Monday-Friday from 8:00 AM-3:00 PM), or you can have it shipped ($10 flat rate shipping will apply). You will receive an email when your order is ready for pickup.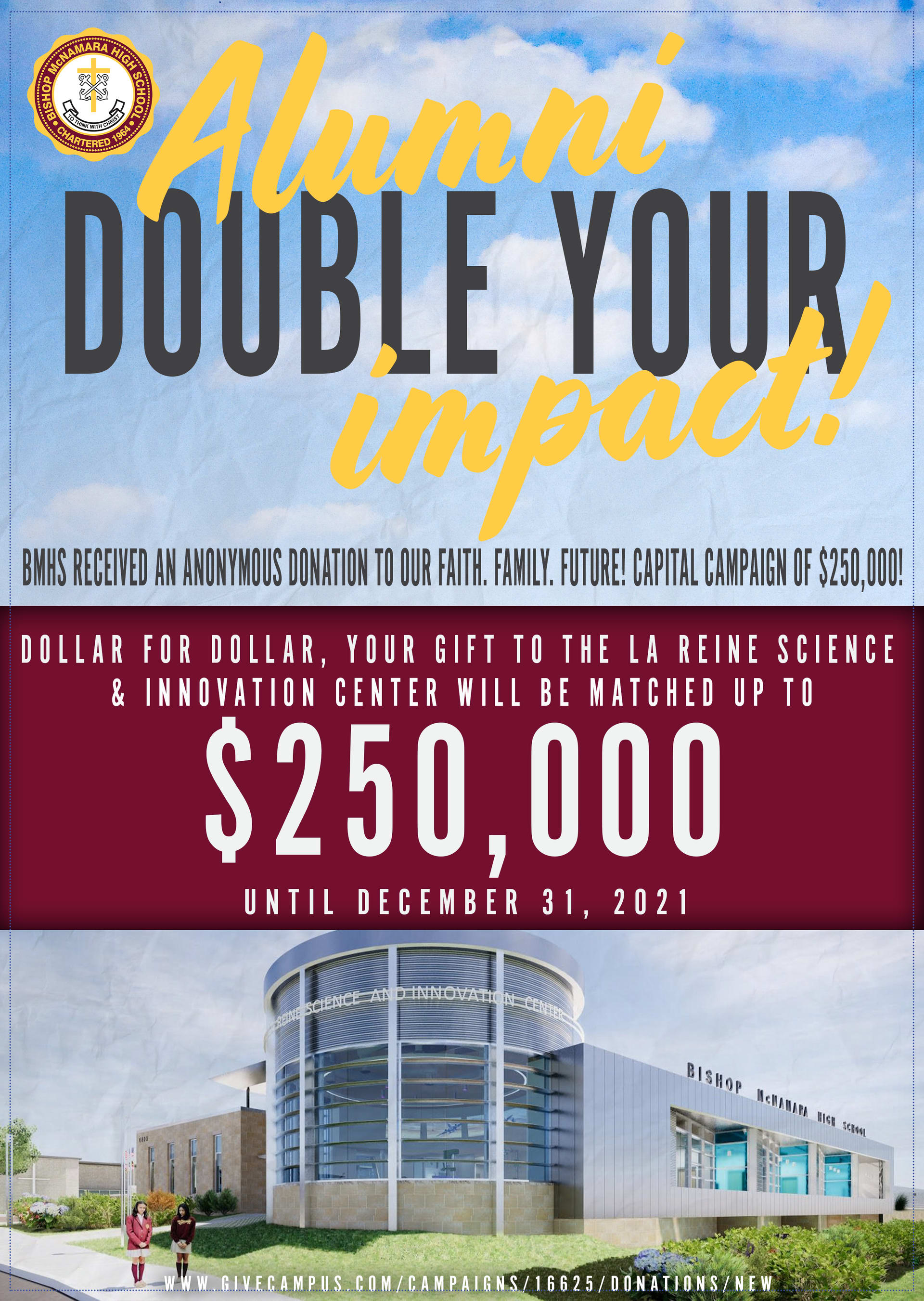 Bishop McNamara High School Receives $500k Gift for La Reine Science & Innovation Center
It is with excitement that we announce a recent matching gift of $500,000 towards the construction of our La Reine Science & Innovation Center! The anonymous donor of this incredibly generous gift made one ask. "Engage your parents and alumni to match my gift, dollar for dollar up to $250k annually over the next two years, to make the new Science and Innovation Center a reality for our students and our community."
This is our charge!
Help us to fully capitalize on this gift by making a donation today.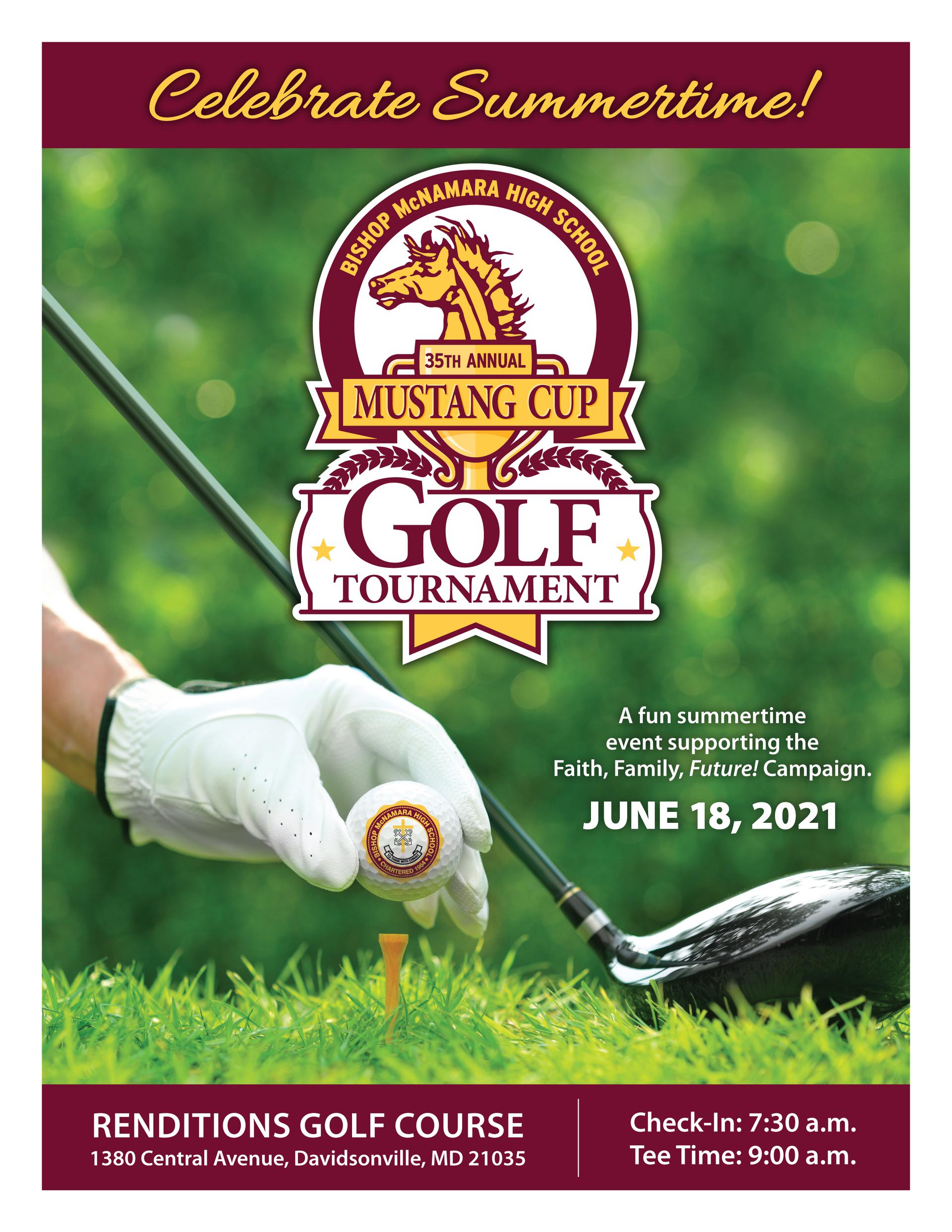 Bishop McNamara High School 35th Annual Mustang Cup Golf Tournament
Calling all golfers! We missed you last year, but we're back! It's that time of year again. Join us as we celebrate summertime at the Bishop McNamara High School 35th Annual Mustang Cup Golf Tournament on June 18, 2021 at Renditions in Davidsonville, MD. For more details, registration information, and donor opportunities, please click below.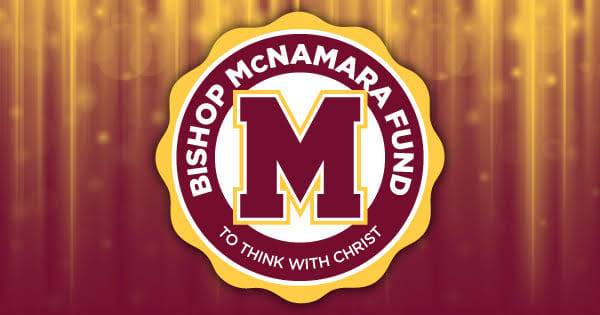 The Bishop McNamara Fund remains the primary vehicle for members of the Bishop McNamara community to join together in a meaningful effort to support our mission to educate hearts and minds in a dynamic, inclusive Catholic school community rooted in the Holy Cross tradition.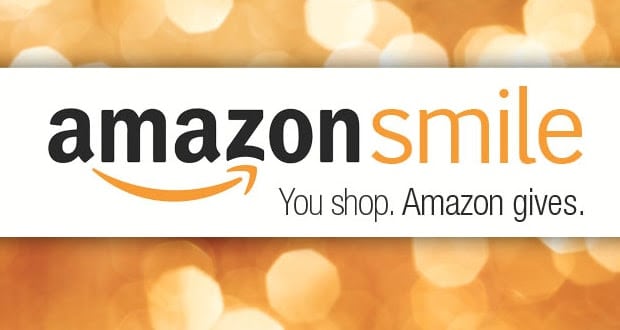 AmazonSmile: Make Your Charitable Organization BMHS!
AmazonSmile is a website operated by Amazon with the same products, prices, and shopping features as Amazon.com.
The difference is that when you shop on AmazonSmile, the AmazonSmile Foundation will donate 0.5% of the purchase price of eligible products to the charitable organization of your choice, which we hope you make Bishop McNamara High School.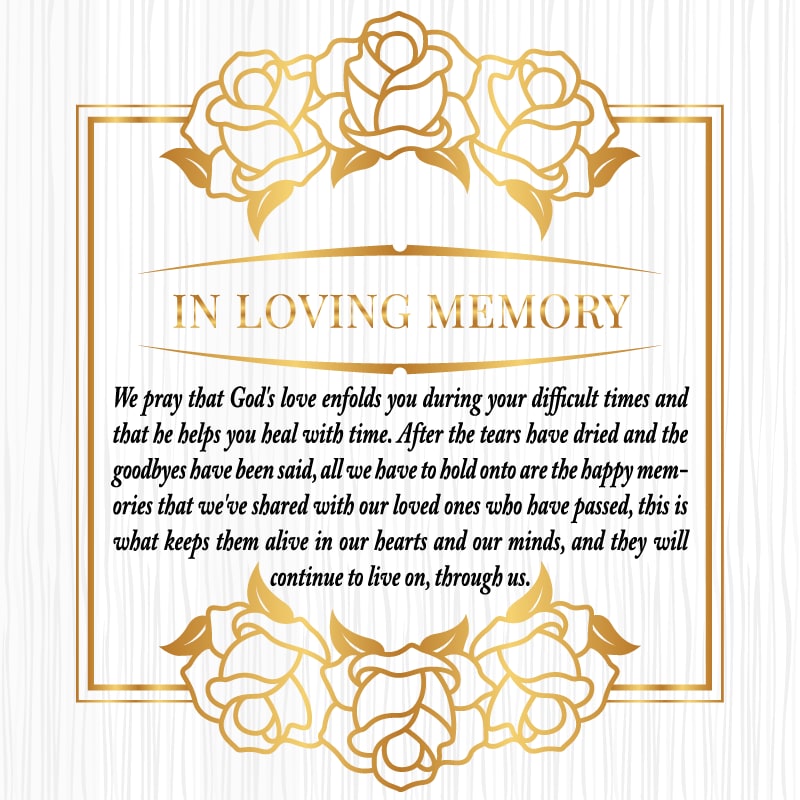 Diane (Scott) Hatley LR '65 passed on April 15, 2021.
Contact The Brothers of Holy Cross
&
The Bernardine Franciscan Sisters
Bernardine Sisters on Facebook
Bishop McNamara and La Reine alumni are invited to like the Bernardine Franciscan Sisters Facebook Page.

Get the latest news about the Sisters from La Reine and see what incredible pictures and events they have posted.

The retired Brothers of Holy Cross and Bernardine Franciscan Sisters would love to hear from you. To contact them, use the information listed below. Thanks!

For the Brothers:
St. Joseph's Center
495 Maple Lane
Valatie, New York 12184

For the Sisters:
Sacred Heart Convent
460 St. Bernardine Street
Reading, Pennsylvania 19607-1737