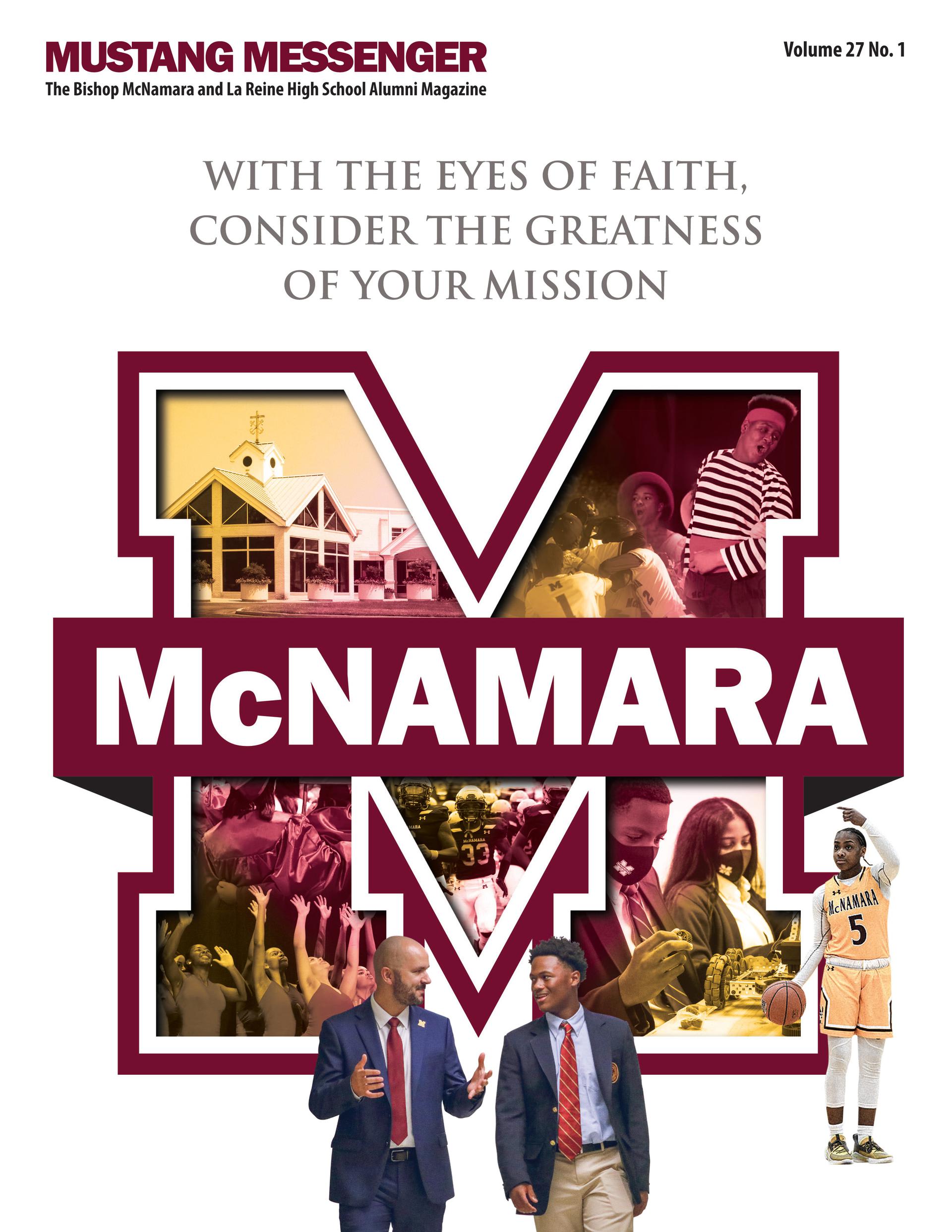 Mustang Messenger 2019-2020 Annual Report
The Mustang Messenger is the official magazine for the alumni, alumnae, families and friends of Bishop McNamara and La Reine High Schools. Click below to read the latest edition.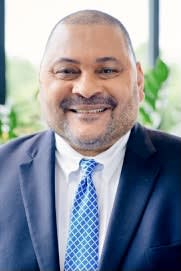 Congratulations to Arthur Horne '79 for receiving the James H. Taylor Award
Arthur Horne '79 received the Honorable James H. Taylor Award from the Prince George's County Bar Association for his years of dedication and commitment to the law and the Prince George's County community. Arthur is past Board Chair at Bishop McNamara, the President and Managing Partner of Shipley & Horne, P.A., and has been practicing law for more than twenty five years.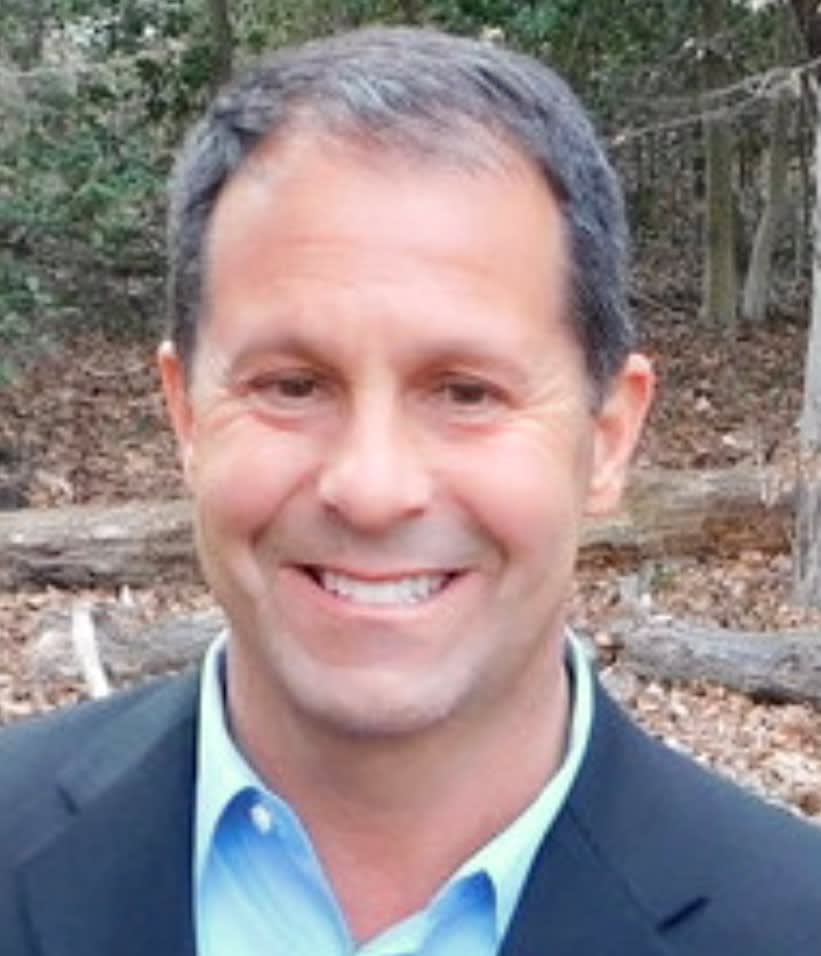 Cybrary named as Top Places to Work in the Washington Metropolitan Region
Ralph P. Sita Jr. '80 is the President and Co-Founder of Cybrary, a crowdsourced Cyber Security and IT career development and training platform. Cybrary was recently named as one of the top twenty places to work in the Washington Metropolitan region by The Washington Post.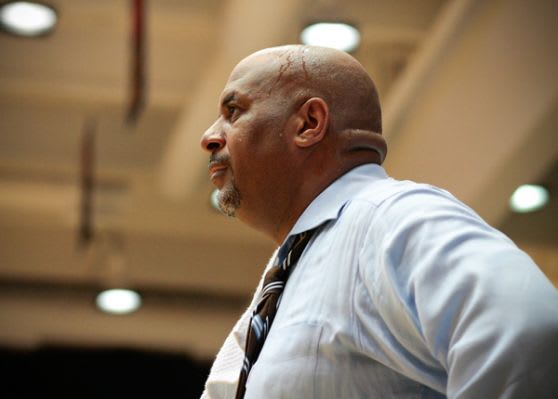 2003 Girls' Varsity Basketball Team inducted into the BMHS Hall of Fame
Michael Bozeman '84, along with the 2003 Girls' Varsity Basketball Team, were inducted into the Bishop McNamara High School Hall of Fame on November 5, 2020. Mike served as the team's Head Coach.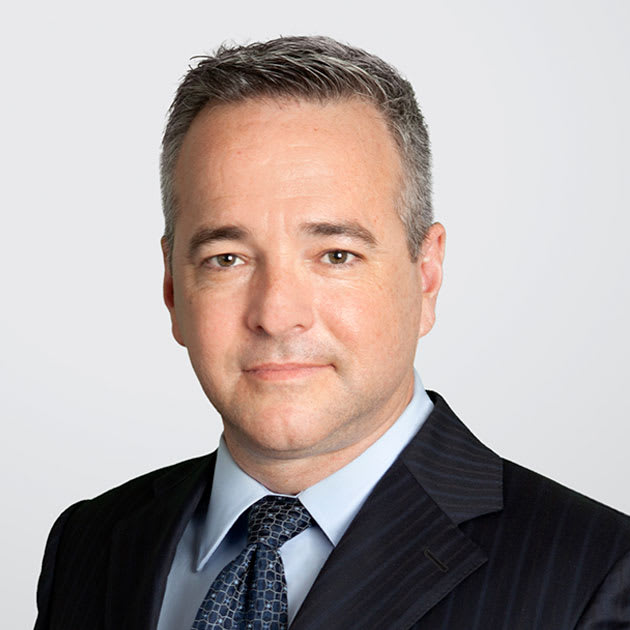 Holland & Knight partner Bradley B. Brownlow '86
Bradley B. Brownlow '86 is a partner in the West Coast Land Use and Environmental Group in Holland & Knight's San Francisco office. He represents proponents of large, complex energy and land use development projects with respect to regulatory licensing, land use entitlement, environmental review and compliance, due diligence and litigation matters.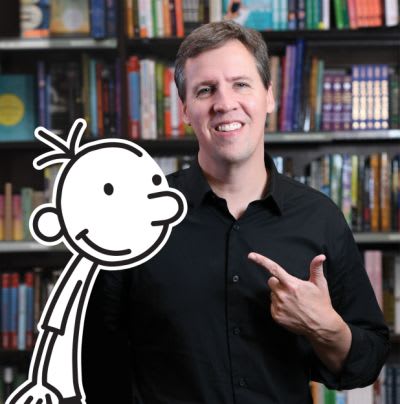 The Deep End, An instant #1 USA Today, Wall Street Journal, and New York Times bestseller!
Jeff Kinney '89 is the international bestselling author of the Diary of a Wimpy Kid series who published on October 27, 2020 the fifteenth book in it titled The Deep End where Greg Heffley and his family hit the road for a cross-country camping trip, ready for the adventure of a lifetime. The series started off online on Funbrain.com in 2004 and made its print debut in April of 2007. There are now more than 200 million copies of Diary of a Wimpy Kid books available in 77 editions in 65 languages.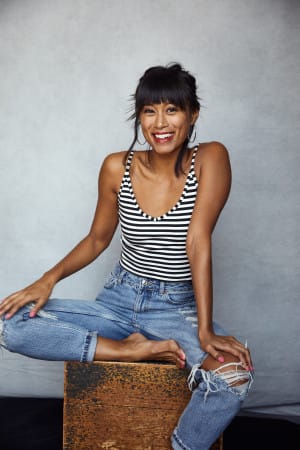 Karla Garcia '07 was invited by the Fine Arts Department in October to be one of this year's participants in its Guest Artist Series
On Thursday, October 8, the Fine Arts Department virtually hosted as part of its 2020-2021 Guest Artists Series Karla Garcia '07. Originally from Oxon Hill, Maryland, Karla made her Broadway debut at age twenty in Hot Feet, a dance musical directed by Maurice Hines. Karla went on to perform in the national tours of Wicked and Addams Family followed by other Broadway performances such as West Side Story, Gigi, and Hamilton: An American Musical. Karla made history as the first Filipina cast member in Broadway's Hamilton.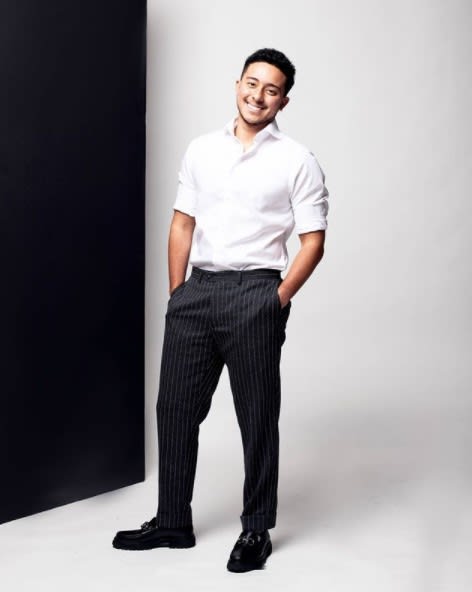 Marli Washington '10 Designs with the True You in Mind
Marli Washington '10 is the Design Director, CEO, and Founder of gc2b in the apparel and fashion industry. Marli was recently highlighted by Google LLC for work to promote diversity and inclusion in these spaces.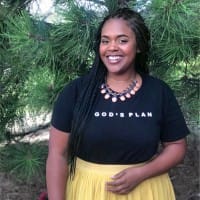 The Experience That Leads 3 Women To Say 'Being Black Is Exhausting'
NPR's Noel King talks to three African American women — Asia Cook, Maria Ramirez and Mylah Howard '10 — who discuss race, and answer the question: What it's like to be Black in America?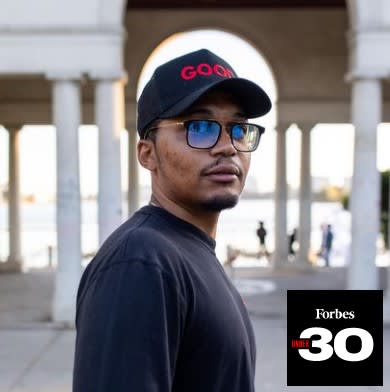 Congratulations to Darius Baxter '11, Forbes Magazine 30 Under 30 Honoree
Darius Baxter '11 was recognized by Forbes Magazine as a 30 Under 30 Honoree for 2021 in the category of Social Impact. Darius cofounded GOODProjects four years ago to work on alleviating poverty in Washington, D.C. on a neighborhood-by-neighborhood basis. He has raised $6 million in grants and contracts to help at-risk youth through mentorship, education and service.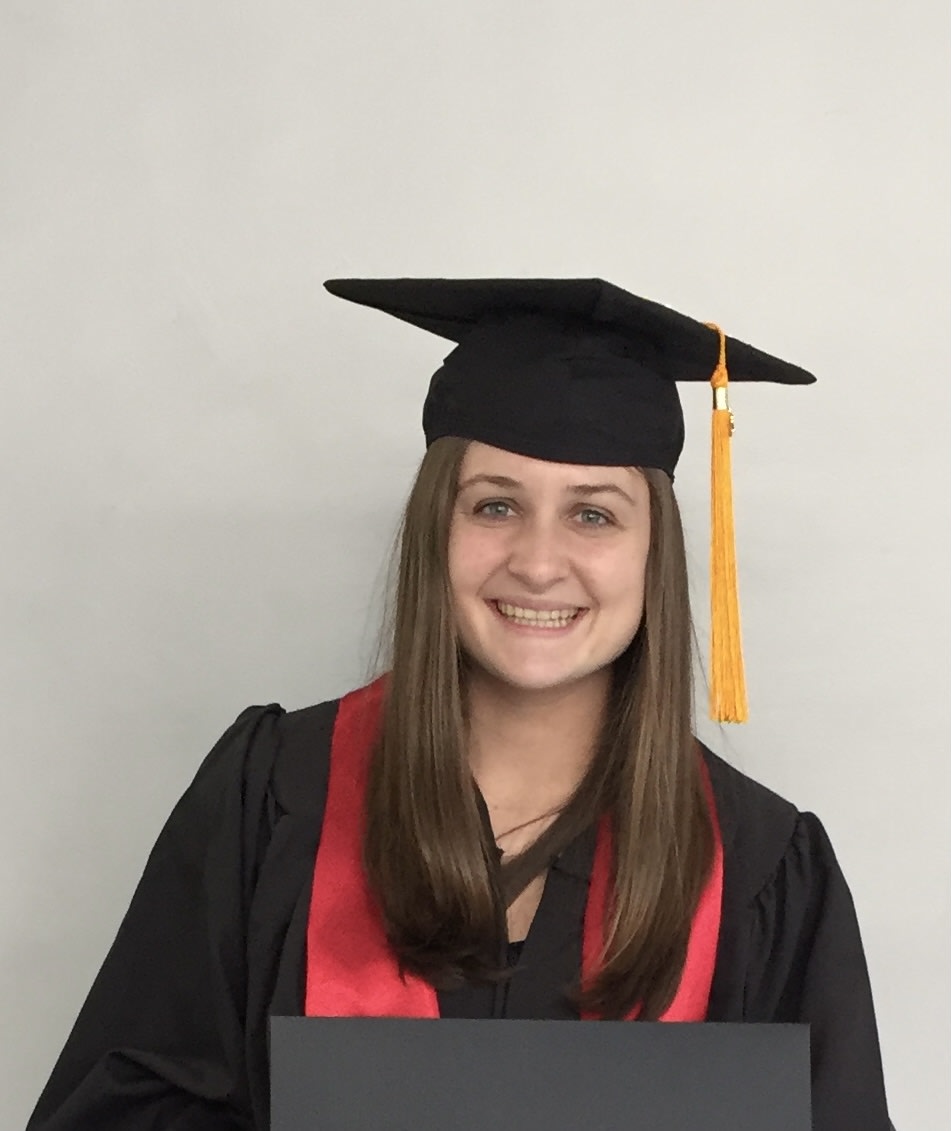 Nurses on the Frontline against the COVID-19 Pandemic
Meghan Wyvill '12 works as a nurse in the University of Maryland's Medical Intensive Care Unit (I.C.U.).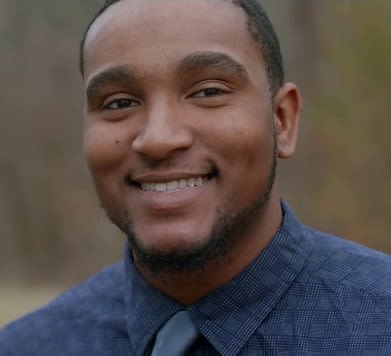 Yves Cooper '13: Building a career in IT Support
This Summer, Yves Cooper '13 was the face of a national campaign launched by Google.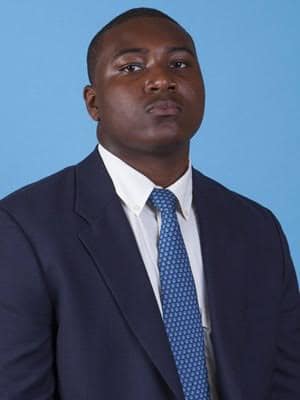 Congratulations Kendall Pace '13
Congratulations to Kendall Pace '13, who was recently recognized by Columbia University as one of the 150 greatest players in school history.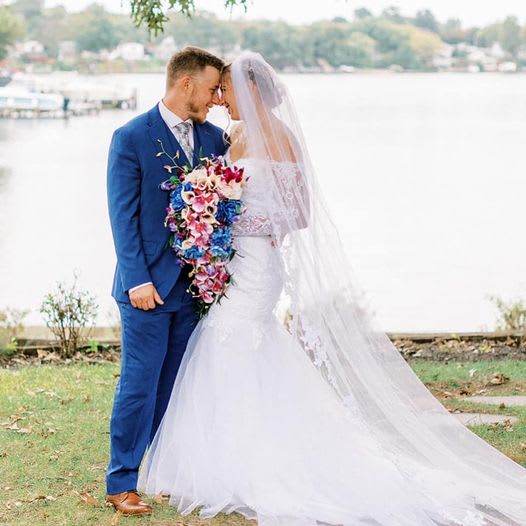 Congratulations Mary Cavannagh '14 and Mark Ayres '14
Coach Mary Cavannagh '14 and Mark Ayres '14 tied the knot October 2020!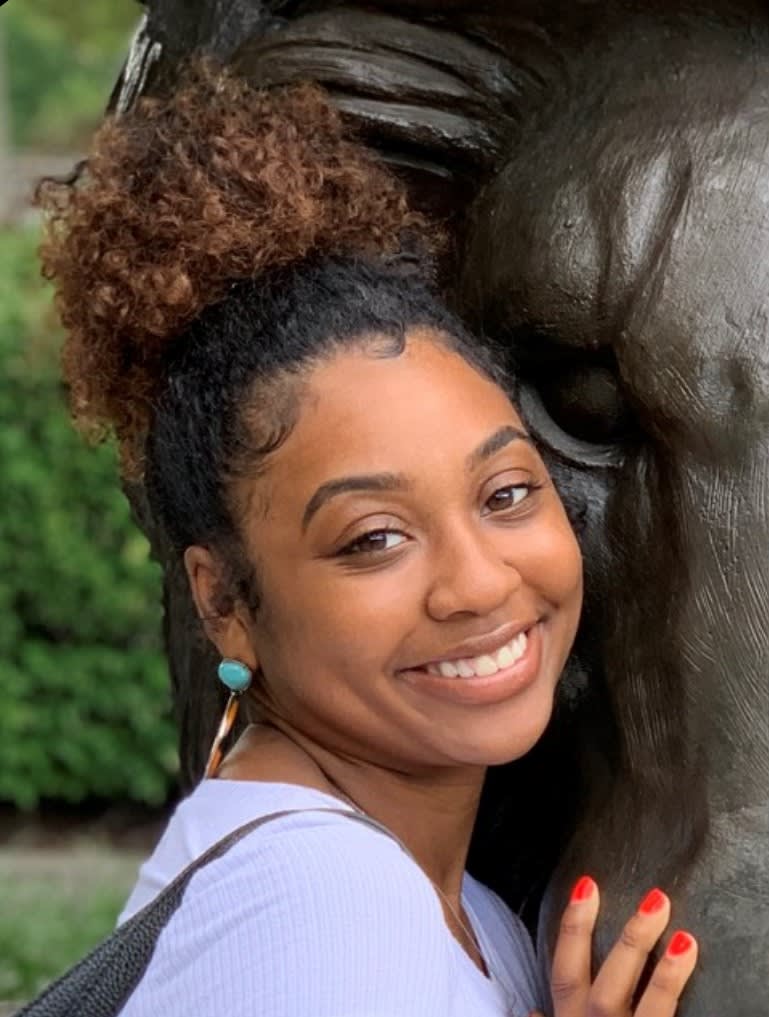 Congratulations Kayla Preston '17
Kayla Preston '17 will be working as a systems engineer in the Space Systems sector at Northrop Grumman in Linthicum Heights, MD. Kayla interned this past summer at Northrop Grumman's Mission Systems sector in Annapolis, MD. She will start this position upon her graduation with a Bachelor of Science in Information Science and minor in Law and Society from The University of Maryland, College Pa.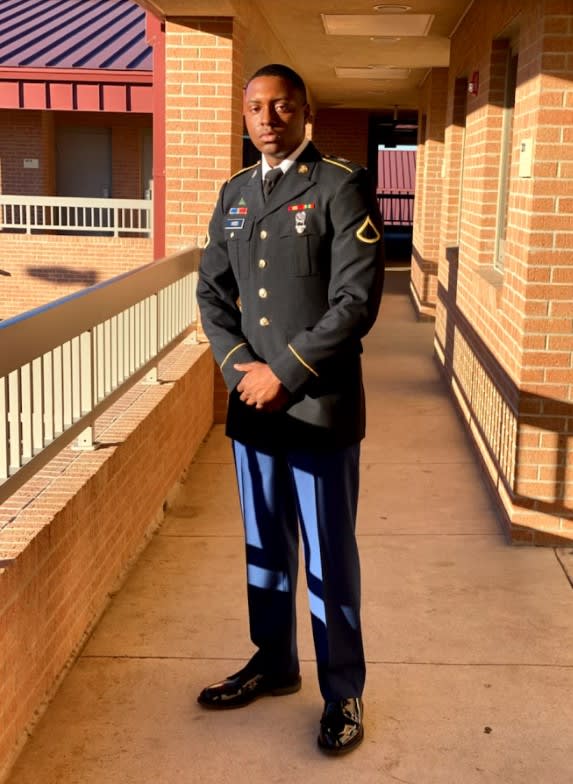 Congratulations Brookes Yates '18
Brookes Yates '18 has earned the rank of E-3 Private First Class (PFC) in the United States Army. He will be stationed abroad for the next several months.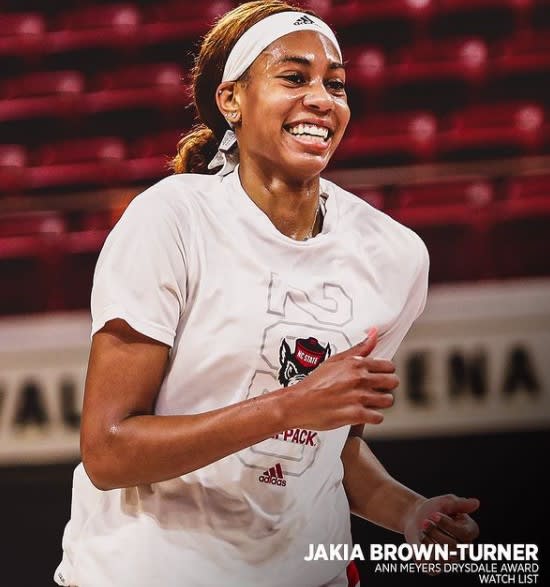 Congratulations Jakia Brown-Turner '19 for being named to the Meyers Award watch list
The Naismith Memorial Basketball Hall of Fame named Jakia Brown-Turner '19 to the 2021 Ann Meyers Award watch list for North Carolina State University.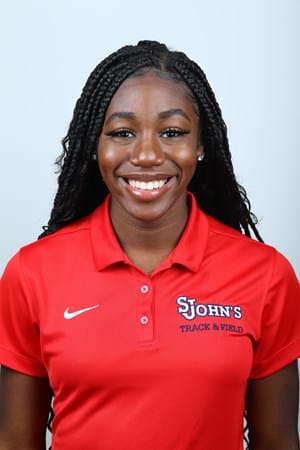 Congratulations to Nyela Williams '19 on the publication of My Year of COVID-19 and Civil Unrest
Nyela Williams '19 recently published My Year of COVID-19 and Civil Unrest in Imagine, a publication for Maryland Business Roundtable for Education. Nyela is a student in the Class of 2023 at The University of Maryland, College Park.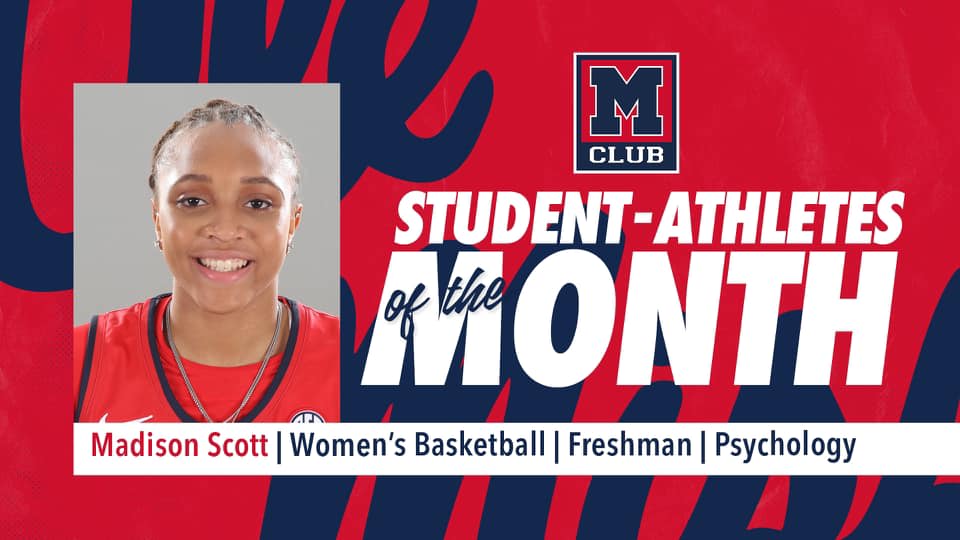 Congratulations Madison Scott '20, Student Athlete of the Month
The University of Mississippi named Madison Scott '20 M Club Student Athlete of the month for the Month of December. Madison is pursuing her bachelors in psychology while competing on the Women's Basketball team.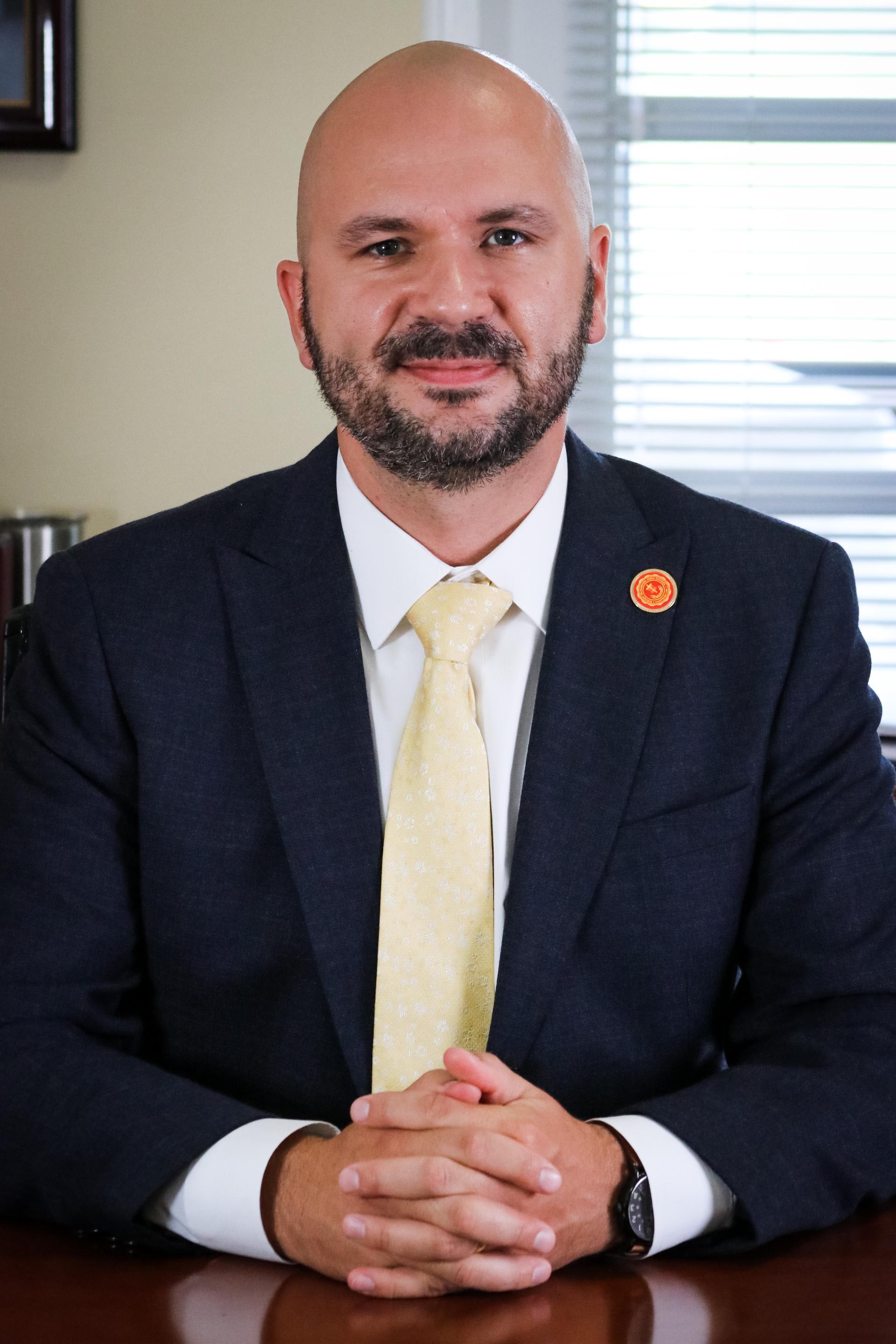 Bishop McNamara Announces Major Investment from A. James & Alice B. Clark Foundation
On September 28, President/CEO Dr. John Barnhardt announced that Bishop McNamara High School received a major investment in The Faith. Family. Future! Capital Campaign from the A. James & Alice B. Clark Foundation – the family foundation of late construction pioneer Jim Clark. The investment of $1,000,000 from the A. James & Alice B. Clark Foundation helps to establish the La Reine Science & Innovation Center, scheduled to open in 2021.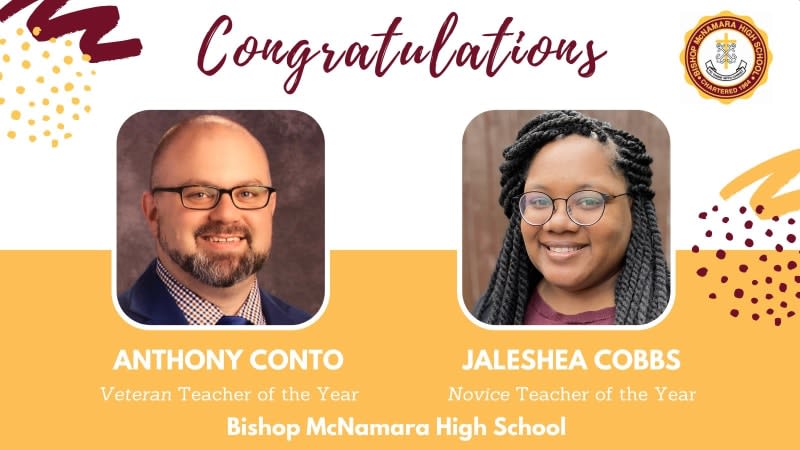 Two Bishop McNamara Faculty Honored with High School Principal Association's Teacher of the Year Awards
On Friday, October 30, Bishop McNamara High School announced this year's winners of the High School Principal Association Veteran and Novice Teacher of the Year Awards. Director of Fine Arts and Bands and Orchestra Anthony Conto is this year's winner of The Veteran Teacher of the Year Award. Social Studies Chairperson Jaleshea Cobbs is this year's winner of the The Novice Teacher of the Year Award.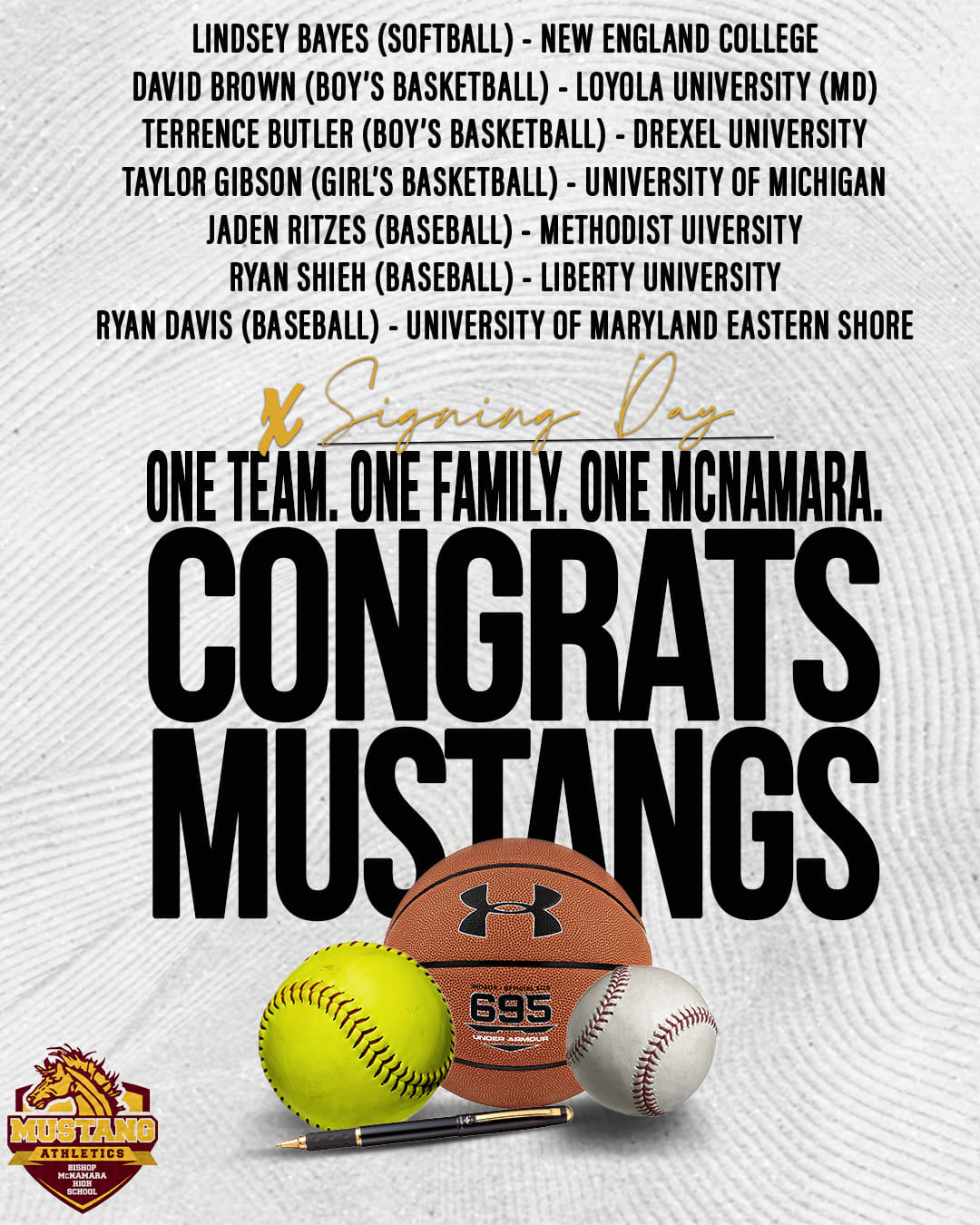 National Signing Day for Bishop McNamara Fall 2020 Student-Athletes
Congratulations to all of our fall student-athletes who signed their National Letters of Intent to the colleges and universities of their choice at a virtual event held on November 11th.
National Signing Day has traditionally been the first day that a high school senior can sign a binding National Letter of Intent for a collegiate sport with a school that is a member of the United States National Collegiate Athletic Association.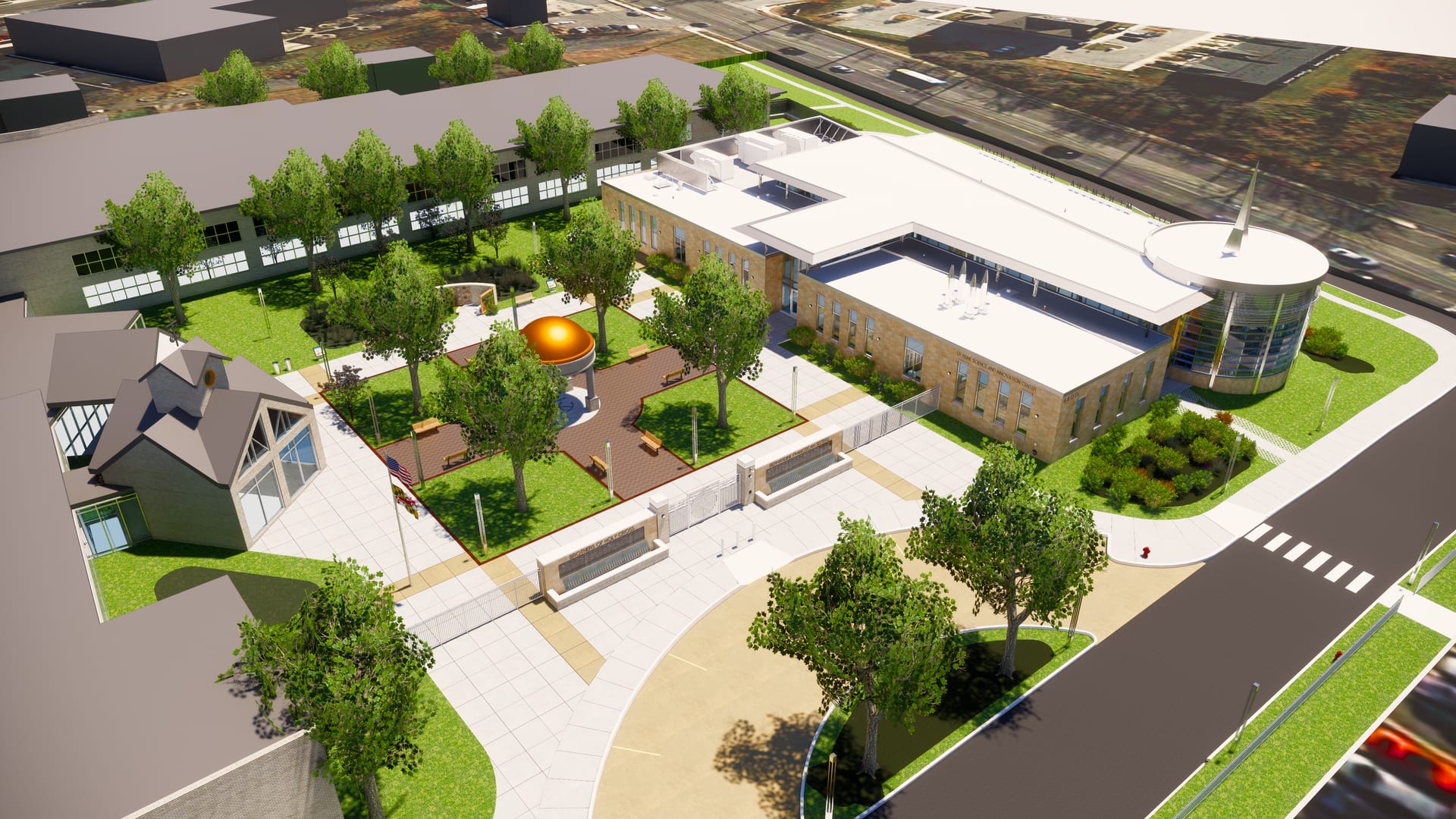 BMHS La Reine Science & Innovation Center - one of the top five most important educational developments in the county slated for 2021
Bishop McNamara High School and the story of the development of the new La Reine Science & Innovation Center has been featured in the Prince George's Suite Magazine Fall 2020 edition "Level Up" telling the story of how the Center came to be and benefits to students and residents for generations to come. The feature compiled by Raoul Dennis entitled "The Look and Feel" includes a visual presentation of the school and a message from Former BMHS President/CEO, Dr. Marco Clark '85.
Josephine Kalshoven '15 currently completing her Ph.D. in Biomedical Engineering at Brown University.
Jasmine Dantzler '18 has been accepted to the Doctor of Physical Therapy program at Temple University for the Summer of 2021 term.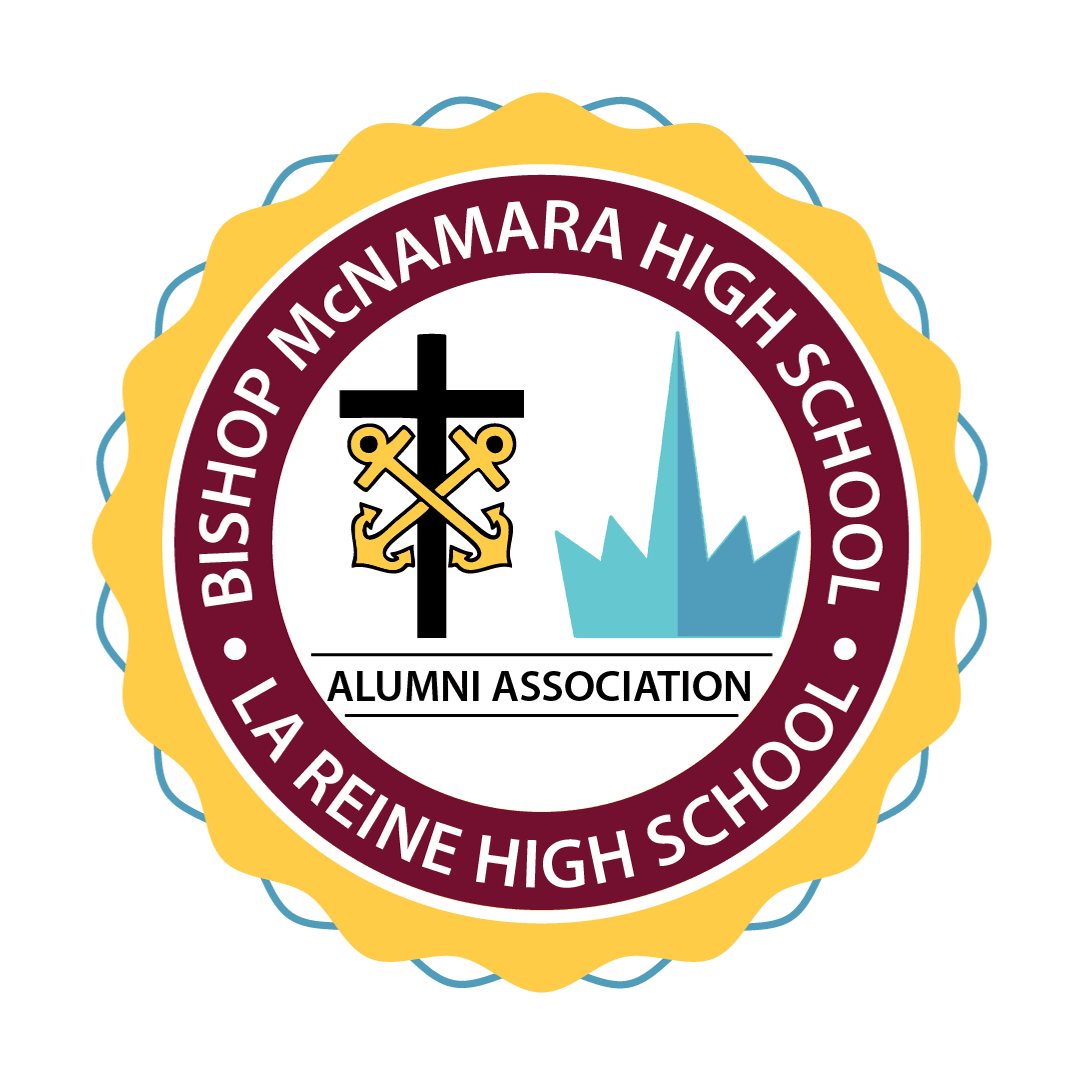 Has your personal information changed?
Have you recently moved?
Do you have a new email address?
The Office of Advancement would like to make sure we have the most up-to-date information from you. Please fill out the CHANGE OF INFO form here. We would love to hear from you!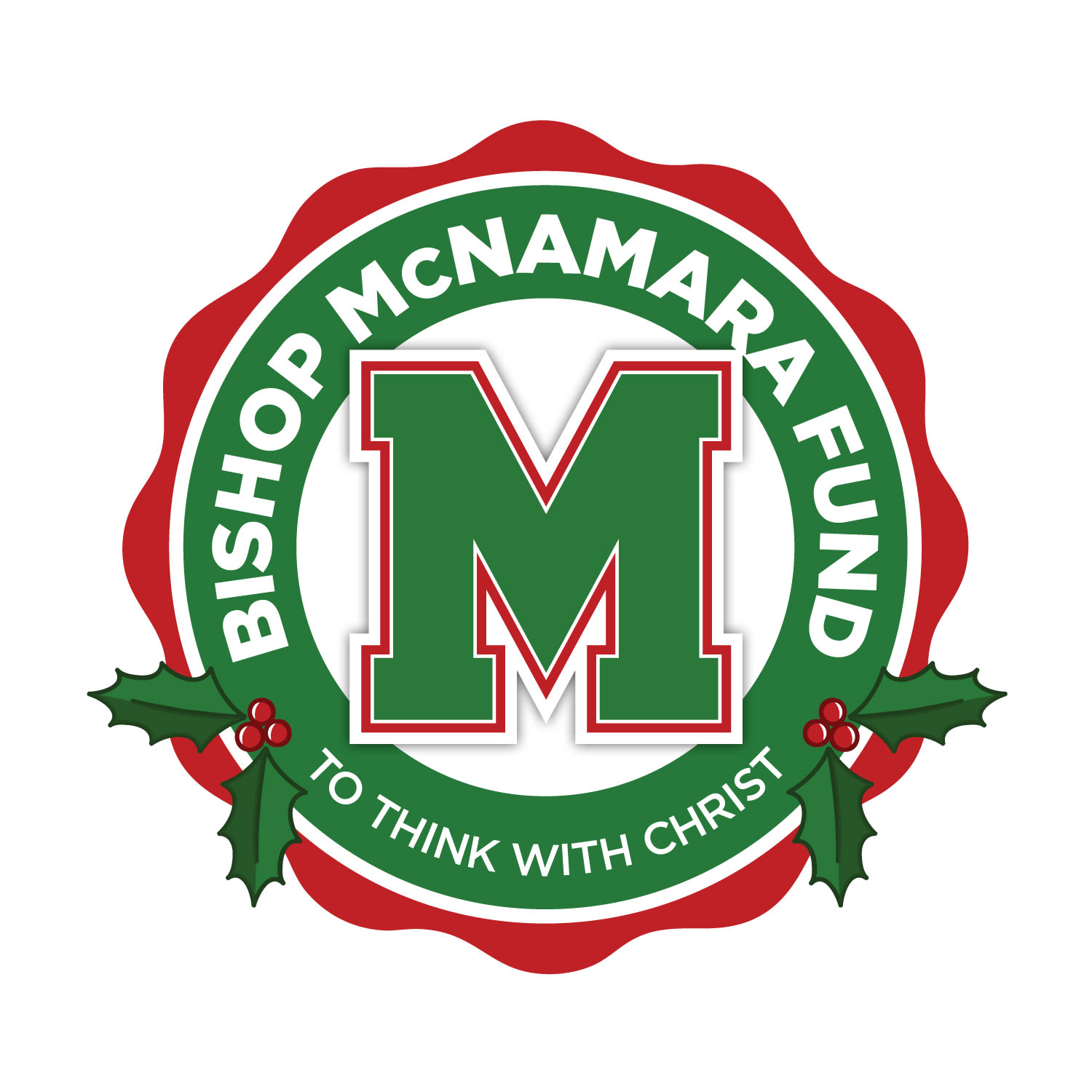 Thank you for making a difference! To support the Bishop McNamara Fund, click below.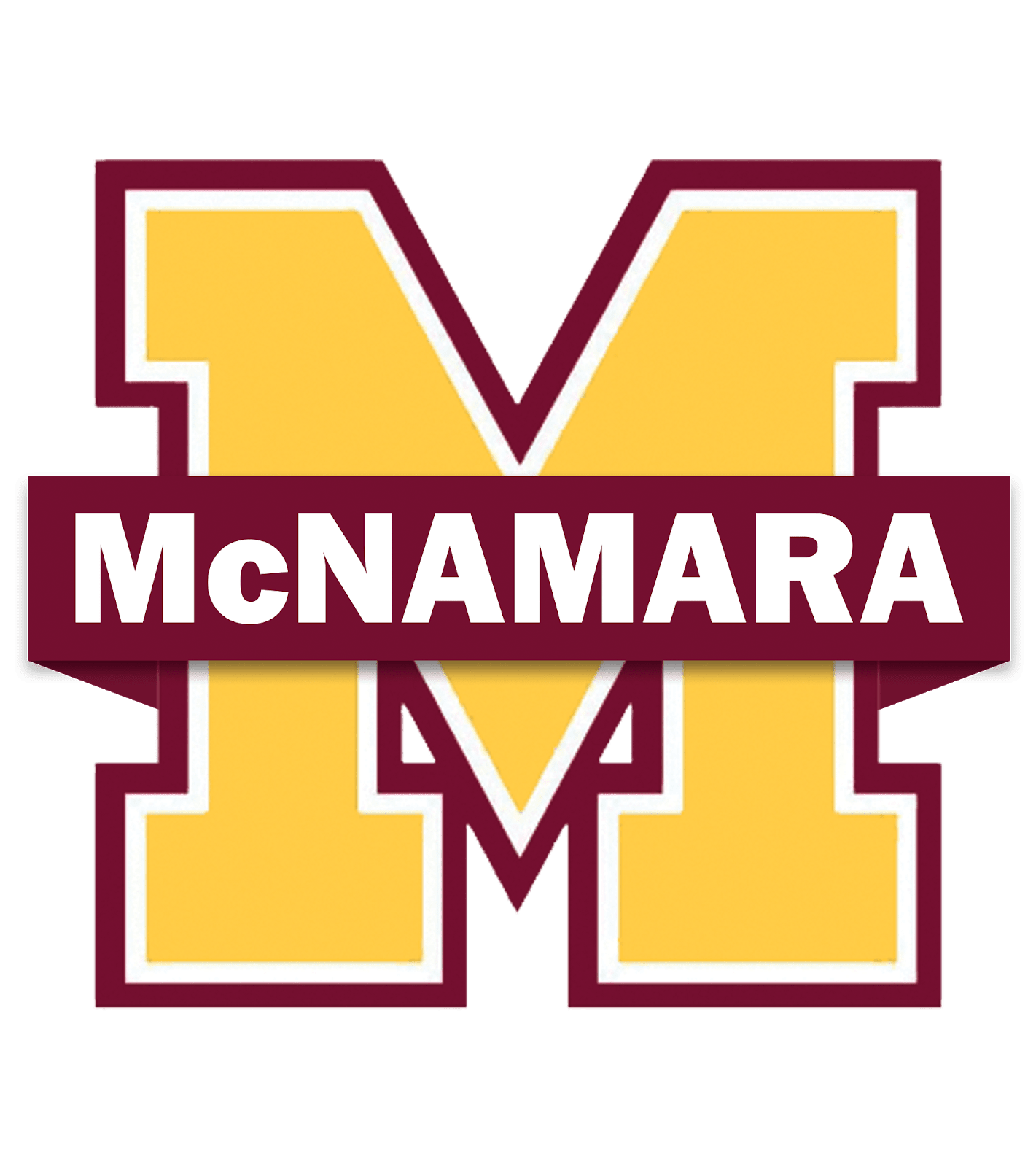 The Preview Calendar is available for next school year (dates are subject to change).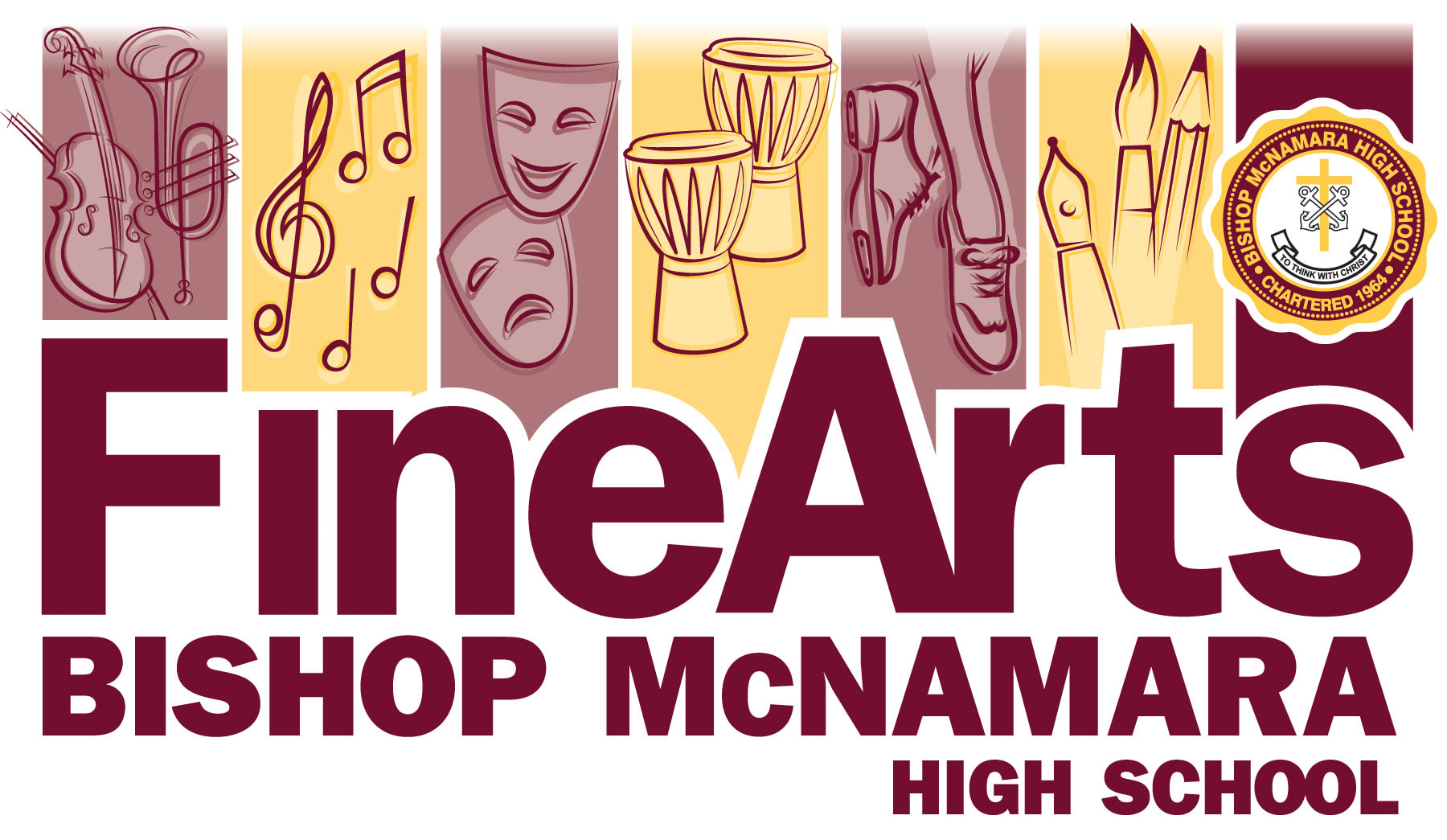 Our Fine Arts programs are placed in the academic and co-curricular life of the school.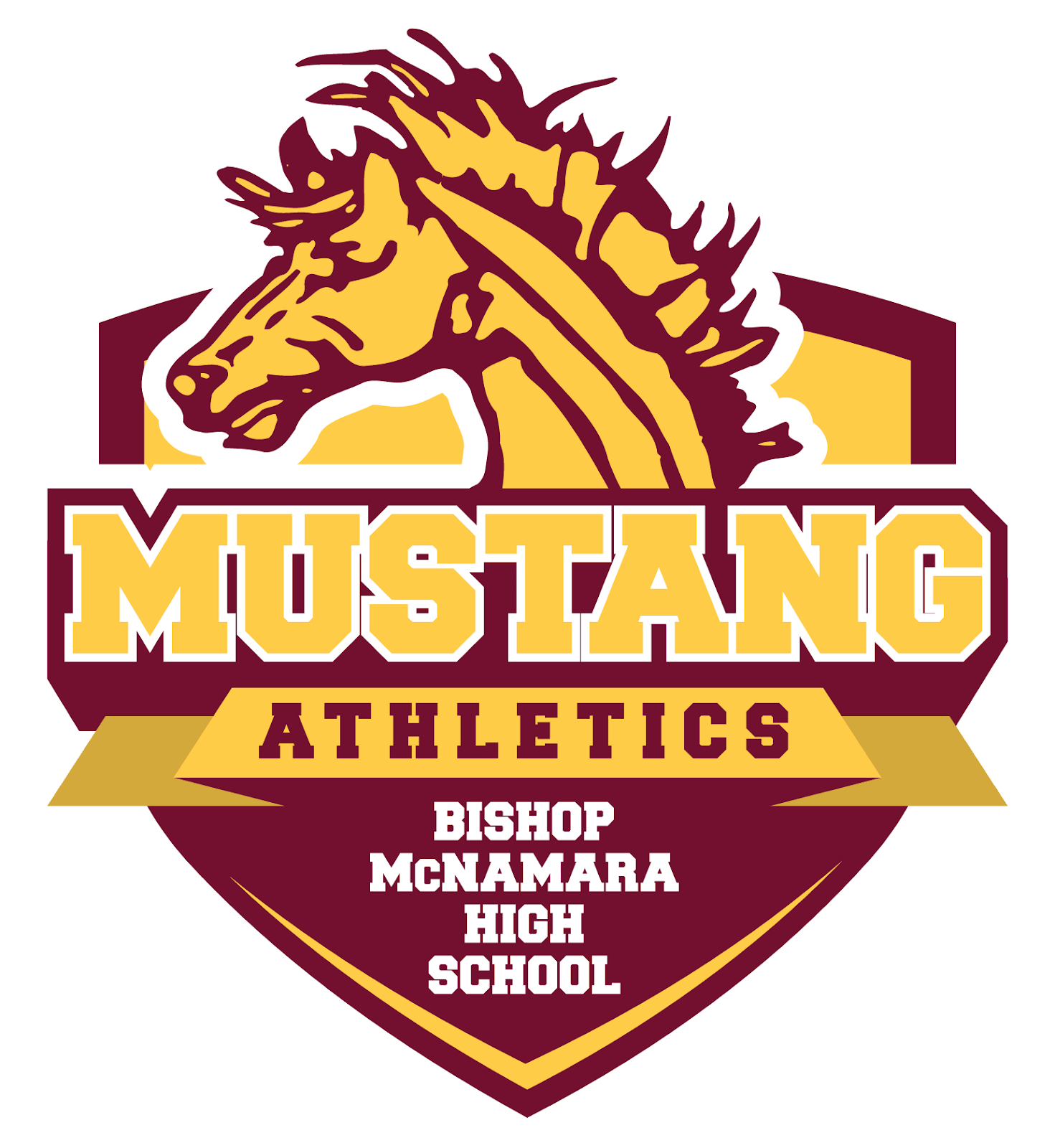 Bishop McNamara Athletics Department strives to maintain a proud tradition in athletics.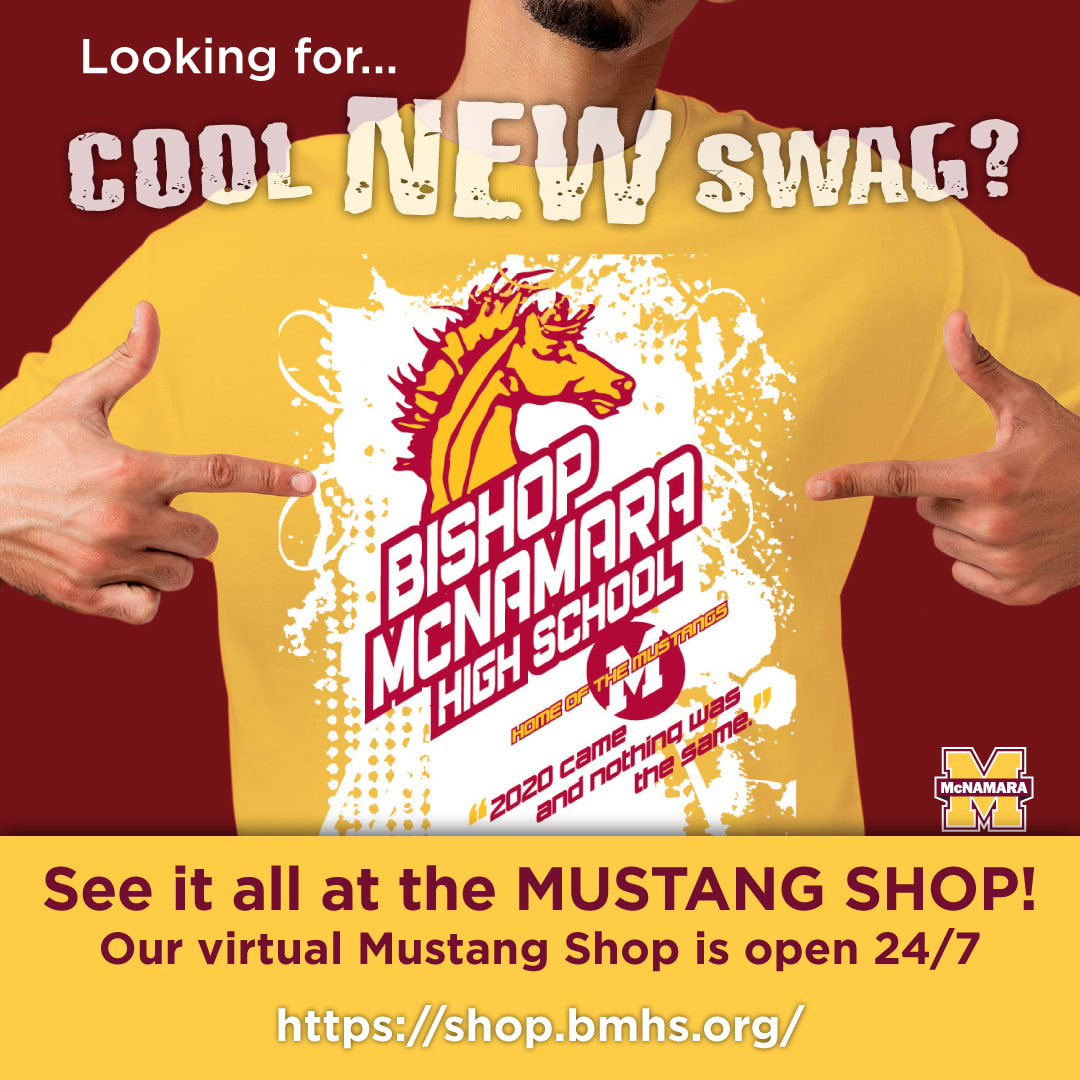 Looking for the cool, new swag on sale in the Mustang Shop? Our virtual shop is open 24/7! Place your orders online and within 24-48 hours, your order will be ready for pick up (Monday-Friday from 8:00 AM-3:00 PM), or you can have it shipped ($10 flat rate shipping will apply). You will receive an email when your order is ready for pickup.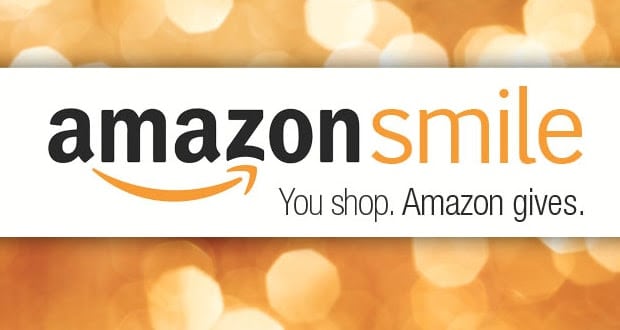 AmazonSmile: Make Your Charitable Organization BMHS!
AmazonSmile is a website operated by Amazon with the same products, prices, and shopping features as Amazon.com.
The difference is that when you shop on AmazonSmile, the AmazonSmile Foundation will donate 0.5% of the purchase price of eligible products to the charitable organization of your choice, which we hope you make Bishop McNamara High School.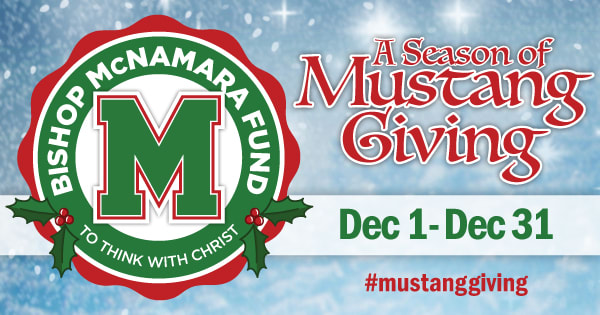 A Season of Mustang Giving: December 1 - December 31
There's no doubt 2020 has been a tough year. We need your help!
Starting on December 1, Giving Tuesday, through December 31, we're inviting you during Advent to participate in A Season of Mustang Giving.
We ask you to make a Christmas gift to the Bishop McNamara Fund by clicking the link below to help us raise $25,000 by December 31.
Bring hope to a student through giving to financial aid, which has seen a significant rise in applicants this year due to the pandemic. Help secure the long term success of our numerous student programs that need your help as your gift makes a real difference for our Mustangs!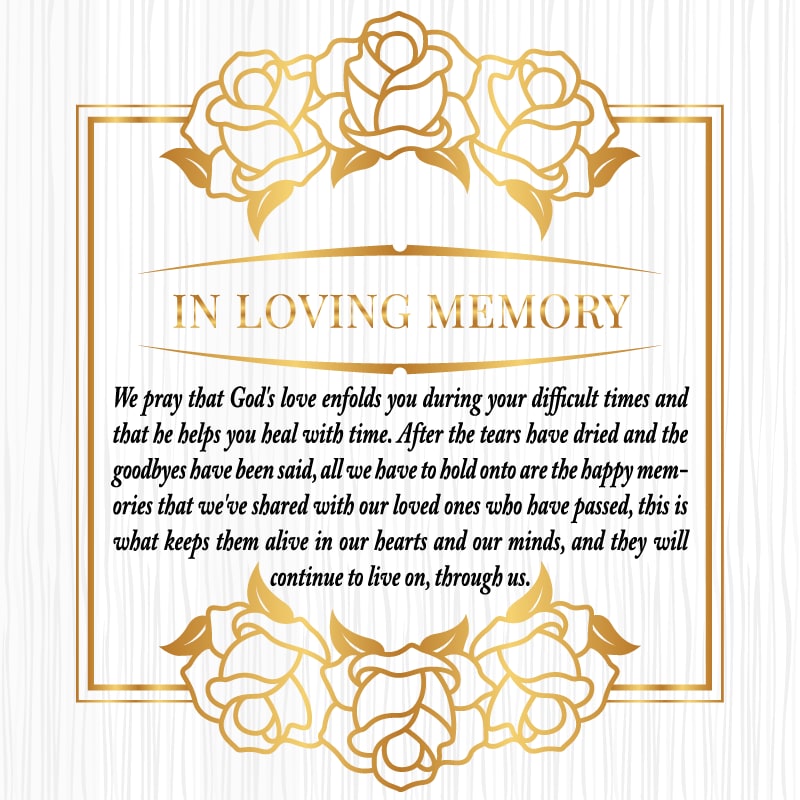 Theresa Carolyn Booker Bryant LR '68
Michael Radzilowski '70
Michael Joseph Ross, Sr. '70
Roland "Bubba" Grimes '82
Frank A. Antonio '85, brother of Melissa Antonio-Huar LR '91
Kenny Jones, brother of Sophomore Counselor Michael Jones '96
Alex Fitzmaurice '06
Mrs. Cook, the grandmother of Brandon Simms '19
Ronnelle James, father of RaeChelle James '19 and Raquel James '21
William H. Cooper, grandfather of Robert Johnson '22
Barbara S. Conto, mother of Director of Fine Arts and Director of Bands Anthony Conto
Dolores M. Muth, mother of Nurse Stacey Slack
Contact The Brothers of Holy Cross
&
The Bernardine Franciscan Sisters
Bernardine Sisters on Facebook
Bishop McNamara and La Reine alumni are invited to like the Bernardine Franciscan Sisters Facebook Page.

Get the latest news about the Sisters from La Reine and see what incredible pictures and events they have posted.

The retired Brothers of Holy Cross and Bernardine Franciscan Sisters would love to hear from you. To contact them, use the information listed below. Thanks!

For the Brothers:
St. Joseph's Center
495 Maple Lane
Valatie, New York 12184

For the Sisters:
Sacred Heart Convent
460 St. Bernardine Street
Reading, Pennsylvania 19607-1737