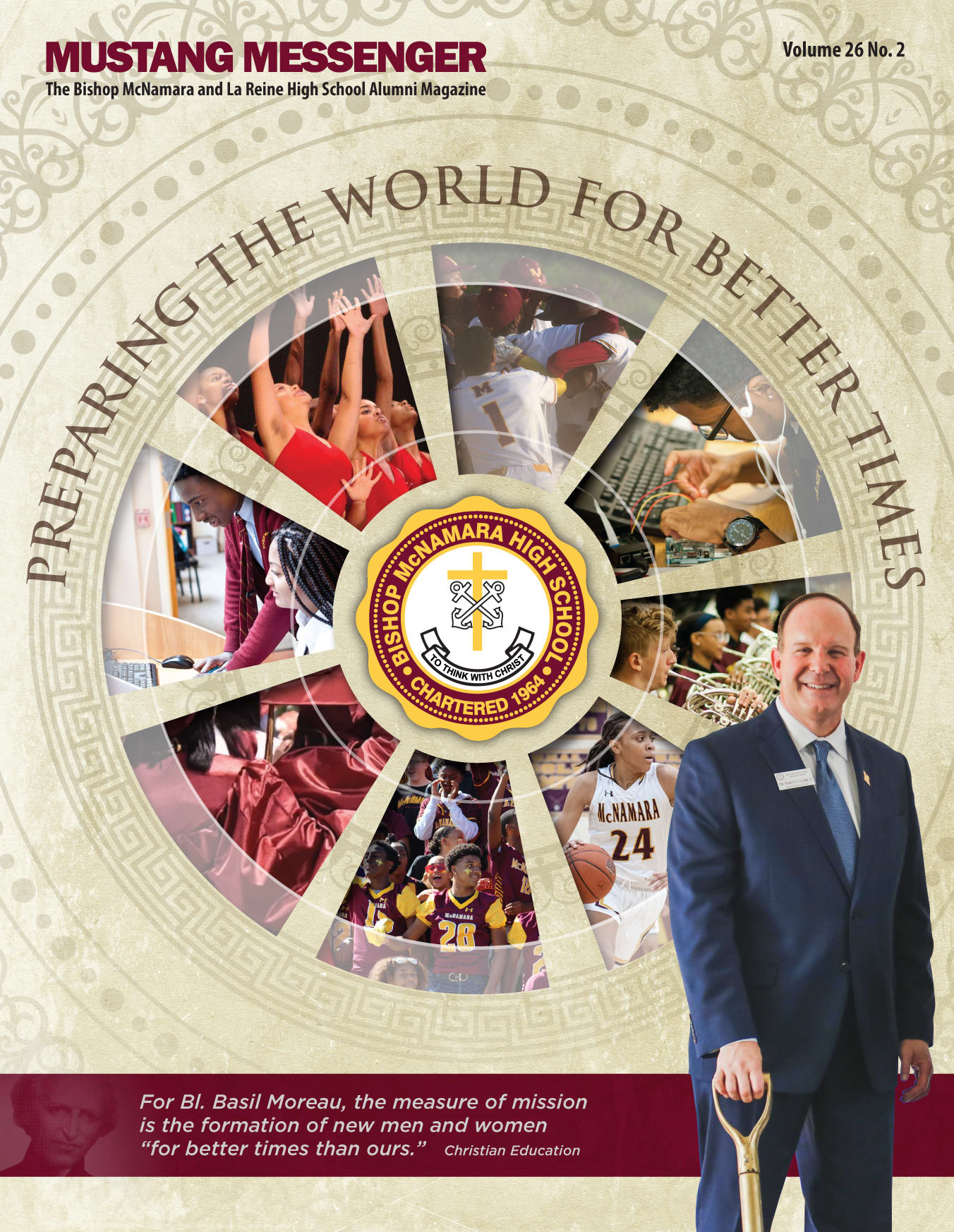 Mustang Messenger Summer 2020 Edition
The Mustang Messenger is the official magazine for the alumni, alumnae, families and friends of Bishop McNamara and La Reine High Schools. Click below to read the latest edition.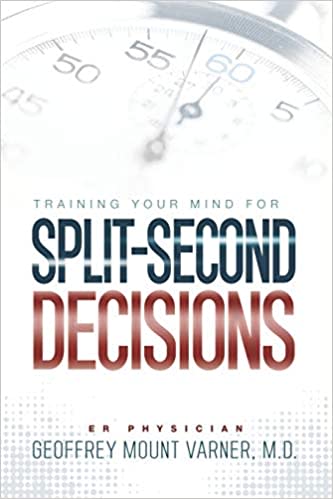 Dr. Geoffrey Mount-Varner '85 published: 'Split Second Decisions.'
Training Your Mind for Split-Second Decisions: How One ER Doctor Shares His Strategy That Teaches Great Leaders to Make Excellent Decision. Available on Amazon
Robyn Brown '00 Started a Juice Business During the Coronavirus to Help & Heal
As a way to keep her own immune system healthy at the start of the coronavirus pandemic, Robyn Brown '00 introduced a delicious beverage to her FancyFit fitness company: the 'Elderberry Lemonade.' Not officially trademarked as of yet, Brown launched the healing aid drink in early April.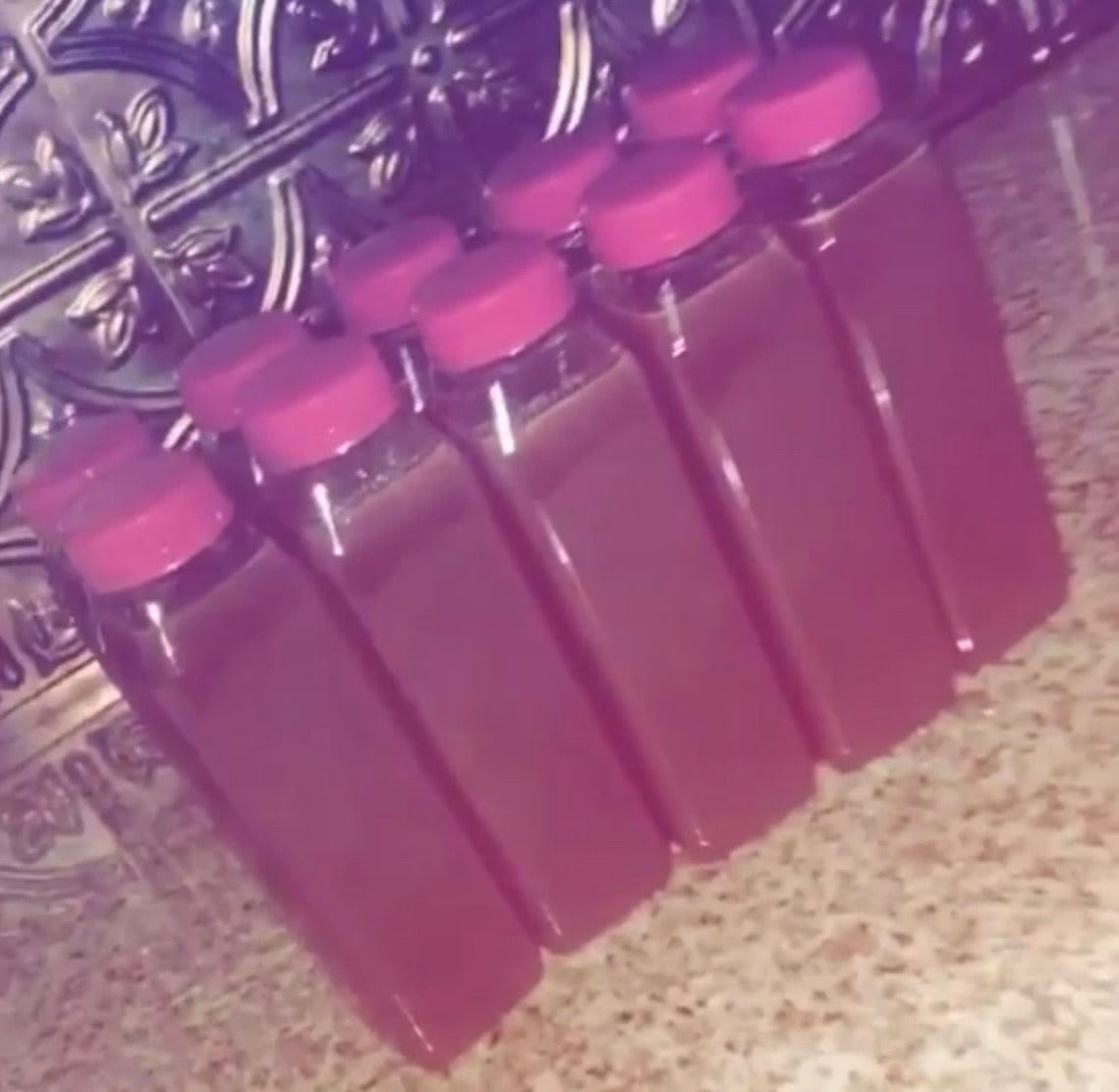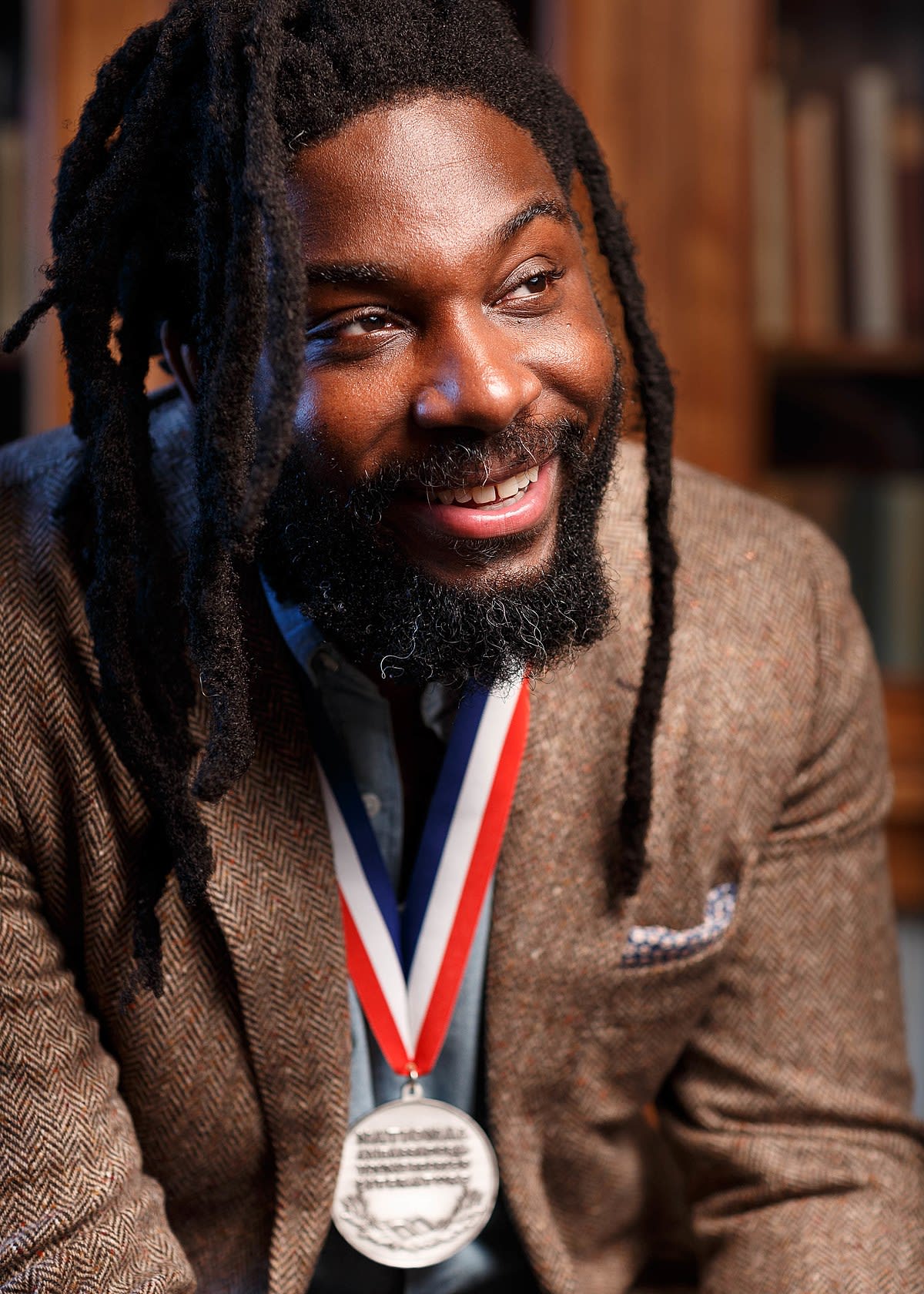 #1 New York Times Bestselling Children's Book Author and Two-Time National Book Award Finalist Jason Reynolds '00 to Publish Debut Novel for Adults with Scribner
Titled The Mouthless God and Jesus Number Two and scheduled for a 2022 publication, the novel tells the story of a boy name Mm who is born without a mouth and comes of age in a carnival town, where the power of storytelling can equally sustain or harm.
Trey Proctor '04, Kristian Owens '05, and Taylor Brown '11 were selected as recipients for the 40 Under 40 Social Innovation Fund for Prince George's County.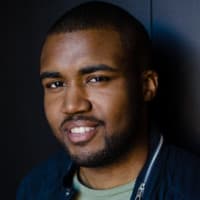 Anthony Conway '07 works as a Booking Producer at Windy City Live for Disney Television in Chicago, IL.
Award-winning audio producer, editor, and writer Tiara Darnell '07 writes an essay article for Portland Monthly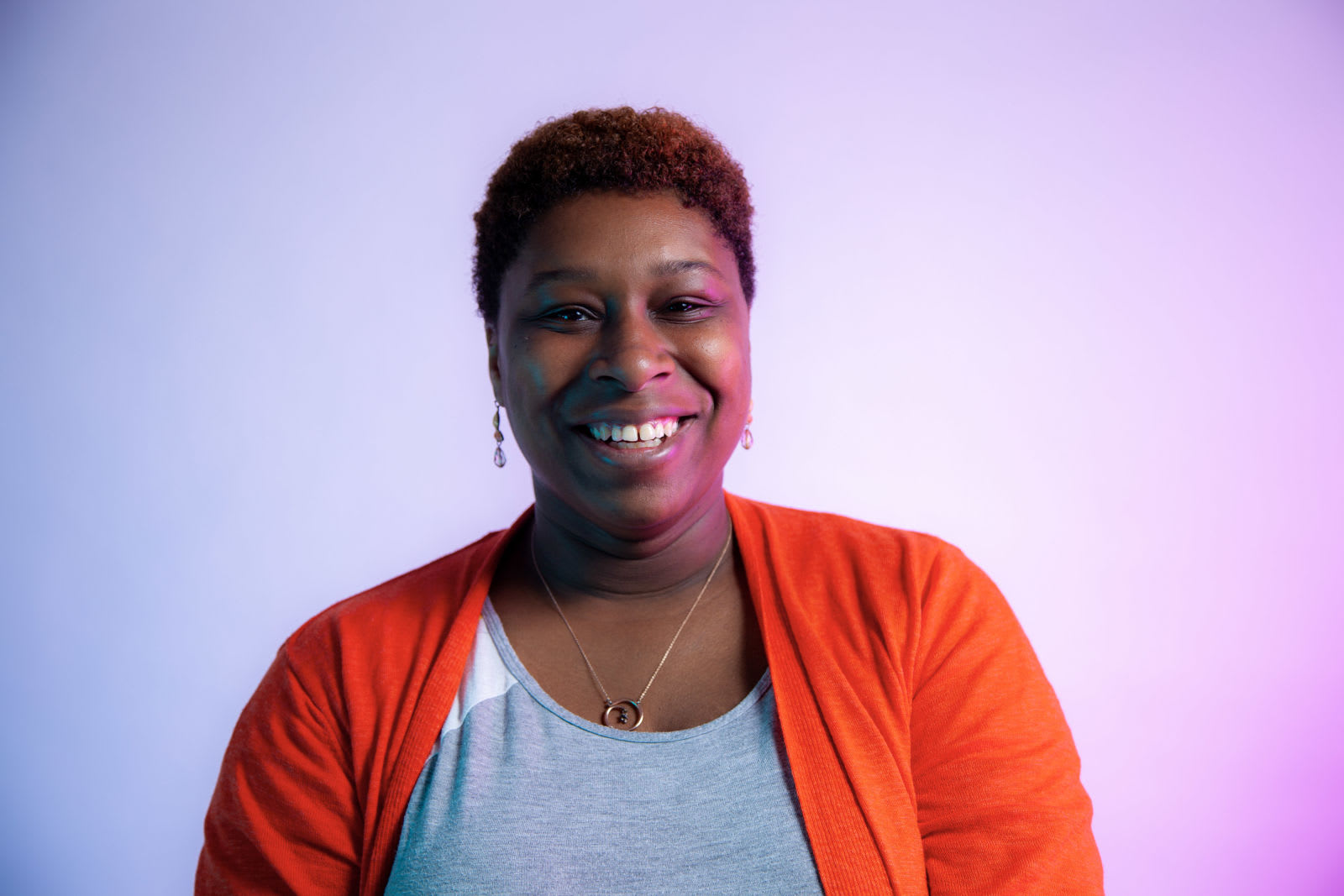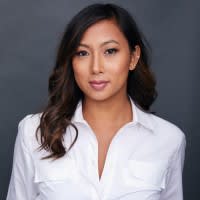 Jitter Garcia '08 works as Head of Events & Director of Event Marketing at Univision Communications Inc. in New York, NY.
Brianna Pippens '08 works as a Business Analyst for the Department of Energy. She is also a visual and performing artist whose illustrations have reached the Instagram pages of Jada Pinkett-Smith, Taraji P Henson, Viola Davis, Jordan Peele, and more.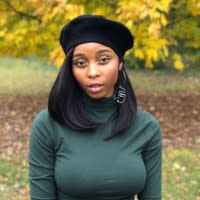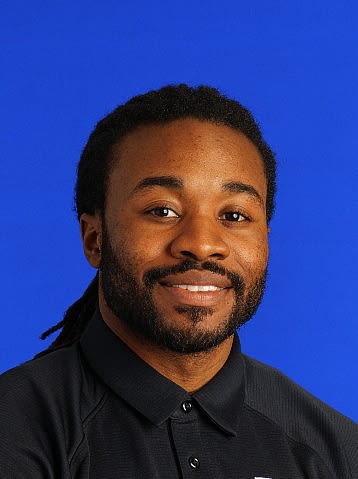 Craig Glover-Hines '09 will begin his Master of Divinity program at Duke University Divinity School in Durham, NC beginning in late August.
Eric Darnell '12 works in film and development and lives in Los Angeles, CA for AGBO, which was founded by award-winning directors Anthony and Joe Russo, is an artist-led entertainment company focused on creating content borne of innovative story universes across film, television, and digital platforms.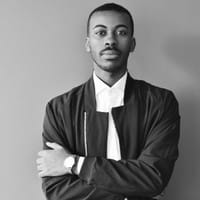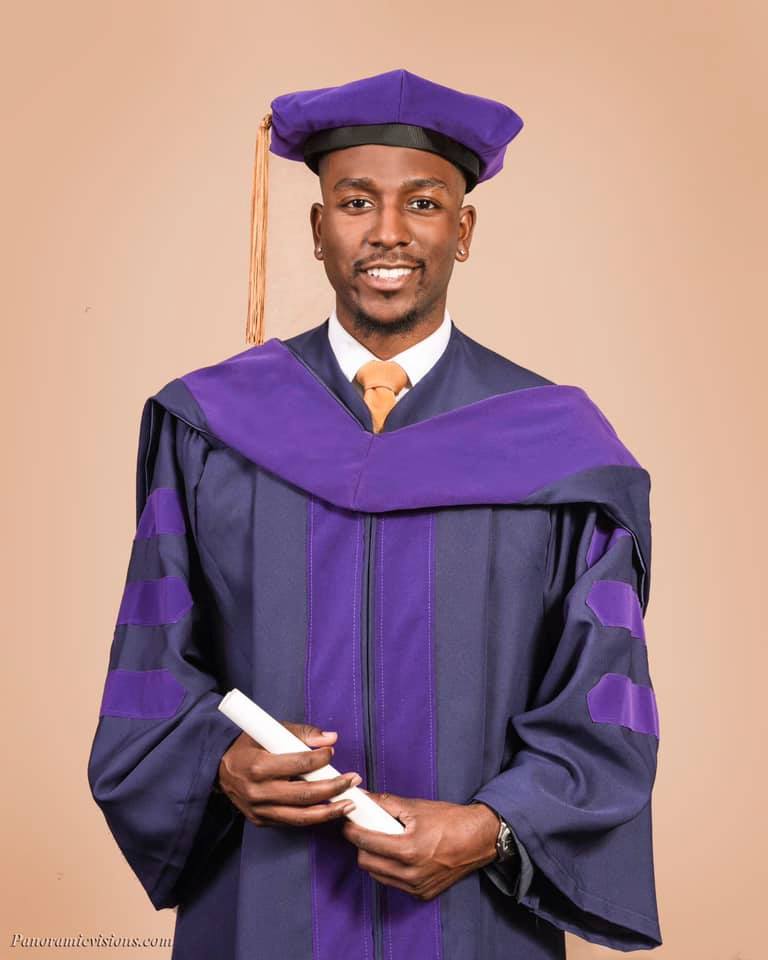 Donald Finley '12 graduated valedictorian from Howard University School of Law. He recently accepted an offer to work at one of the world's top law firms as an M&A Associate. His interest in the field of law grew as a result of his participation in Bishop McNamara's Mock Trial program.
Morgan Faulkner '13 works as a Public Relations Specialist for The Washington Football Team where she plays a lead role for the organization's Black Engagement Network that outreaches to colleges and universities, which provides mentoring and scholarship opportunities for those pursuing careers related to professional sports.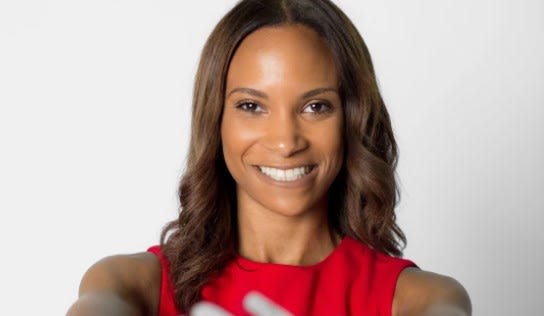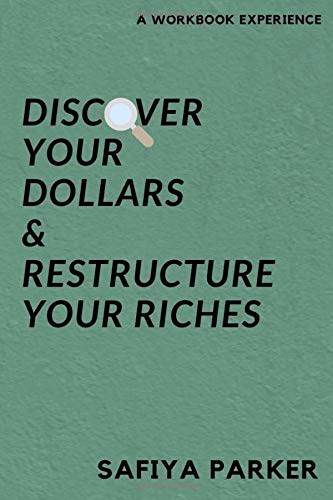 Safiya Parker '13 wrote 'Discover your Dollars & Restructure Your Riches.'
Have you ever wondered where your money habits are from or where your money goes? This is the book to discover it all. Discover Your Dollars & Restructure Your Riches is an action based workbook that will force you to have the conversations to mold your future.
Alex Meyers '14 published 'Being Black in America' in Black American Stories.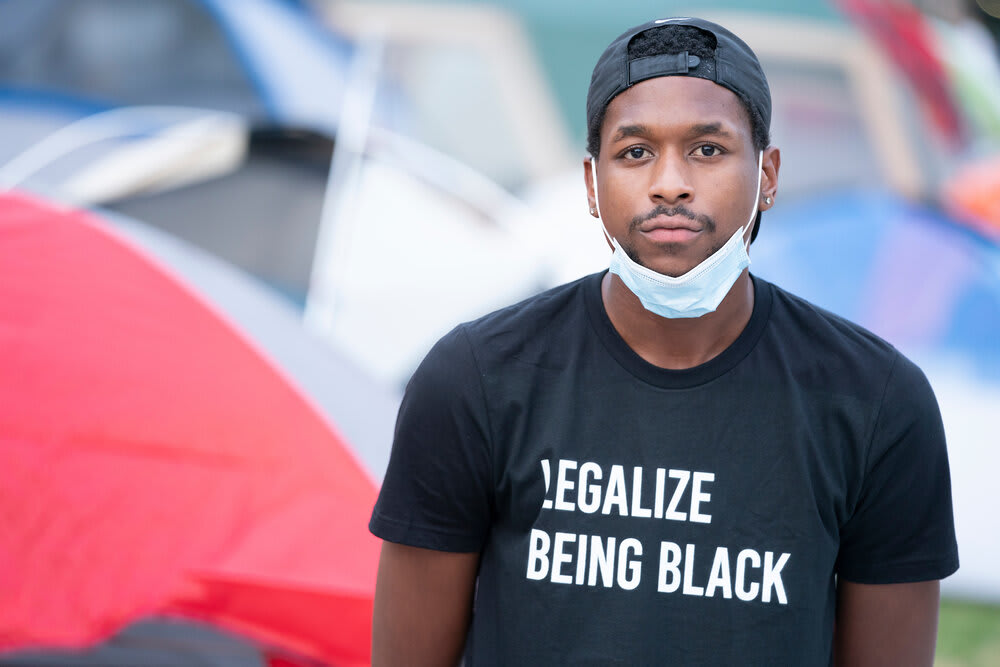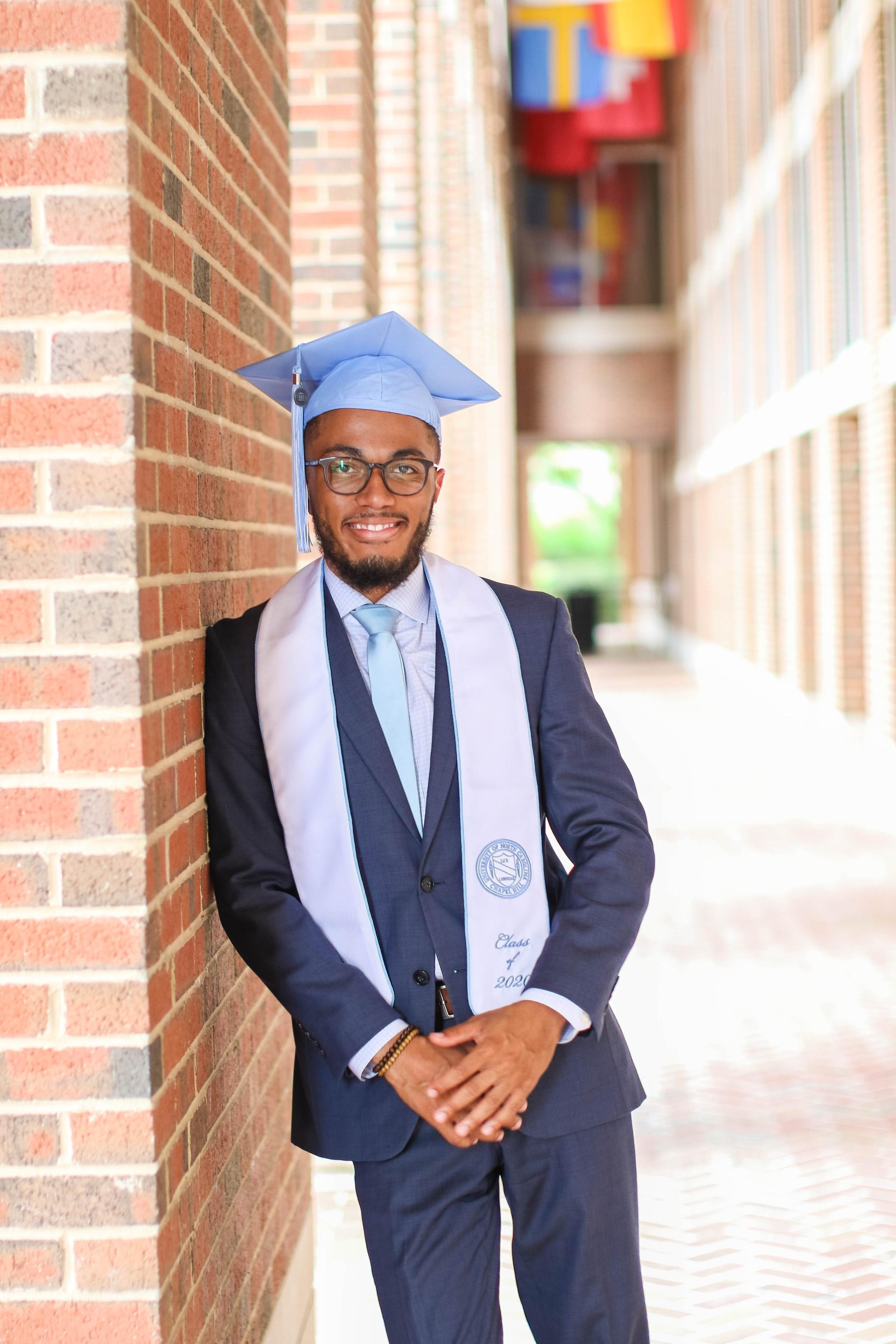 Frank Godfrey, III '16 joined the Investment Solutions Group at Brown Advisory, a company that delivers investment performance and strategic advice. Frank interned with Brown Advisory during his second summer with The Institute for Responsible Citizenship before graduating from The University of North Carolina Kenan-Flagler Business School.
Nicole Yeargin '16 began running track her senior year at Bishop McNamara and and now she is on-course to compete for Scotland in the 2021 Tokyo Olympics and earn a University of Southern California Price degree in real estate.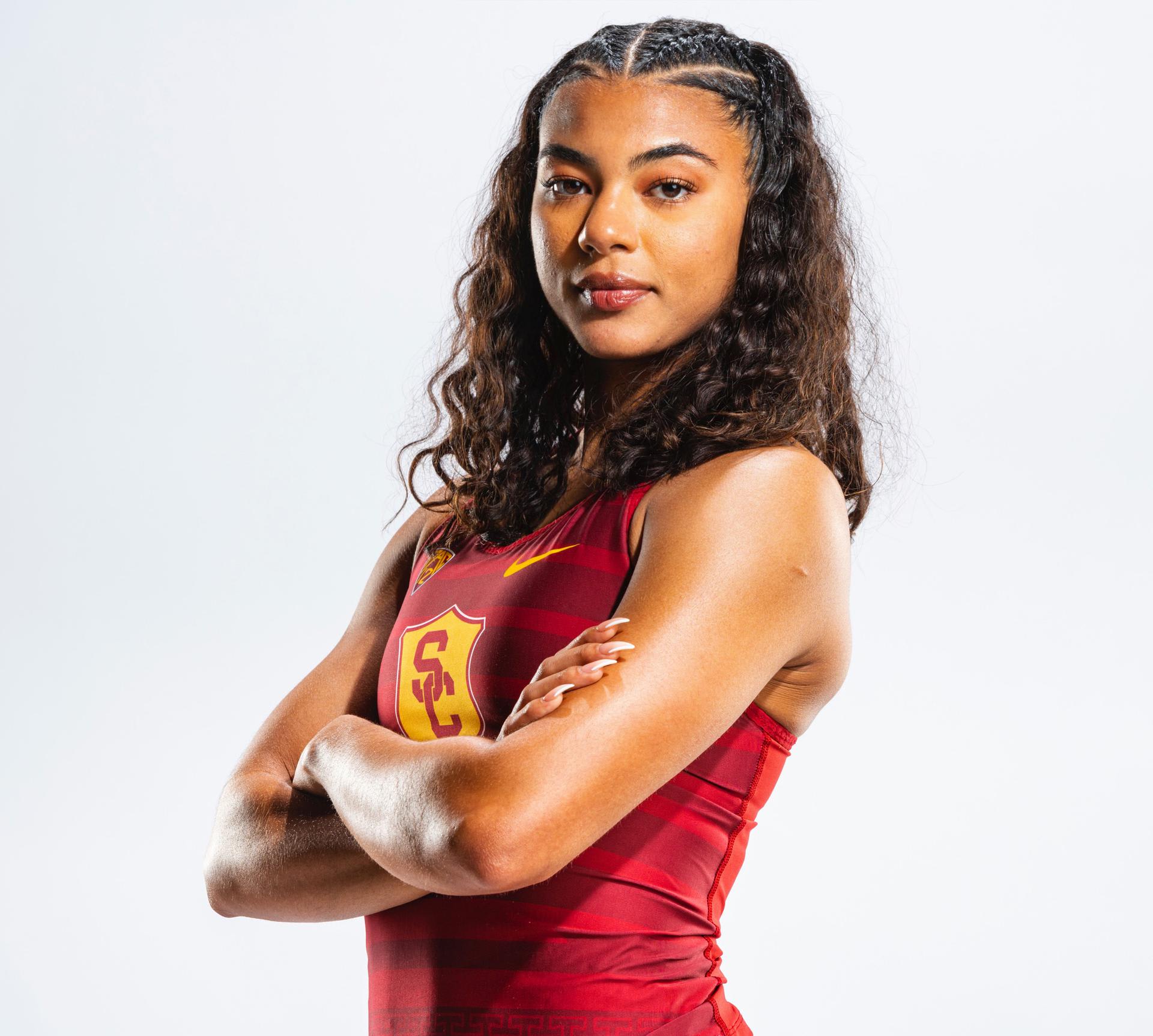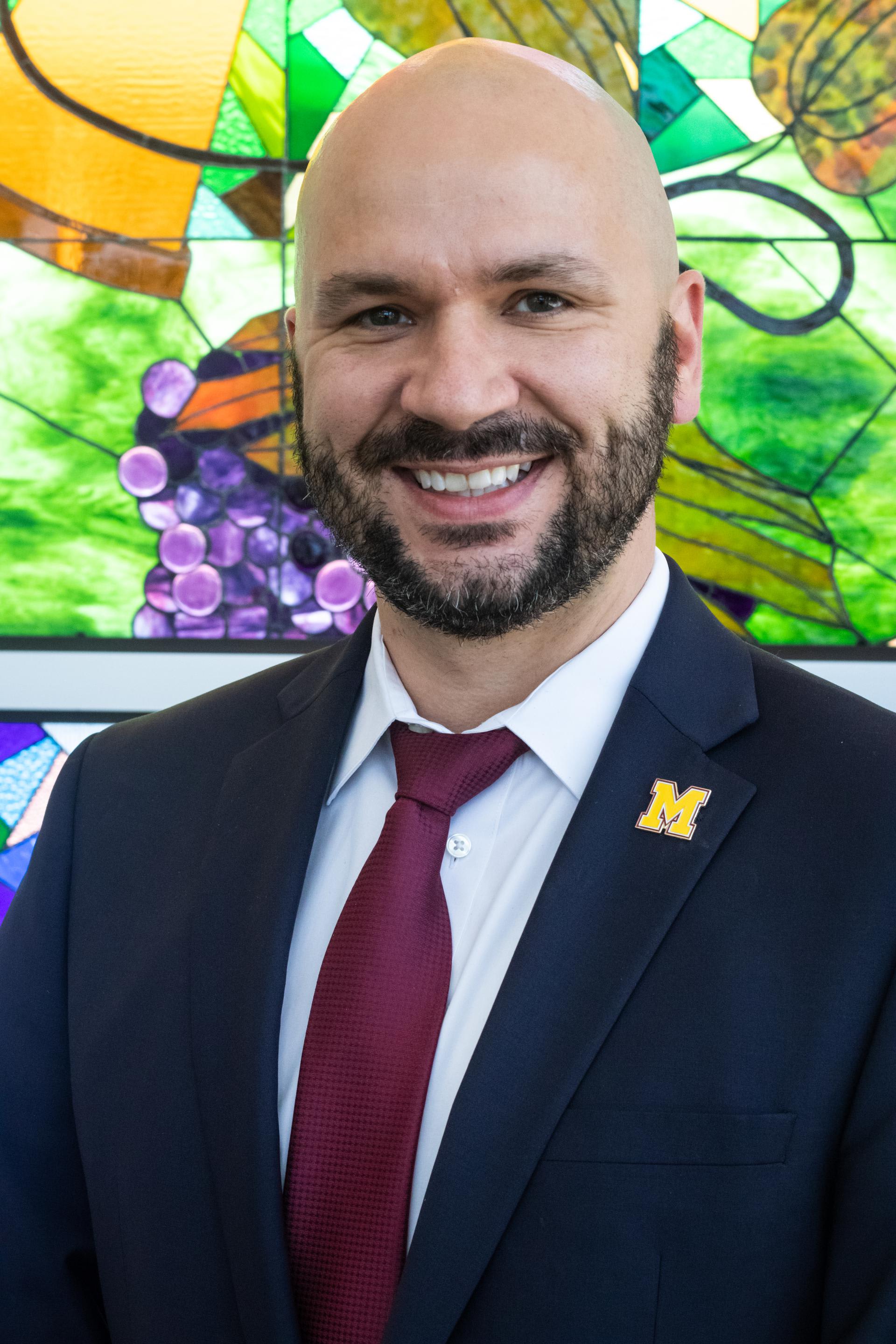 Catholic Standard: New president of Bishop McNamara High School says he feels called to serve there
New President/CEO Dr. John Barnhardt was interviewed by the Catholic Standard in June. Dr. Barnhardt told the Catholic Standard he believes this new role is one to which he was "called." "From the moment I walked through the halls at Bishop McNamara, I knew right away that not only did it align with my spirit and my beliefs about what good education and good teaching looks like for young people, but it also worked for my family."
Catholic Standard: Marco Clark sees his new work in Holy Cross education continuing a mission of hope
Former President/CEO Dr. Marco Clark '85 was interviewed by the Catholic Standard in June. Dr. Clark told the Catholic Standard, "I found my vocation as a Catholic educator at Bishop McNamara. It's sad to leave, but I feel God's call right now is to pull me out of my comfort zone and to be of service to the Congregation of the Holy Cross and the brothers, and in a meaningful way, to advance that important educational ministry of the brothers."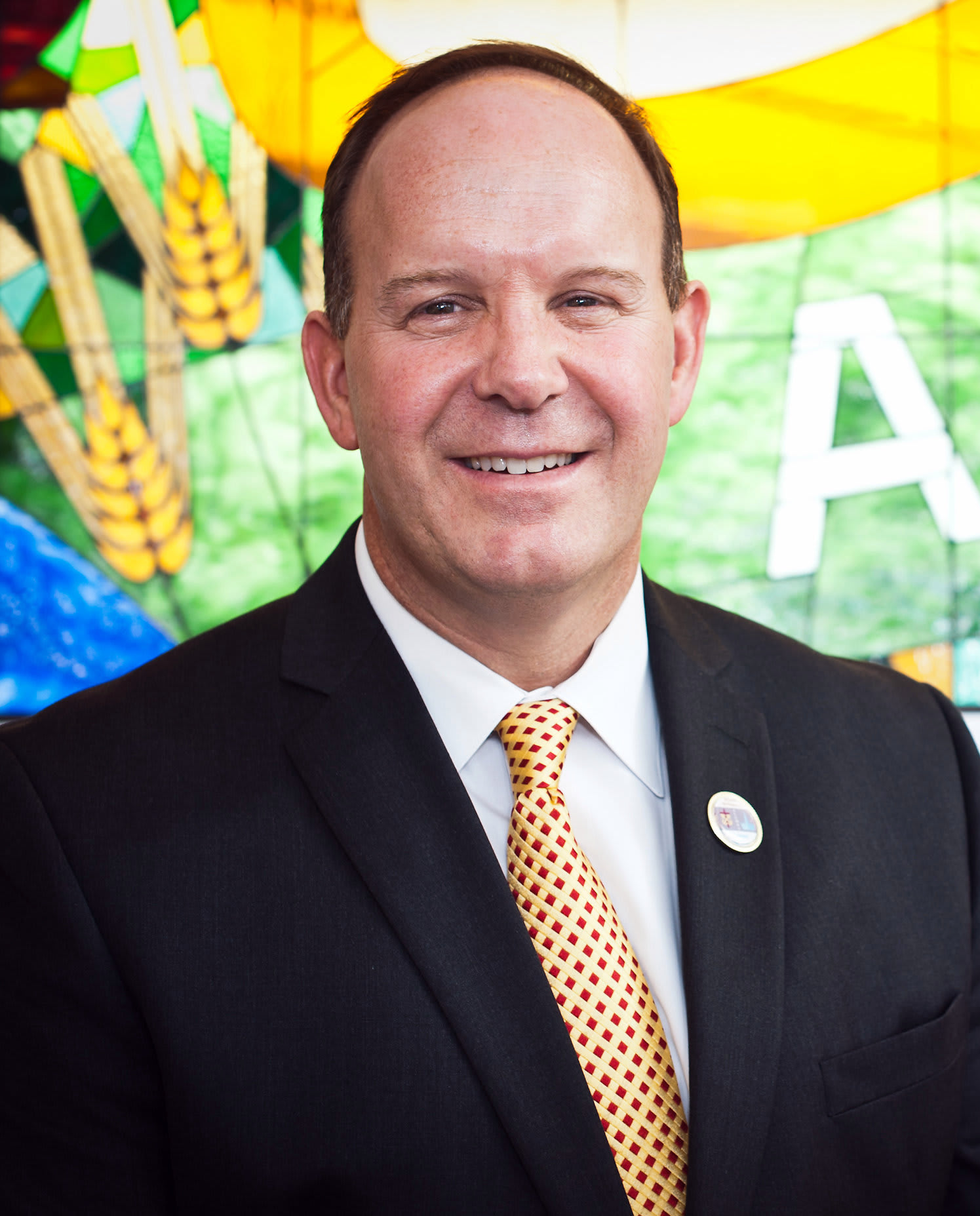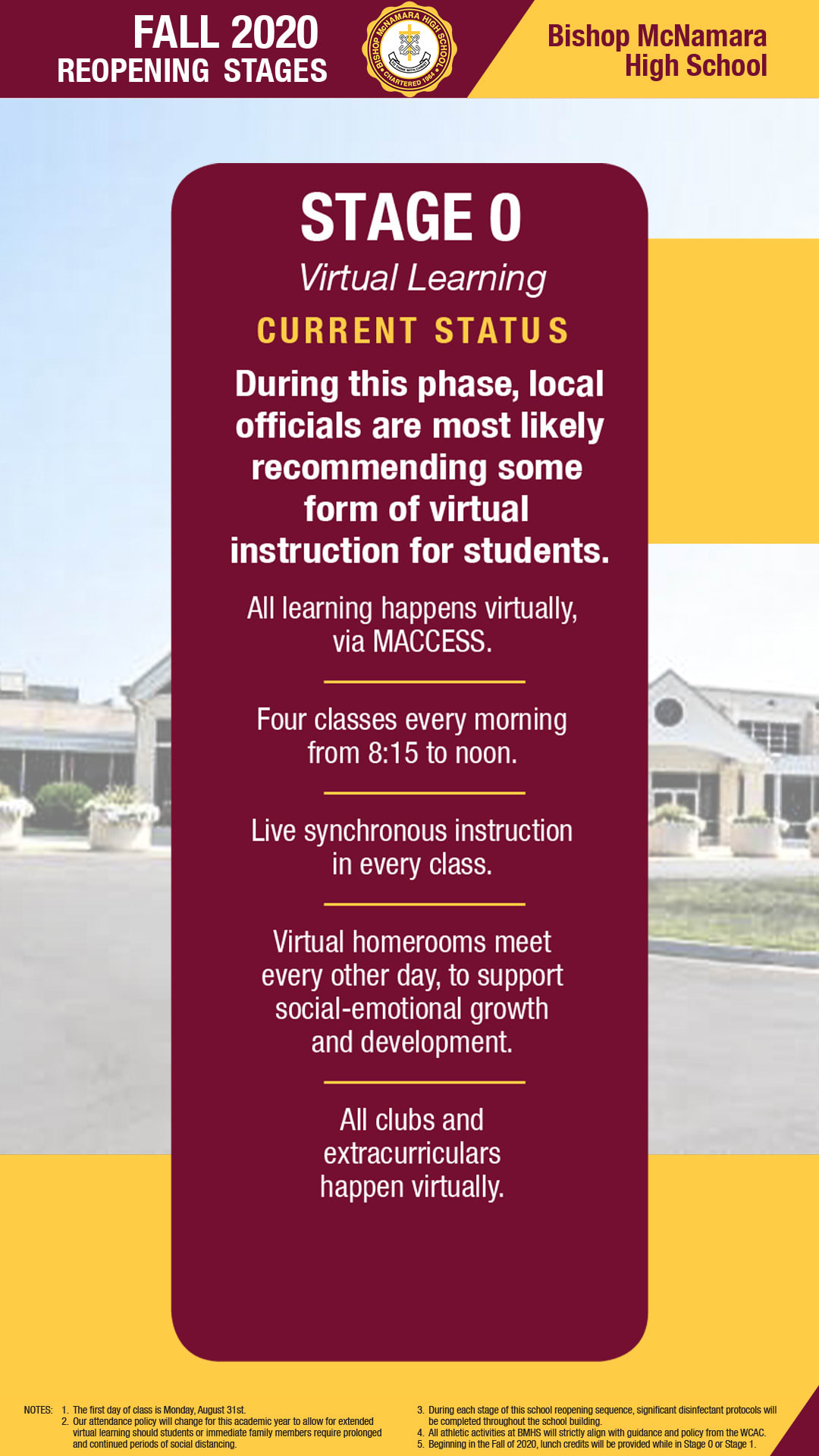 Fall Announcement Regarding School Opening
This fall, students and staff will commence in a virtual learning environment, including live, synchronous instructions of 20-30 minutes in every class, rotating between maroon and gold day classes. Full virtual learning for all students will be in-place through four-morning classes while freeing up the afternoon for study hall and other home-related responsibilities. Similarly, a virtual homeroom will be offered every other day for 20 minutes to support social-emotional well-being and share relevant information. All clubs and extracurricular activities will meet virtually.
BMHS Welcomes Three New Colleagues in Administration
Erica Calhoun is our new full-time Communications Associate. She has a Bachelor of Art and Science in Philosophy from the University of Alabama at Birmingham. Many of you know Erica as she has held the role of Assistant Coach for our Girls Basketball team since 2015 and has been responsible for the photo shoots, media accounts, and interviews for the team and, more recently, for the School. Her office is in Alumni Hall.

Christianne Testamark is our new Business Office Associate. Christianne has a Bachelors of Business Administration from Howard University and has worked in educational settings for the past several years. Her office is in Alumni Hall.
Carmen Wilson join us as our Director of Human Resources. Carmen is a tremendous value add to our community. Carmen has many years of experience in business administration, financial management, and human resources leadership. Additionally, Carmen is also joining the family as a parent this year! Carmen most recently served at St. Ambrose for the past eight years as human resources and payroll administrator and even worked alongside our very own principal, Mrs. Dian Carter. Our HR office and other related business offices are now located in Alumni Hall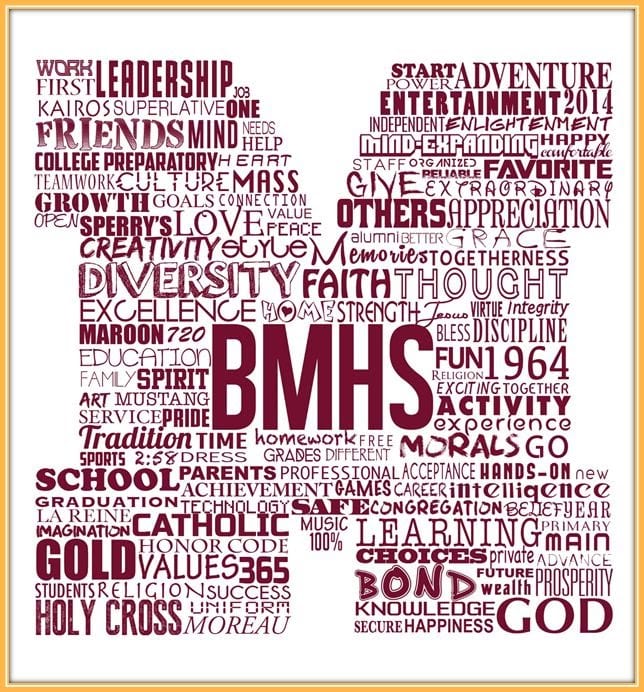 Kara Gavin '16 graduated from the University of Maryland, Baltimore County with honors and earned a Bachelor of Arts degree in English with a focus in Communication and Technology. In addition, she was a Humanities Scholar, Honors College student, and member of Sigma Tau Delta International English Honor Society at UMBC. Other accomplishments include being a semifinalist for the 2020-2021 Fulbright Program English Teaching Assistantship.
Ashley Vines '16 received a Bachelor's of Arts degree in Physics at Loyola University Maryland.
Ashley Rivette '17 was named to the President's List at Shenandoah University.
Mya Stone '17 was named to the Dean's List at the University of Delaware.
Michelle Cabotaje '18 was named to the Dean's List at Saint Francis University.
Dashon Ridley '18 works as a Strategic Partnership Consultant for Gallup.
Jackson Hopkins '19 was named to the President's List at The University of Alabama.
Matthew Payne '19 was named to the Dean's List at Frostburg State University.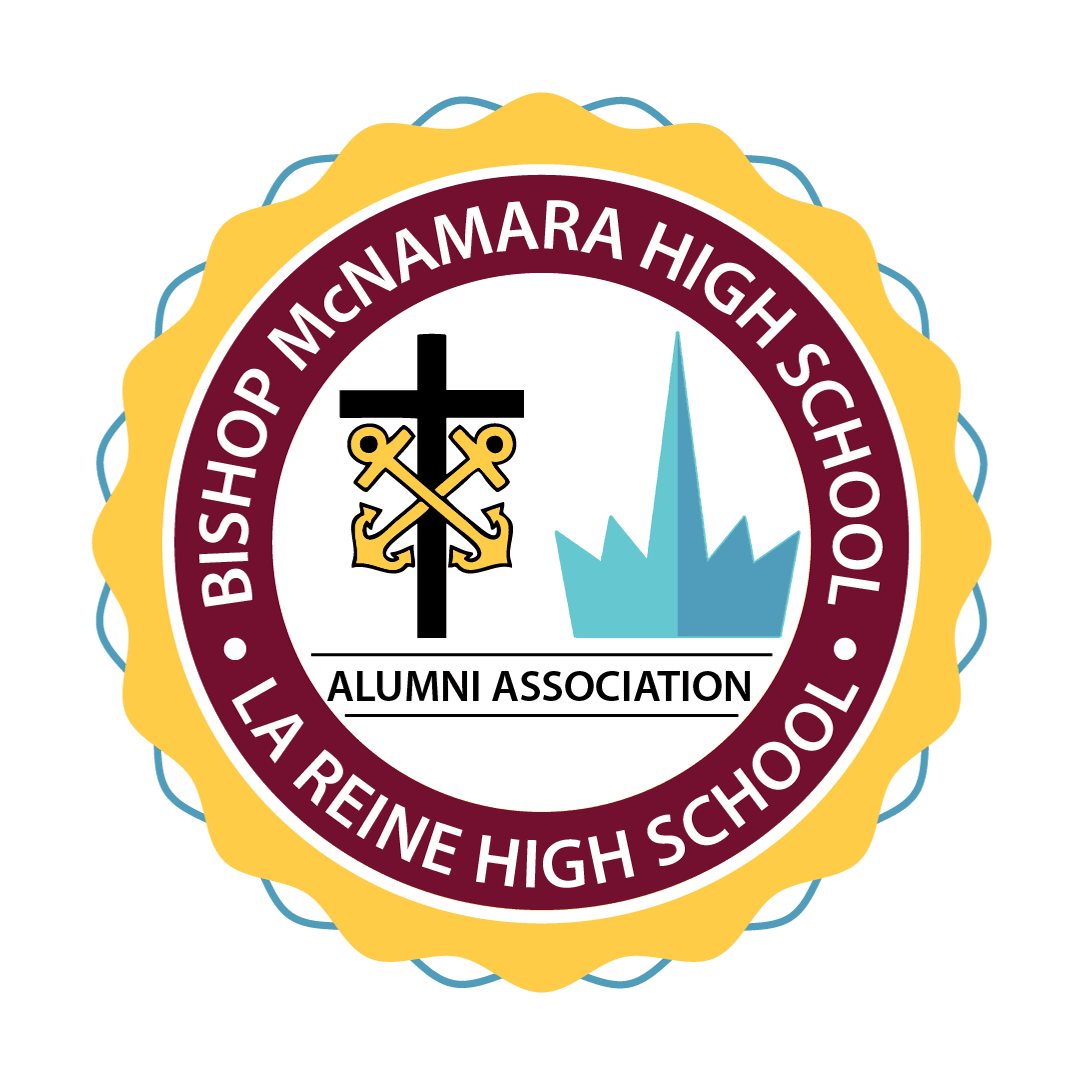 Has your personal information changed?
Have you recently moved?
Do you have a new email address?
The Office of Advancement would like to make sure we have the most up-to-date information from you. Please fill out the CHANGE OF INFO form here. We would love to hear from you!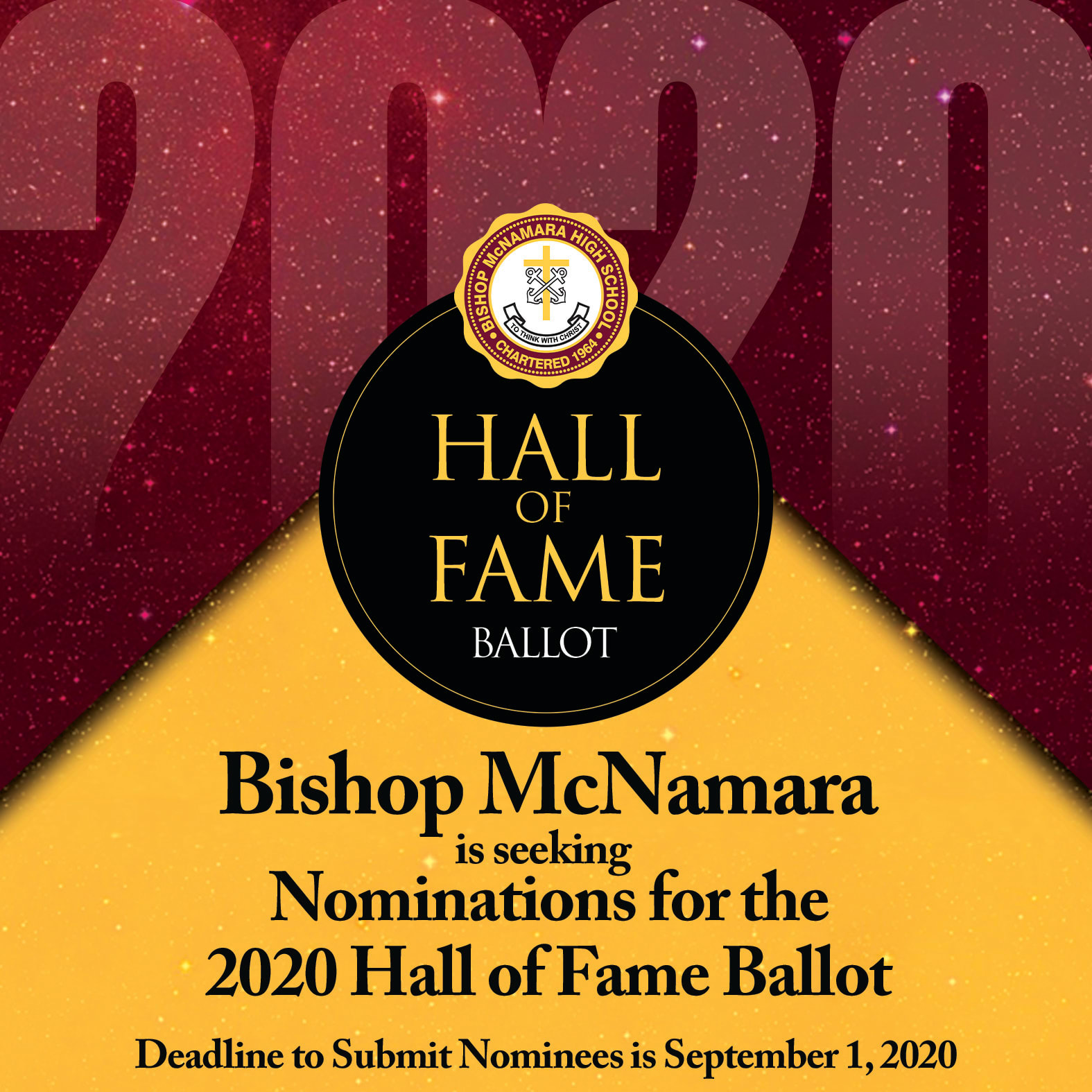 Bishop McNamara High School Hall of Fame Ballot
It's that time of year again! It is time to nominate individuals for the Bishop McNamara High School Hall of Fame.

Since 1997, Bishop McNamara High School has formally recognized alumni scholar-athletes who excelled in both the classroom and the athletic competition field during their high school days. Those who are selected to be members of the Hall of Fame exemplify the lessons they learned in athletics and through their Catholic education— teamwork, integrity, the dignity of hard work, discipline, determination, service to others, and respect for their work and community. The Hall of Fame intends to honor those Bishop McNamara and La Reine High School alumni who have continued to live their lives following these principles in their personal and professional lives, through community service, and as leaders in our world. Below is the nominee form.
Don't forget! You are also cordially invited to the Hall of Fame Induction Ceremony later in the year. Look in the mail for your invitation. Please bring a friend and make a night of it. Celebrate the past and the future of our great athletics program here at Bishop McNamara High School.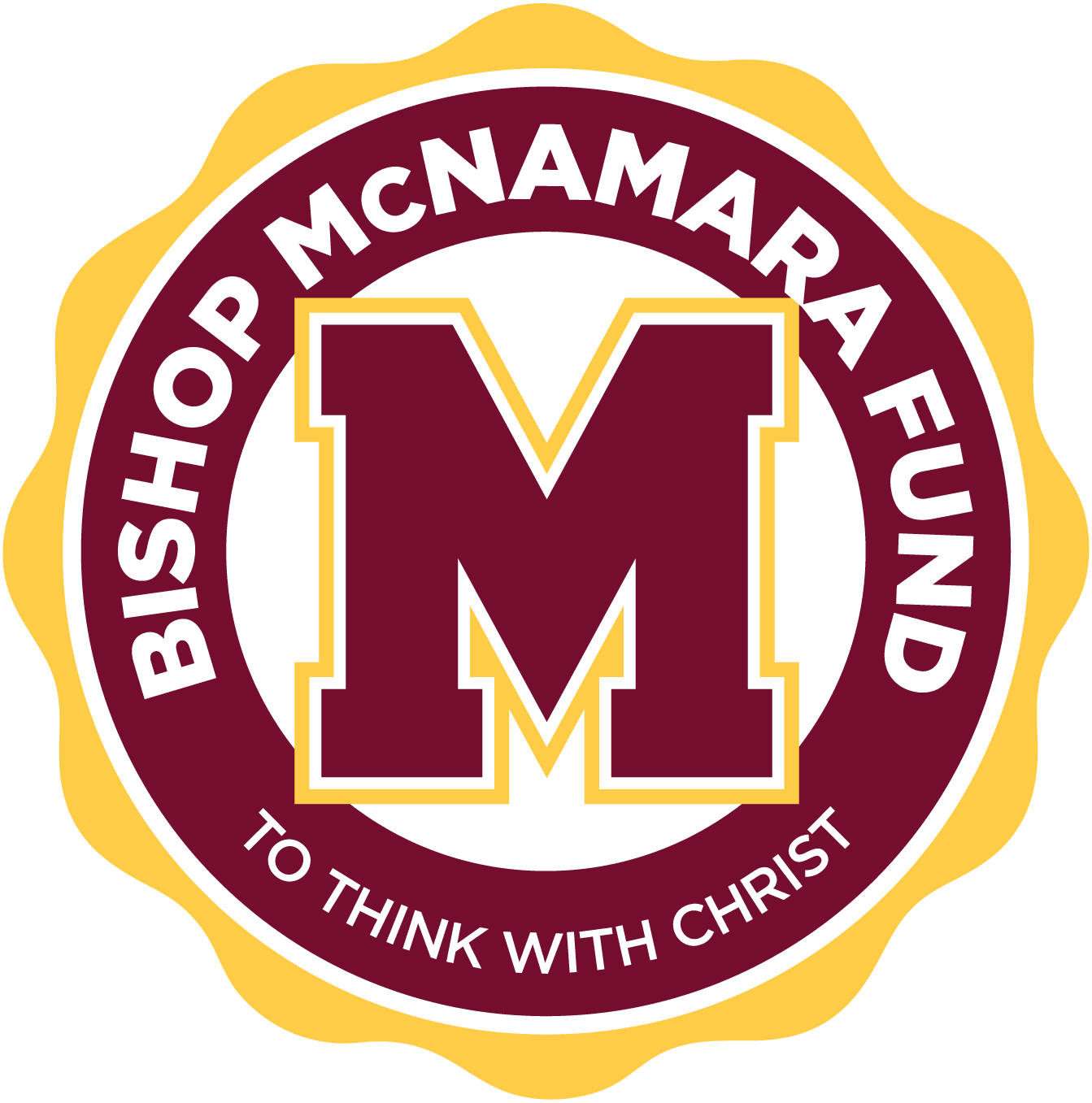 Thank you for making a difference! To support the Bishop McNamara Fund, click below.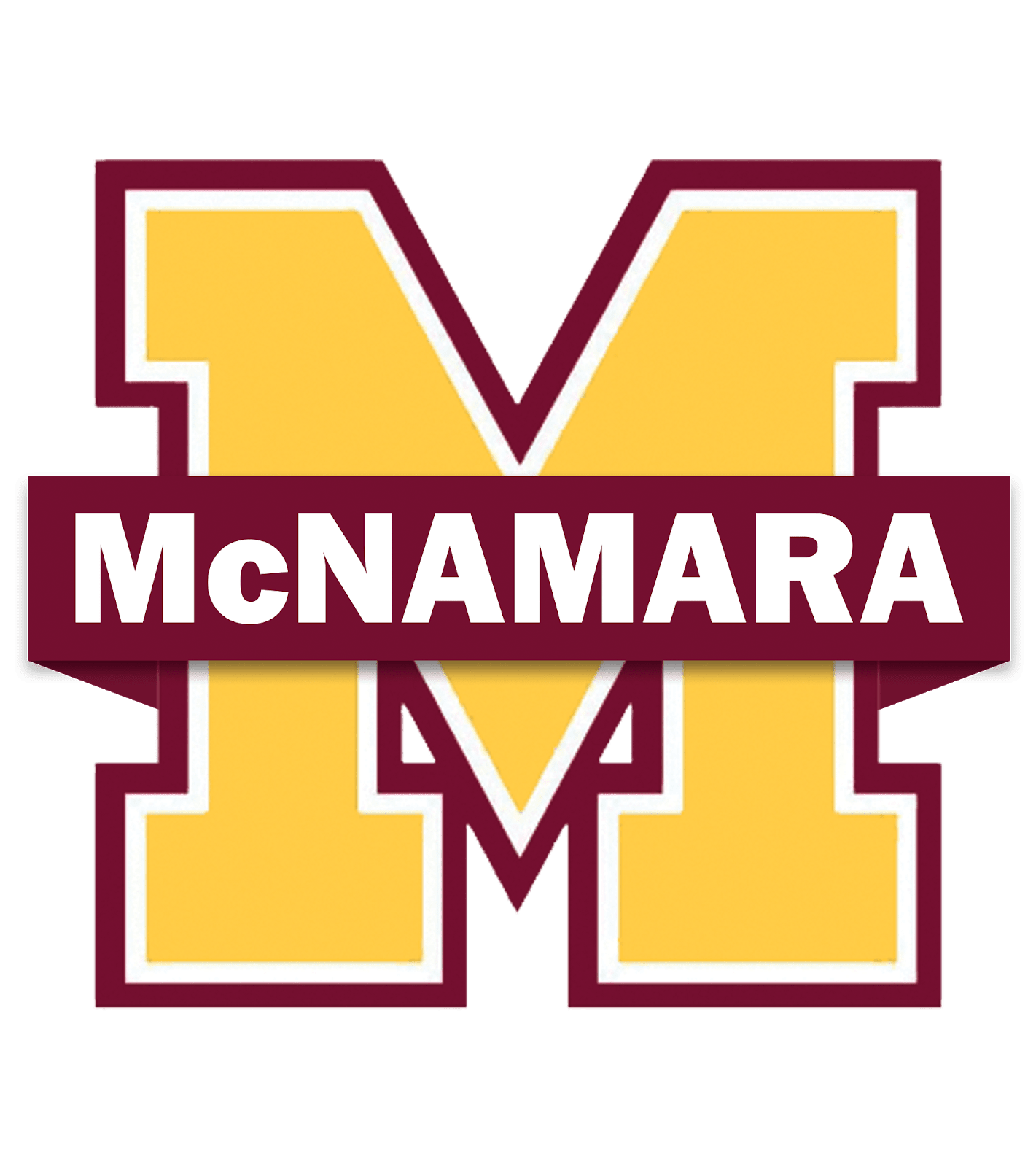 The Preview Calendar is available for next school year (dates are subject to change).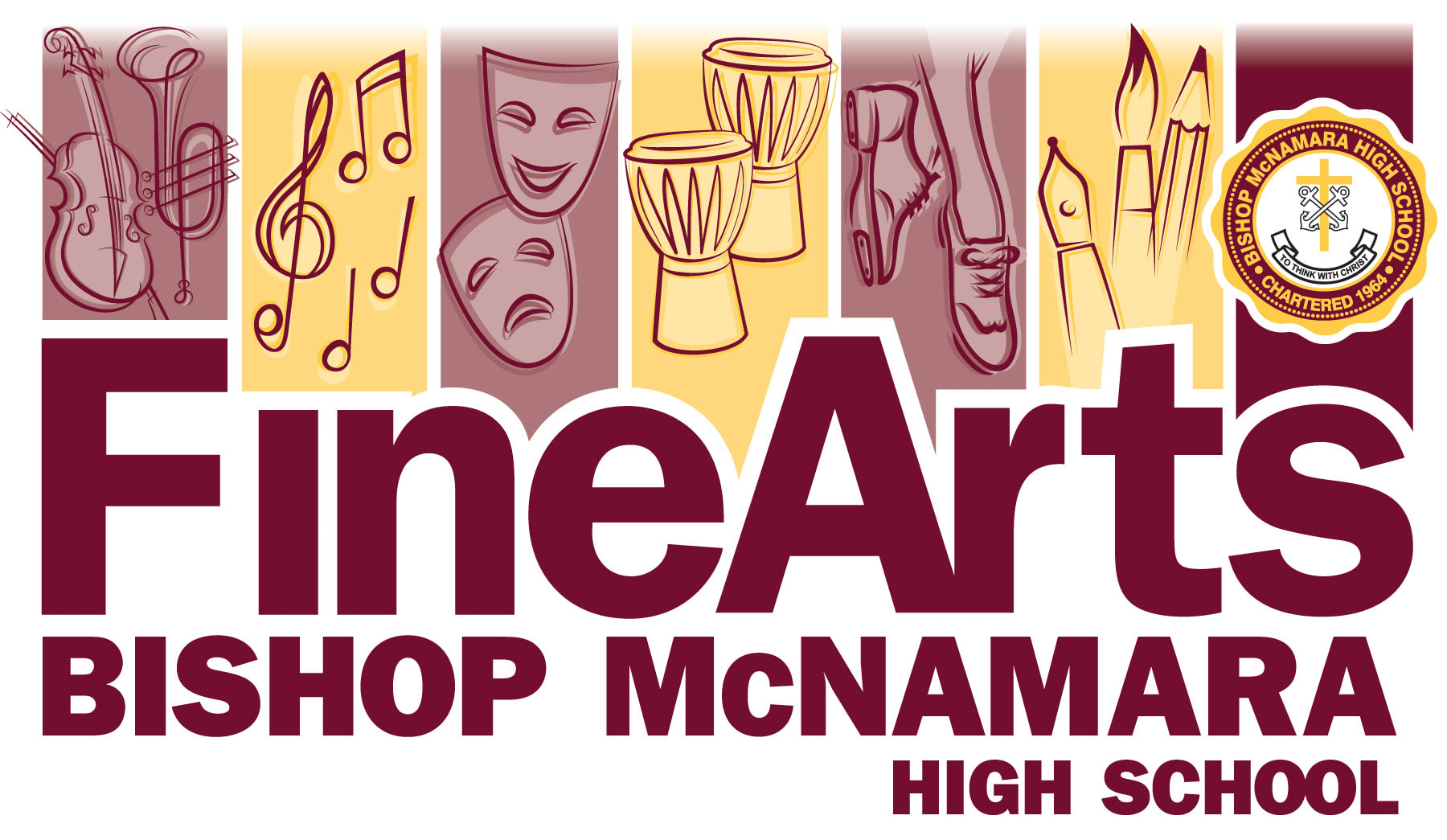 Our Fine Arts programs are placed in the academic and co-curricular life of the school.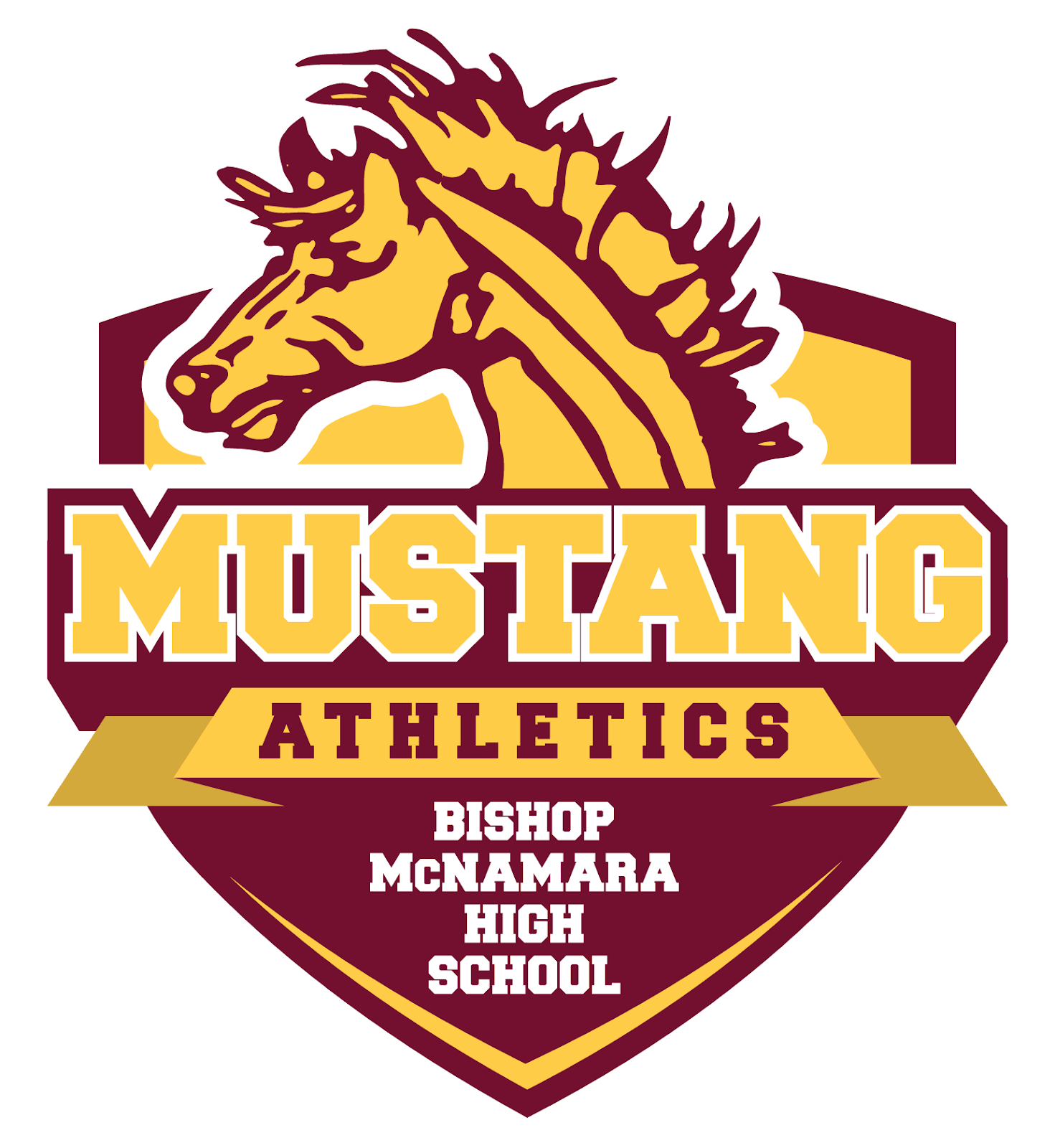 Bishop McNamara Athletics Department strives to maintain a proud tradition in athletics.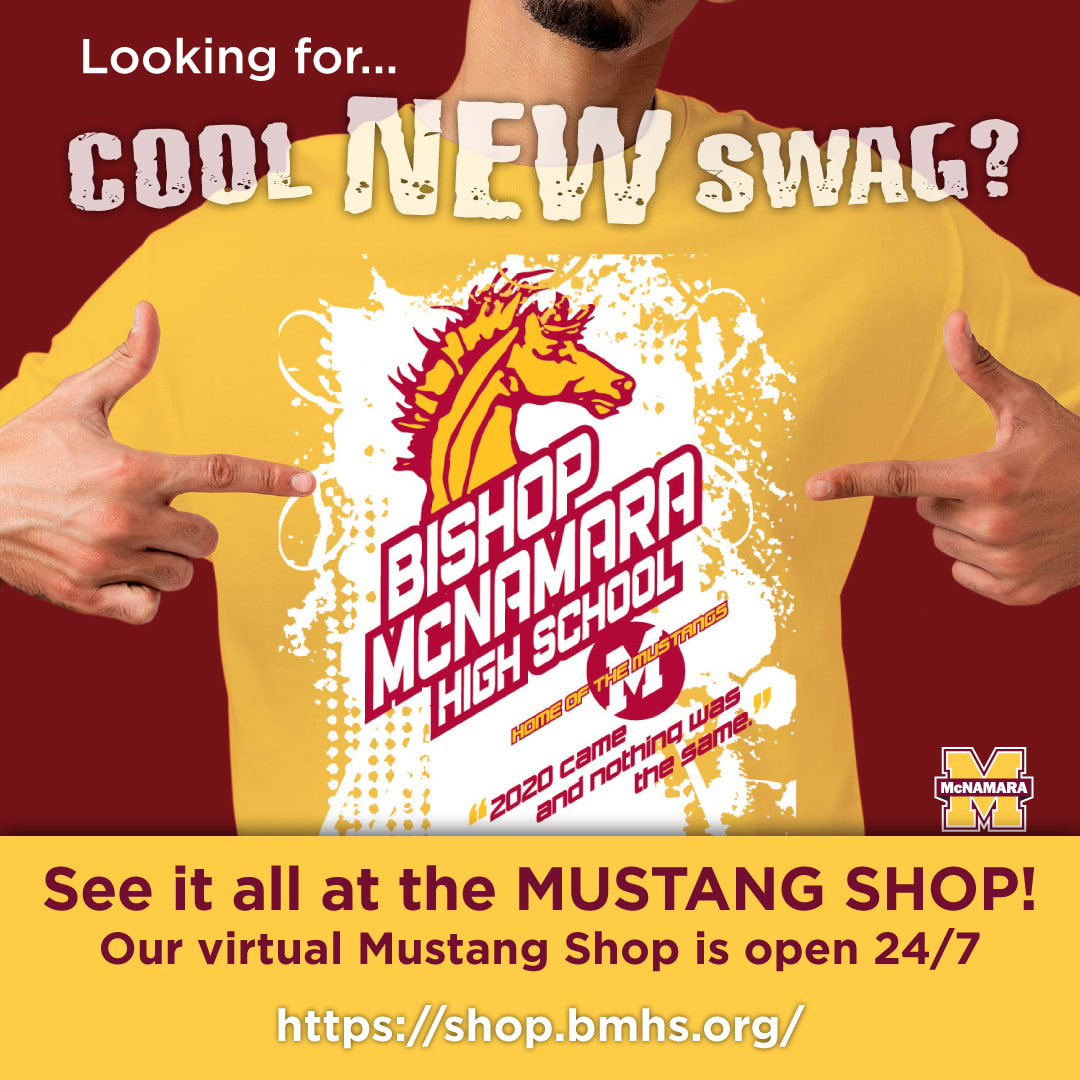 Looking for the cool, new swag on sale in the Mustang Shop? Our virtual shop is open 24/7! Place your orders online and within 24-48 hours, your order will be ready for pick up (Monday-Friday from 8:00 AM-3:00 PM), or you can have it shipped ($10 flat rate shipping will apply). You will receive an email when your order is ready for pickup.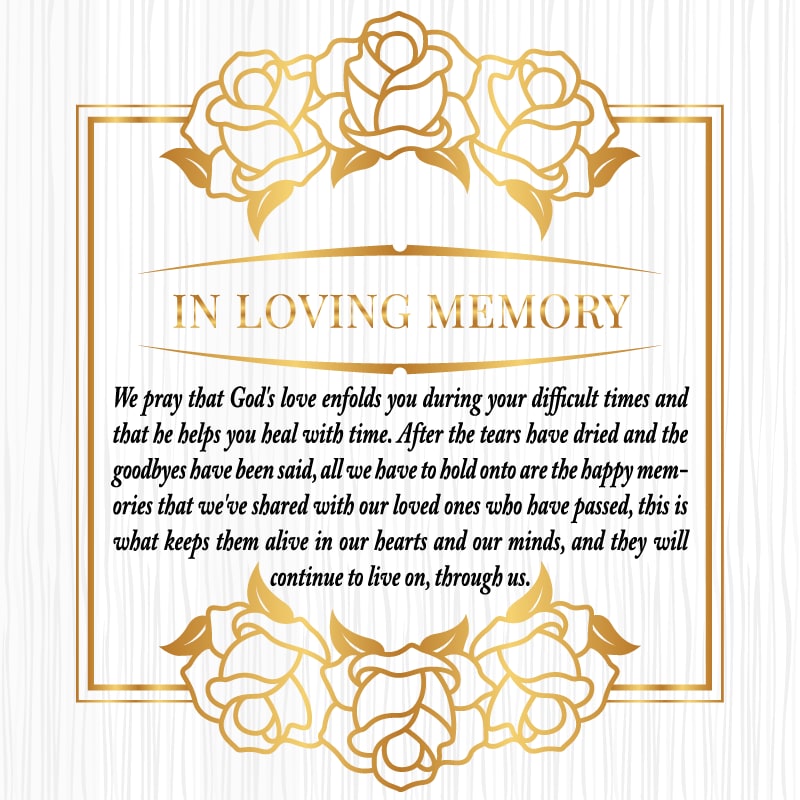 Longtime teacher and assistant principal Mr. Robert (Bob) St. Pierrea passed away.
Diane DeCesaris Kittle LR '64.
Steven "Steve" Michael Simone '71
The mother of Board Member Dr. Scott Drew '79 passed away on June 22.
The mother of Nadia Joseph '20 and sister to Bill Beamer '85 passed away.
The father of BMHS Head Football Coach Keita Malloy '89 passed away.
Bonit Champion Thompson,the mother of Bryan Thompson '08 passed away.
Lindsey Rucker, the grandfather of Colby Whigham '20 passed away.
Contact The Brothers of Holy Cross
&
The Bernardine Franciscan Sisters
Bernardine Sisters on Facebook
Bishop McNamara and La Reine alumni are invited to like the Bernardine Franciscan Sisters Facebook Page.

Get the latest news about the Sisters from La Reine and see what incredible pictures and events they have posted.

The retired Brothers of Holy Cross and Bernardine Franciscan Sisters would love to hear from you. To contact them, use the information listed below. Thanks!

For the Brothers:
St. Joseph's Center
495 Maple Lane
Valatie, New York 12184

For the Sisters:
Sacred Heart Convent
460 St. Bernardine Street
Reading, Pennsylvania 19607-1737