From the Office of the President/CEO Dr. John Barnhardt
Dear Bishop McNamara Students and Family:
I pray this finds you and your family well and in good health and spirit. This letter shares plans for our school operations for the month of November and a request to support some of our families in need.
Thank you for sharing your experiences and opinions on the October family survey. Our school is stronger together and your input is vital to the community's success.
For the month of November, we will remain operating in Stage 0. Additionally, Bishop McNamara High School will begin providing a limited number of on-campus "work stations" for some students. Beginning Monday, November 2nd, 2020, some students who have a barrier to accessing virtual instruction from home, are struggling to meet the academic expectations, or who need a more dedicated learning space, may be considered for an in-school work-station. Later this week, Mrs. Carter will share additional policies and protocols related to our limited on-campus work-stations.
This November operating stage announcement was shared with all attendees at last night's Parent Club meeting. If you missed this meeting, please be sure to attend the next meeting, scheduled for December 8, 2020. Access information is always shared in the Sunday Updates.
Lastly, please consider a gift of $50.00 to support our Bishop McNamara Fund. Our community is strong because of our diversity and to maintain this collective good, I need your help. Your contribution of $50.00 affords scholarship opportunities to those who would not otherwise be able to attend McNamara and in some cases, return to McNamara the following year. The COVID 19 health crisis has significantly impacted many family's abilities to pay tuition and keep their children at our school. Your gift will directly support financial aid assistance at our school.
Archbishop Gregory led a powerful mass for us all earlier this week. In his homily, His Excellency reminded us that the gifts of God belong to He Himself. I have seen the power of our community many times since joining the family in June earlier this year and I know we can continue to show up for every member of our team. We are stronger together and I am deeply grateful for your continued support and blessing of our beloved McNamara.
Please never hesitate to reach out.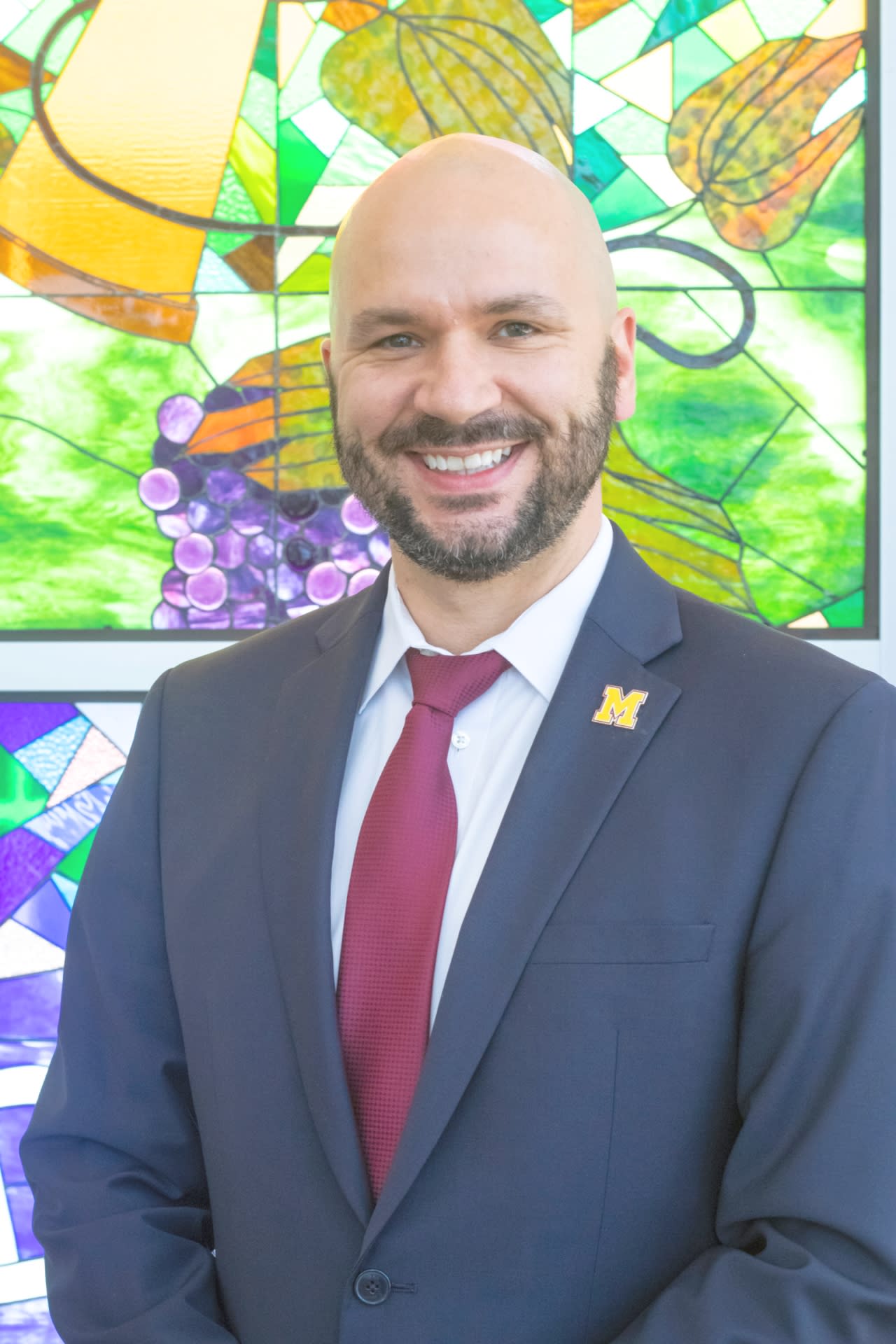 With admiration and gratitude,

Dr. John Barnhardt
President/CEO
301-735-8401 Ext. 115
FALL 2020 OPENING STAGE 0 SNAPSHOT
Daily Announcements
Announcements - Begin at 8:00 AM and broadcast live via ZOOM. The link is available when Students and Parents log into Maccess.
Weekly Updates
Weekly Updates will be sent directly to email inboxes for all Parents, Students, Faculty and Staff every week on Sunday and will be posted to this page.
Check out our monthly online newsletter McNews below:
School Uniforms
We have three options for parents to purchase uniforms for the fall. Both outside companies have provided alternate safe options for ordering and delivery. Check out their websites for more details. The Mustang Shop & Bookstore also provides some uniform items such as PE, dance and African dance uniforms, socks, as well as polos, tshirts, sweatshirts. and spirit wear.
Go to Mustang Shop for all Mustang items.
Flynn O'Hara Uniforms at https://www.flynnohara.com/
Carousel Clothing at
Updated throughout the month with the latest school news, dates, and important school information.
Have you updated your email addresses and phone numbers in Maccess lately? Log into Maccess here and update your info today. Forgot your username or password? Click Forgot Login on that page.
If you have any problems, contact MaccessHelp@bmhs.org
Keeping Up with the Mustangs!
BISHOP McNAMARA HIGH SCHOOL YOUTUBE
Covid 10 Resilience: How BMHS Mustangs Move Forward
Parents Club Meeting Video Jan 2021 - Covid 19 Resilience: How BMHS Mustangs Move Forward
More than 68% of our students receive tuition support. One of the devastating impacts of the COVID-19 pandemic is that many members of our McNamara Family who were already struggling have been pushed past the brink.
We seek to rally together to help our friends, neighbors, and fellow Mustangs. Bishop McNamara is doing everything possible to help, but much more is needed for emergency tuition and crisis support. We know these are uncertain times for all of us.
Thank you for considering a gift of any amount to the Bishop McNamara Family Crisis Fund today.
Together, our #BMHSFAMILY will get through this unprecedented crisis!